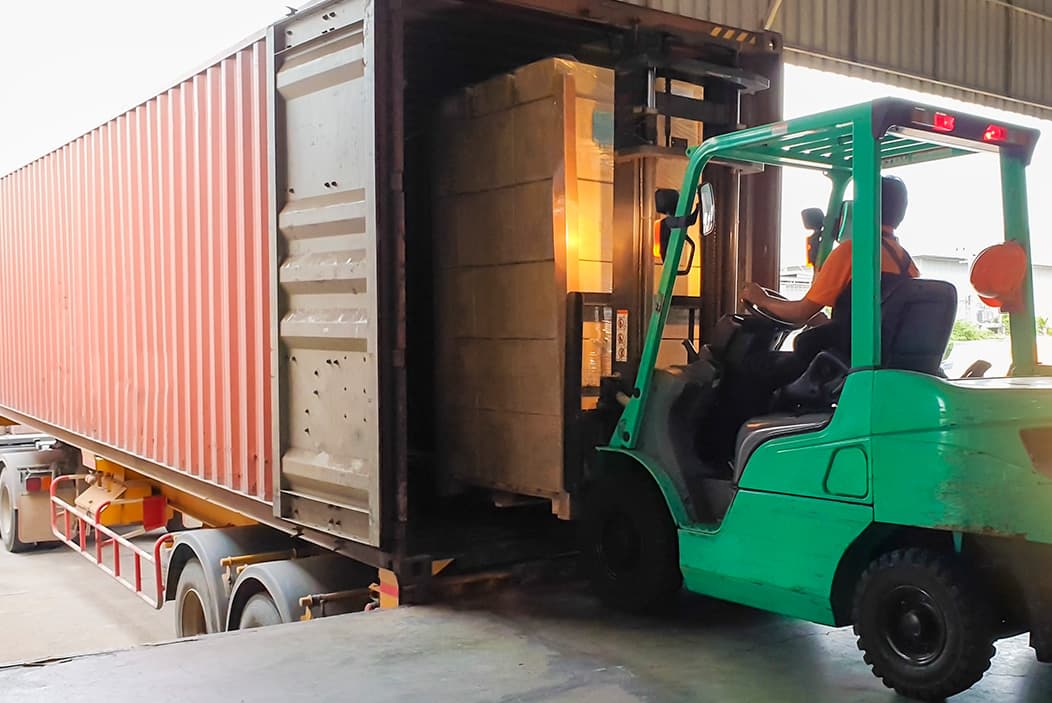 Uncertainty in forecasting for the rest of the year may make it seem like a tricky time to be making adjustments to your supply chain. But as a company serving more than 7,500 retail customers with a global team of logistics experts, we know that you're fighting inflation and some other challenges now and that this lull before retail peak season is one of the best times to find hidden savings.
These are three of my top recommendations.
1. Optimize your smaller orders
Though many retailers have worked through the excess inventory they were stuck with after abrupt changes in customer spending last year, they're cautious about overordering during these times of economic uncertainty. You may be restocking now, but with smaller and more frequent orders.
With smaller orders, we often see retailers relying on their manufacturing or CPG suppliers to arrange for the delivery of those products. That may seem like an efficiency, but it's actually the opposite. Except for the largest of brands with their own logistics team, distribution footprint and private fleet, it's expensive for a retail vendor to figure out freight transportation on their own. That usually results in the retailer paying more than you need to and getting inconsistent levels of service from a patchwork of carriers.
Think about it. If you're buying small amounts of 20 brands for the candy aisle of your store and each of the brands is independently hiring a different carrier, they're doing so without visibility into the broader trucking marketplace. It's hard for them to know whether a carrier's rate is competitive or how a carrier's performance stacks up against others. It's hard for them to know what combination of truckload, less-than-truckload and parcel shipping might be most beneficial.
Instead, we advise retailers to work with one logistics provider that has fulfilment capabilities and the economy of scale to eliminate those efficiencies.
2. Rethink the supply chain for your loss leaders
You count on loss leaders to bring in customers and boost sales, but inflation has taken a toll on how much you can discount. Whether it's high-volume seasonal items or year-round staples, if those products are costing you 15% more, there's only so much your buyers can do on the sourcing end. Under current conditions, you probably won't be able to find enough cost savings there.
But you can find efficiency gains further downstream in your supply chain. A better consolidation and transportation strategy can drive down the collective cost of your loss leaders. For example, your products might be able to come into a different port or be spread across multiple ports closer to your fulfillment centers, cutting down on travel distance and cost once they're put on a rail car or truck.
Look for a logistics provider that offers supply chain engineering and has the technology and carrier network to execute on a reimagined strategy.
3. Prepare for trucking capacity to tighten
In our latest customer research study, shippers told us that the second-biggest risk they face in their supply chains is securing enough transportation capacity before the trucking market inevitably tightens again. Though trucking capacity has been plentiful for the past year—oversupplied, in fact—the market is beginning to shift toward a balance between supply and demand. As more owner-operators leave the market and larger fleets slow down on hiring, that balance will tip to undersupply.
Savvy retailers know that now is the time to take a good look at your route guide and your scorecard and solidify your relationship with your best-performing logistics provider. Work with them to analyze where your distribution needs line up best with their carrier network, because that's where they can offer you the most competitive rates—even now while the market is softer and especially when the market turns.
C.H. Robinson's Procure IQ technology allows you to analyze all your freight and see which lanes you should put out to bid, which would be most advantageous to award to your best performer, and which you should strategically place in the spot market.
By strategically, I mean bundle your unplanned freight with one provider and position them as the second backup carrier in your route guide.
Our research with MIT's Center for Transportation and Logistics shows that in loose or tight markets, shippers who let their unplanned freight fall into the spot market the old-fashioned way end up paying 23% to 35% extra. Don't leave that money on the table.
As always, look for cost-saving ideas tailored to current market conditions in C.H. Robinson's monthly Freight Market Insights reports.