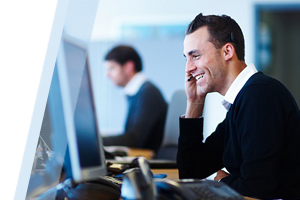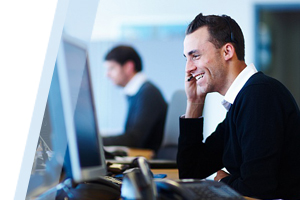 Some may find it odd that a salesperson for a trucking company is sitting here writing to you about the benefits of utilizing a 3PL or broker within your network. However, in today's competitive environment, collaborative arrangements of all kinds are necessary for survival and if you choose your partners wisely you may experience many side benefits that you had not previously thought of.
Currently we operate a fleet of 200 trucks and utilize 3PLs on a consistent basis. When choosing who to align ourselves with, there are several criteria we use when making this decision.
The first and most important is that the 3PL needs to be member of the Transportation Intermediaries Association (TIA). The TIA promotes and enforces industry best practices of standards and ethics to its members. We know that if the 3PL is a member of the TIA, they are a reputable and professional firm. In turn, we know we will be paid the amount negotiated upon for our services and within the time frame that was agreed upon.
The second criteria we look at, is the length of time a 3PL has been in business. The longer a company has been in business, the more data there is available to review and analyze. With the internet, blogosphere and load boards, there is more data than ever for a company to use to make an informed decision.
Finally, and probably the most obvious is the 3PL needs to have business that fits your network both financially and operationally.
There are many benefits that a carrier can derive from a relationship with a 3PL. If you are a smaller carrier, you can see an improvement in your cash flow as most 3PLs offer quick pay programs for a small fee. In most cases, you can get paid faster than you would directly from the shipper.
A 3PL can also give a smaller carrier access to large shippers' freight. Most large shippers are reducing their carrier base and a 3PL who has a relationship with a larger shipper can expose you to some of this freight, that you might not otherwise have been able to participate in.
A 3PL can also help a carrier reduce their "empty miles" or dead head. With today's high fuel prices, it is critical to minimize this expense and find freight for your trucks to re-load as close as possible to your delivering point.
Finally and as much as I may not like to admit it, a 3PL can augment your sales efforts or the potential need to hire additional salespeople.
The days of the broker in a phone booth are long gone, the majority of today's companies are highly sophisticated and professional organizations. The proper 3PL can assist your sales efforts and operational network very effectively. Take the time to do your homework and investigate your 3PL thoroughly and you will see that you can enjoy a long lasting and mutually beneficial relationship.