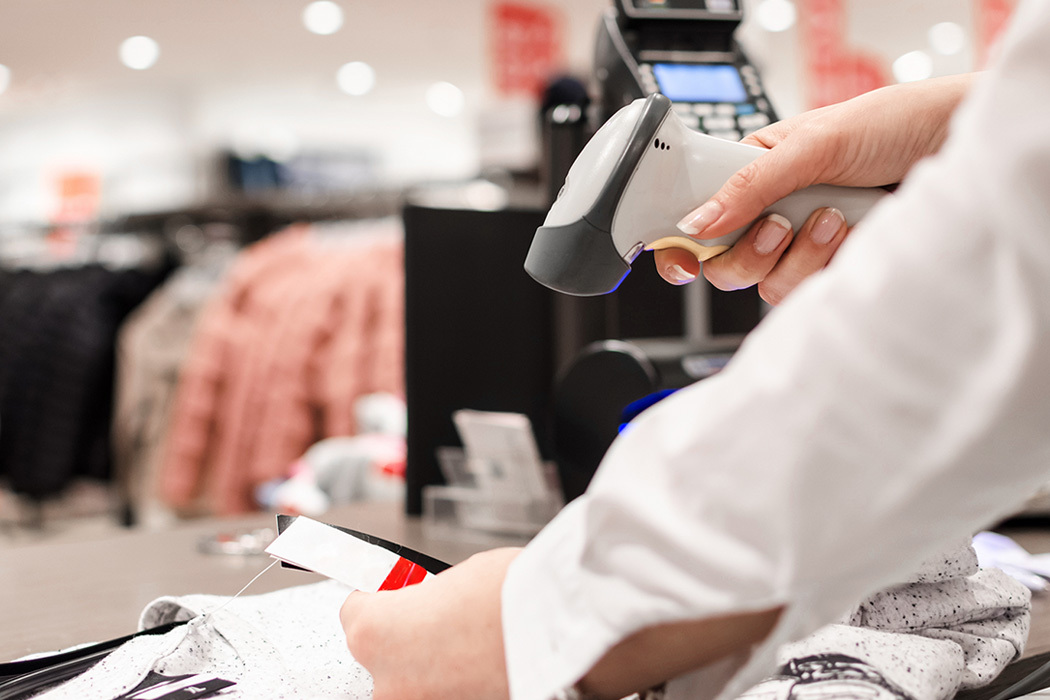 The holidays can be "the most wonderful time of the year." Because so many holidays focus on gift exchanges, this time of year is a huge boon to retailers. But, any business owner knows that for all the joys of the season, holidays can also bring plenty of stress.
With the holidays quickly approaching, many business owners and large retailers are preparing for the surge in sales—both in store and online—however, the nature of giving gifts also brings about a demand for returns. And without careful planning, a surge in returns can come with a cost.
When the rush of returns starts, usually shortly after Black Friday or Cyber Monday, you'll need a strong returns management plan in place to ensure happy customers and maximum value recovery.
What is return management and why is it important?
Return management is the act of managing the process of returning goods and is important because it can allow you to maximize the end-of-life value of a good. Just as important, the way you manage returns plays a key role in your supply chain and in your customers' perception of your company. With the rise of ecommerce as one of the dominant forms of shopping, returns continue to increase. Companies that effectively manage returns retain more customers and save money on the logistics side of their business.
Key components of a winning return management strategy
Putting together a top-notch return management process focuses on three key elements: convenience, visibility, and control.
Convenience of returns
Convenience of returns has recently surged in importance thanks to increased customer expectations and an increased reliance on big data to make decisions. Of course, convenience goes hand in hand with speed – improving the speed of your process can be done in a number of ways.
One of the easiest ways is to move to a more automated workflow. To do this, you need to collect information (item condition, reason for return, etc.) from the returning party about the product being returned. Using the data gathered about your returns, an automated system can quickly determine whether an item coming back to your warehouse is suitable for resale or instead needs to be scrapped or repaired.
Automating these decisions based on key criteria such as item condition, raw material cost, and retail value removes the potential for human error and vastly increases the speed of your operation.
Visibility to returns
Of all the elements of return management, visibility may be the most important. Visibility refers to knowing where your product is at all times. Though this may seem simple, it is anything but. Retail and customer returns can be unpredictable, seemingly following no obvious pattern. Gathering data early in the return process helps you keep close tabs on items as they enter transit.
Once an item arrives, the importance of visibility isn't over. You'll want to confirm that the item being returned is indeed the item that was supposed to be returned. Verifying this information can prevent unnecessary inventory loss. In addition to this, knowing what each package contains helps avoid breaking disposal regulations, which may result in hefty penalties.
Control over returns
Control and visibility are closely intertwined parts of reverse logistics. It's all about having a clear, easily understood and detailed plan for returns.
Control begins with determining what items should be sent back. Having every return sent back to your dock or warehouse can tie up operations and slow your company to a crawl. Controlling which items get back to your warehouse and which can be disposed of or donated. This will keep your warehouse running smoothly even in the return-filled holiday season.
Maintaining strict control over the reverse flow of items also keeps you in compliance with regulatory bodies. By clearly stating what needs to be done with specific goods, you reduce the risk of improper disposal or compliance issues. This cuts down on both your internal costs and the potential cost of any fines.
3 insights to consider for the upcoming the holiday season
Now that you know what is key to a strong return management strategy, it's time to dig into the consumer side applications. If you deal in commercial retail goods or consumer focused ecommerce, the following tips will help you run a smooth and successful reverse logistics strategy this holiday season.
1. Prepare for a greater number of returns
Though it may seem obvious, being prepared for a greater number of returns can save your business a lot of money and frustration. Properly planning for an increase in returns ensures you have a solid plan that maintains the three key elements of expediency, visibility, and control. This may require hiring additional warehouse workers, engaging with a third party logistics provider, or putting your customer service team through additional training.
2. Be flexible and focus on customer service
Customer service can be one of the most overlooked elements of any good returns strategy. The process of returns, from the consumer side, can often feel difficult and frustrating. To leave a good impression and make customers feel appreciated, be flexible and understanding. Whether a customer represents a single purchase or a pallet's worth of goods, great customer service helps ensure repeat business.
3. Clearly communicate your returns program
The more clearly communicated your returns program is, the less likely it is that customers will end up frustrated. But a clear returns program does more than just satisfy customers. It leads to greater control on what is being returned and increased visibility on the status of the returned items. If your plan is laid out clearly enough, it can even reduce the burden on both your carriers and your customer service team.
Need help building your return management strategy this holiday season?
Putting together a comprehensive and effective returns strategy should not be harrowing. While the number of variables, data points, and potential curve balls can seem daunting at first, the right level of expertise can make a world of difference.
If you're struggling to develop a strategy that serves your business to the fullest, C.H. Robinson can help. We provide a global suite of services—including reverse logistics, LTL, and consolidation—to help you navigate processes we know the ins and outs of. To see how we can help you succeed this holiday season, contact us today!