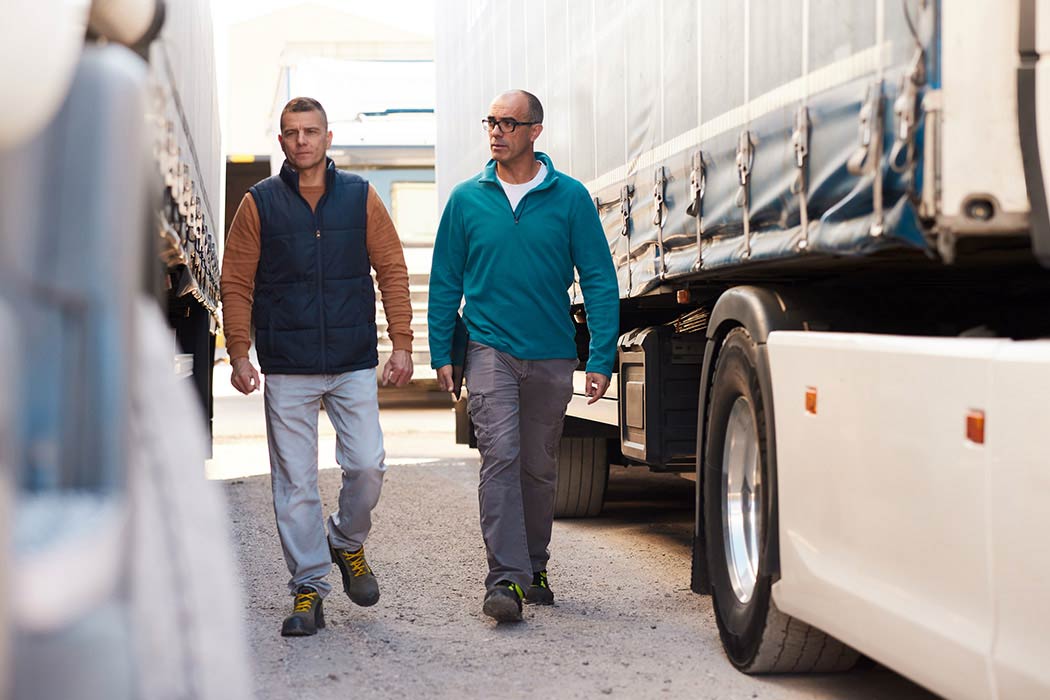 While hauling freight comes with many uncertainties, there are ways to add predictability to your business model (and your cash flow) year round. Minimize the impact of market fluctuations and grow your business as a contract carrier for a third party logistics provider (3PL).
The benefits of hauling freight as a contract carrier
1. Access new loads daily
Because 3PLs work with a wide variety of shippers, you can leverage those relationships to find the freight you need without the hassle of marketing your business, preparing dedicated offers, or finding new customers to work with.
In many instances, hauling for a 3PL will help you access loads you wouldn't otherwise have been able to secure. With a large enough scale, you will have thousands of daily load options—from short and long haul to power only, cross-border, and more—to consider. More load choices mean it is easier to align freight with your equipment.
2. Grow your fleet
When you become a contract carrier, you can minimize—or even eliminate—the financial costs of marketing and sales efforts. Instead, those additional financial resources can be spent growing your operational advantage with new trucks, more drivers, and office staff aligned with your needs.
3. Recruit and retain quality drivers
As freight transportation comes with quite a bit of seasonality, every opportunity to efficiently plan and forecast loads in advance can boost driver loyalty.
Working with a 3PL means you'll be better able to plan your quarterly actions and know exactly when drivers will be on the road or at home. Drivers will appreciate the clear timing and lane expectations, helping you grow a strong team of trusted drivers.
4. Find loads for your equipment and expertise
Whether you move dry goods, temperature controlled products like food and floral, or high-value items that require extra security, a 3PL relationship can help build your expertise and knowledge in specialized services.
By building your expertise in specialized transportation services, you can become a favored carrier for shippers all while building your potential revenue.
5. Take advantage of added flexibility and financial stability
Ever hesitated to take a vacation because you worried about losing money while you're not on the road? When you coordinate with a 3PL, you can take holidays with greater peace of mind.
Work with your representative to build up your financial stability before the time off. Often the 3PL will coordinate ways to take more loads or haul on longer trade lanes in the time leading up to your holiday so you're better prepared for a break.
6. Plan for future growth with market trends and insights from your 3PL
Larger organizations in the industry, like 3PLs, have a great deal of logistics data (from many shippers and carriers) at their disposal. This data advantage can be turned into timely information on freight trends and insights on supply and demand influencers that you can use to drive your business forward.
Whether you use the information to plan for changing shipper demand or to benchmark your goals against other carriers, you can use 3PL market insights to stay informed, make smarter decisions, and potentially mitigate risk for your business.
Find a provider you trust
The shifting nature of logistics doesn't have to mean uncertainty for your business. Becoming a contract carrier can help relieve pressure—both administrative and financial—on your business.
Instead of doing everything yourself—finding loads, marketing your business, acquiring and retaining shippers—C.H. Robinson has the loads, shippers, and experience you need to steadily grow your business. Connect with us to discover all the benefits being a contract carrier has to offer.