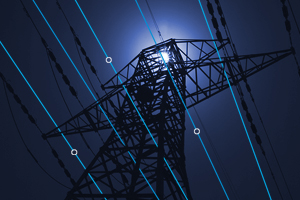 Business continuity is core to an energy customer's experience. When the lights are on, people don't think about power generation. But when they go out, customers get angry, the media jumps on it, and regulators may even step in. For every hour a power generating facility doesn't operate, the company loses revenue. That's why energy companies plan outages well in advance.
In a planned outage, typically scheduled for the (non-peak) spring and fall months, the company shuts down part or all of a facility to perform maintenance or do upgrades. They bring in extra labor and specific parts and equipment. Whether the work takes a few weeks or a month, the goal is the same: perform the necessary work to get the facility back online as quickly as possible.
Planning for an Outage
No matter how thorough the planning, the unexpected can still occur. If your company has planned outages, your transportation provider must have the proper sense of urgency to dynamically support both anticipated events and unexpected developments. In our work with companies in the industry, we've developed processes that lead to fast responses when our customers need it most. You can use these best practices with your next planned outage for more successful outcomes.
1. Hold a pre-outage meeting.
Discuss the goal—repair, upgrade, refueling, or other—and the work that will be performed. Tell the provider when the outage will start, how it should progress, and when you expect the facility to be operational again. We use this information to proactively coordinate our response, lining up the right types of transportation equipment, expedited services, and staffing to match the plan for 24/7/365 response.
2. Share information about suppliers.
Provide a list of the most likely shippers and receivers you will use, and when you expect their equipment to ship. This information helps the provider coordinate transportation, based on where the equipment will originate (e.g., to know whether the part will ship by air from Germany or if it will be brought by truck from Indiana). Also include vendors you will use to clean or refurbish specific parts before returning them to the facility. We use this information to pre-position transportation equipment so it is waiting for the part, rather than the part having to wait for equipment.
3. Exchange information on contacts and hours of operation.
Share pickup/delivery windows for each shipper and receiver you expect to use. The last thing you need is to have a crew waiting for a part that can't be picked up because the supplier has shut down for the day. Also, make sure that you, your suppliers, and your provider all share escalation contacts to save precious time when you're trying to solve logistics issues.
4. Set up a regular cadence of communications and reporting.
Maintain daily and weekly status meetings and share information so everyone is prepared for the next step. Create reports and analyze how actual shipment data compares to expectations during and after the project.
5. Hold a post-outage review.
When the dust has settled, talk about what worked well, what didn't work, and lessons learned. Discuss how to incorporate the lessons into the next scheduled outage to ensure continuous improvement.
Final Thoughts
Preparedness combines process with experience and insights. Through collaboration with your transportation provider, you can be prepared to successfully complete your next outage as planned. Talk to one of our experts if you need more ideas for improving planned outage preparedness.