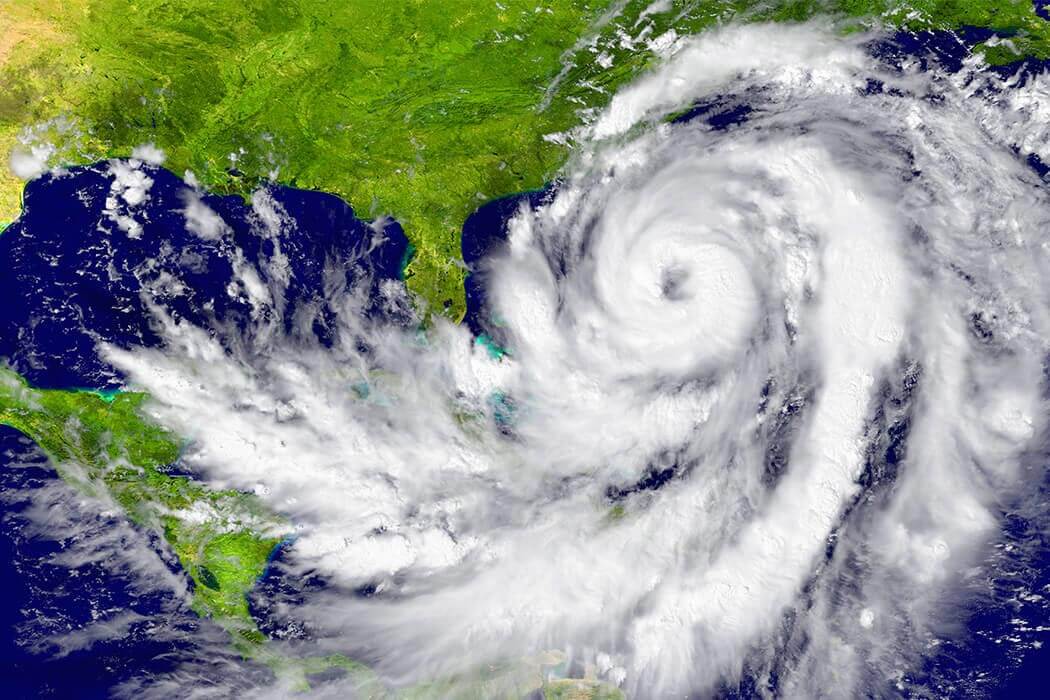 Tropical Storm Isaias recently impacted a portion of North America, unsettling multiple municipalities with power outages, road closures, and flooding. Despite the impact, many businesses remained open and transportation across modes continued operations with little disruption. Although the impact to supply chains from this storm was minimal, it's important to make sure your business has a plan in place for hurricane season (June – November). In this blog, I'll cover four things for you to consider when building out an effective emergency response plan for your supply chain.
1. Create emergency protocols and contact list
Communication is key during emergency events. That's why it's important to appoint a designated person or people as the main communicators in case of a hurricane. Here are a few tips to consider –
Develop an internal business continuity plan. Third-party partners may be involved in the development or it may make more sense to share with external partners once approved internally
Review your normal processes and procedures and determine if any of them need to be adjusted during an emergency event
Create a thorough contact list, including third party partners, and distribute to all relevant employees and partners
2. Consider your primary origins and destinations
It's important to consider if your freight's origins and destinations are likely to be impacted by a hurricane. Although your customer may be located in Minnesota, for example, if the freight is arriving at the Port of Charleston, then you may need backup options. Exploring other ports of entry and additional mitigation plans allows you to be prepared for potential disruption. Start by reviewing the location of your key customers, suppliers, internal transfers, and if any special requirements are needed.
Understanding those items allows you and/or your 3PL ally to consider cost and service scenarios in advance, including a possible modal shift or adjusting the primary origin. For example, in past emergent events we determined that pre-positioning specialized capacity at a key supplier was the best cost/risk scenario for one of our customers to ensure continuity of critical inbound supplies and raw materials.
3. Review your commodity type and capacity needs
Will a hurricane or tropical storm impact your capacity needs? Depending on your product, demand may increase or decrease during hurricane season, and with that your capacity needs will change also. Discuss your product and potential volume shifts with a supply chain expert. It's also important to consider the types of equipment your product requires or potential specialized needs that would affect cost, service or modal options.
Working with a provider like C.H. Robinson who offers a global suite of services can help you avoid disruption during times of crisis. For example, if a truckload carrier is disrupted due to closed roads, we can work with you to shift your freight to rail or domestic air to deliver the freight on time. Considering these options and situations ahead of time with a supply chain expert ensures a smoother and quicker transition amidst disruptions.
4. Plan for volatile rates and expedited approvals
While specific rates are difficult to quote in advance of a hurricane, predetermining an effective process for rates is considered a best practice. Having these conversations with your 3PL, carrier partners, etc. can avoid timely holdups.
Here are a few things to consider when building out this process with external partners –
Establish a unique identifier for all emergent event invoices
Define billing expectations and standard operation procedures (SOPs)
Define payment expectations and SOPs
Expedite protocols and approval hierarchy
Define expedite thresholds and specific approval personnel and SOPs
Final thoughts
We know these processes aren't created overnight. That's why if you haven't already, it's important to start these conversations now. No matter where you're at in the process, C.H. Robinson's experts are here to work as an extension of your team and help ensure your supply chain keeps moving amidst hurricane disruption and uncertainty.
If you don't have a direct contact at C.H. Robinson yet and need help preparing and mitigating risk in your supply chain please don't hesitate to reach out to one of our experts.