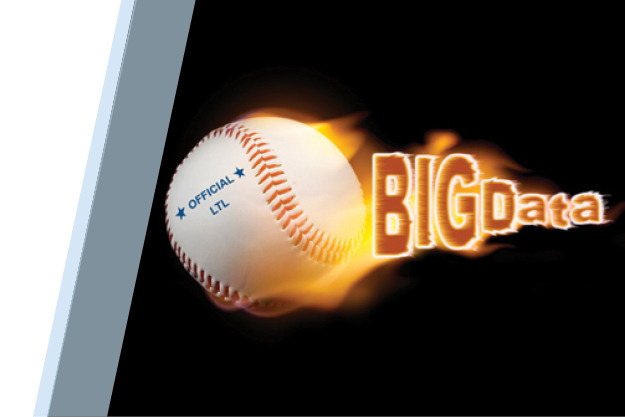 How to Use Big Data to Reduce LTL Spend
In any area of competition— whether it is sports, games, or business— you need carefully crafted, comprehensive strategies that will enable your team to win. So, how do you start building a winning strategy? You start with data.
Today, transportation companies around the world are working to redefine business strategies that will enable them to win in the short and long term by reducing operational costs. With the right data, anything is possible. Having access to data like demand plans, forecasts, budgets, and KPIs is the difference in being a laggard or a leader.
Common Data Challenges that LTL Shippers Face
The main challenge for many organizations is knowing what to do with LTL data once they have it. Understanding the components of the data, having the ability to clean it, knowing the characteristics that present opportunities, having the right people and tools to analyze it, and, ultimately, having the internal capabilities to implement and execute the strategies are daunting steps for many organizations.
To fully benefit from the large amounts of information available to them, LTL shippers must find a way that synthesizes both quantitative and qualitative information about their operations with the overall goal of optimizing spend.
Using Big Data to Reduce LTL Spend
How do you make sure you're gathering and interpreting data correctly and in a way that will successfully reduce spend? These strategies will help get started:
Consider Industry Standards
Evaluate how much you're spending on LTL compared to other shippers. Benchmarking involves capturing basic data, and then comparing this data to industry standards. Use at least a year's worth of data, including the following elements:
Origin city, state, and zip code
Destination city, state, and zip code
Shipment date(s)
Weights
Freight class
Historical costs (line haul, accessorials, fuel)
Length of haul (mileage)
Costs
Frequency
Size (weight)
Daily/weekly/monthly volumes
State and regional volumes
Assess to find out if you are you spending more or less than others in the industry and where are they cutting costs that you are not. Access to this data typically requires the use of a transportation management system (TMS) and a freight payment system, which brings us to the next point.
Leverage the Right Technology
A TMS captures, stores, and analyzes all LTL shipment data: origin, destination, when the product ships/arrives, etc. Use TMS data about weight, height, distance, delivery time, and accessorial service options to determine the net cost of LTL shipments.
This is a key tool for reducing spend because it can analyze historical data to find areas where cost saving initiatives would be successful, such as mode optimization, pooling, and multi-stop options. A sophisticated TMS can also consolidate orders into LTL shipments, which helps save money through route rate optimization.
Find the Right Partners
A third-party logistics (3PL) provider in combination with your TMS will help find the most effective cost-saving initiatives in your LTL shipping. A 3PL can make your organization proactively aware of any costly or risky mistakes, as well as industry forecasting and optimizing inventory levels for inventory holding cost savings. Choose a 3PL that has experience in your business area, has a proven track record with other shippers, and will work well with your current processes and technologies.
Final Thoughts
Before you jump into finding LTL savings, ask yourself, "Does my organization cross-functionally have the people, processes, and technology to allow us to implement the savings targets found in the quantitative assessment?"
If not, what changes do you need to make to your organization or your strategy in order to meet your goals? This is a critical first step in determining short- and long-term plans that will assist you in managing spend, while helping drive the business strategies that will ultimately make you successful.
Learn more about how you can optimize your LTL shipping processes to reduce spend and increase efficiency.