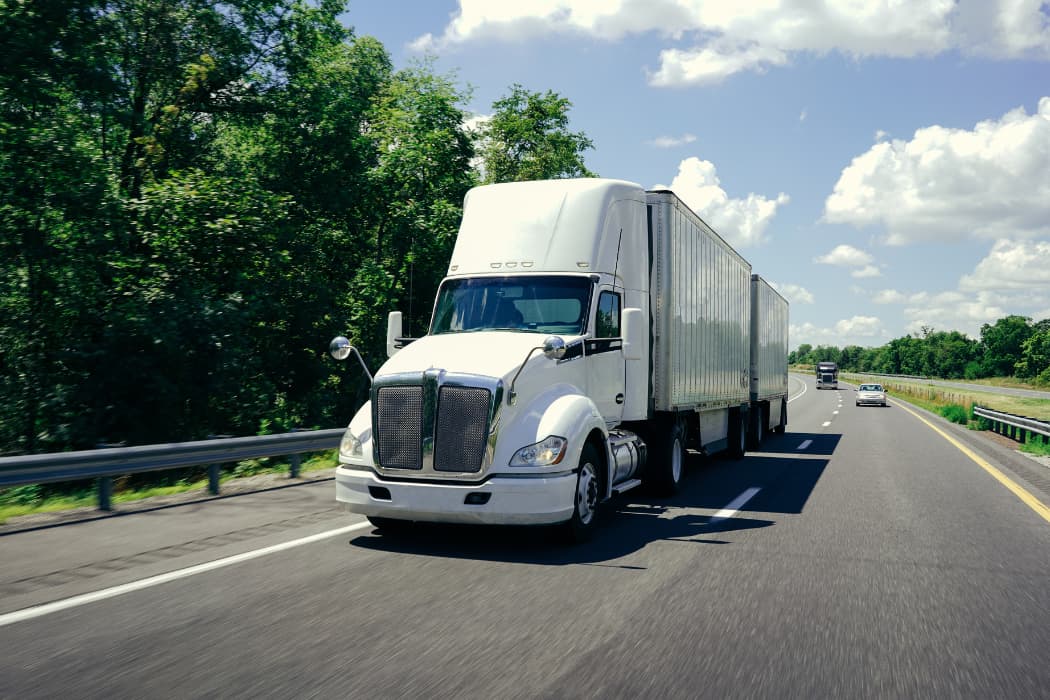 Less than truckload (LTL) freight refers to the transportation of products or goods that do not require a full truckload. These smaller freight loads typically result in many separate shipments being transported on one truck. LTL shipments are usually arranged on pallets and range anywhere from 150 pounds to 10,000 pounds.
LTL carriers specialize in optimizing their loads to move more goods for more shippers in an efficient manner. Shippers like LTL shipping because it affords them flexibility, cost effectiveness, and environmental friendliness. However, LTL trucking can be rather complex.
This post explores the benefits, challenges, and best practices of consolidating LTL freight shipments. But first, let's take a moment to learn how LTL freight shipping works.
How does LTL freight work?
Essentially, LTL freight shipments combine partial loads to create full multi-stop truckloads, which is very efficient. Shipping costs are based on space used, the class of items being shipped, and pickup and destination locations.
LTL freight can be shipped standard, expedited, or guaranteed. LTL freight can also be shipped with special services added. Some of these services include lift gate pickup/delivery, inside pickup/delivery, residential pickup/delivery, and reweighing/reclassification. These services require additional fees called accessorial fees.
Benefits of LTL freight
Cost savings
LTL freight consists of several smaller shipments that fill an entire truckload. Because your shipment only uses a portion of the truck's available space, you only pay for the space you use. This ensures your cost will be a fraction of what a normal full truckload shipment would cost.
Perfect for ecommerce
In a world where ecommerce has become the norm, businesses need to ensure their shipping methods line up with the needs of their customers. LTL shipping improves efficiency and delivery speeds by bypassing the need for each shipment to fill a full truckload. Using LTL shipping ensures your freight or inventory ends up exactly where it needs to be, when it needs to be there.
Small business friendly
Small companies greatly benefit from LTL trucking and shipping. Most small businesses ship fewer goods and spend less money on freight than large companies. LTL shipping allows small businesses to benefit from the services professional shipping provides without having to pay high costs for unused space.
Environmentally conscious
The LTL shipping process results in fewer trucks carrying full loads, rather than more trucks carrying less than their capacity. This drop in the number of trucks needed to get goods to their destinations reduces emissions and your company's carbon footprint.
Challenges of LTL freight
Time
With LTL freight, expedience may suffer as a tradeoff for flexibility and price. Because each truck contains shipments from multiple companies going to multiple nearby locations, it often takes longer for freight to arrive. When you use LTL freight as your shipping method, make sure to budget more time than you would for a standard truckload shipment.
Carrier capacity
Unlike full truckload shipping, not all carriers offer LTL trucking/shipping. Finding a carrier who will ship LTL for the right price can be challenging. To overcome this hurdle, build in ample time to search for a carrier, or use a free quoting tool to identify carriers that fit your service and pricing needs.
Shipment details
LTL shipping requires focus on the details. Freight class, weight, pickup and destination locations, deadline, etc.—all these factors affect the price your organization pays for LTL freight. Pay close attention to all specifics when determining the logistics of your LTL shipments to get the best price and service level possible.
Best practices of LTL freight shipping
To successfully ship LTL freight, make sure your organization pays attention to the following components.
Use a transportation management system (TMS)
A transportation management system (TMS) provides shipment optimization, visibility, business intelligence, and global supply chain talent. These systems lower costs, improve efficiency, and provide a competitive advantage in your global supply chain.
A TMS should be able to examine every LTL trucking load to see if it can be combined with other loads on nearby routes. It then builds multi-stop full truckloads of freight using this information.
The expertise provided by a TMS helps your organization choose an LTL carrier, receive the correct rates, properly optimize goods and routes, and answer any questions you may have along the way.
Leverage consolidators
No matter the quality of your software, you can't consolidate freight unless you have significant LTL volume. Fortunately, even small volumes can ship via LTL with the help of freight consolidators.
LTL freight consolidation companies bring partial loads from many shippers into their consolidation centers to create full truckloads. Using LTL consolidators leads to greater efficiency and increased savings.
Individual LTL orders are combined from various shippers into one full truckload to provide shippers with reliable, on time in full nationwide delivery for their partial shipments. Freight often comes into the consolidation center and goes out within 24 hours. Despite the busy nature of these warehouses, freight is typically handled less often than a typical LTL load, cutting down on potential damage and claims.
Provide accurate information about your shipments
Carriers must have to spend extra time, resources, and money to handle improperly packaged or reported freight. Maintain good relationships with carriers by accurately reporting information about your shipments (weight, freight class, etc.) and packaging them properly based on that freight's properties. This saves carriers time and expense, building a positive relationship with your LTL carriers.
How to successfully optimize your LTL freight
It's a logistics conundrum that almost every shipper faces: How to best route freight that is more than six pallets, but not enough for a full truckload. If you do not have a full load to ship, choosing a full truckload service may be a less eco-friendly choice because of the unused space. This is when freight consolidators can add value and efficiency to the supply chain.
With freight consolidation, shippers can drive down costs and emissions. Take advantage of transportation networks and freight volumes by consolidating shipments into full truckload shipments using LTL.
Final thoughts on LTL shipping and trucking
Your organization needs to be aware of LTL freight shipping as a viable logistics option. Depending on your organization and your most common shipment types, LTL freight can be extremely efficient and cost effective. To maximize the impact of LTL shipments, stay up to date with how the LTL industry runs and can benefit you. Having this information at the ready helps determine next steps you can take to get the most out of LTL freight.
Get smarter solutions that fit your unique needs, meet rising consumer expectations, improve efficiencies, and increase velocity with C.H. Robinson. Contact us to see how our LTL suite of services can benefit your supply chain.