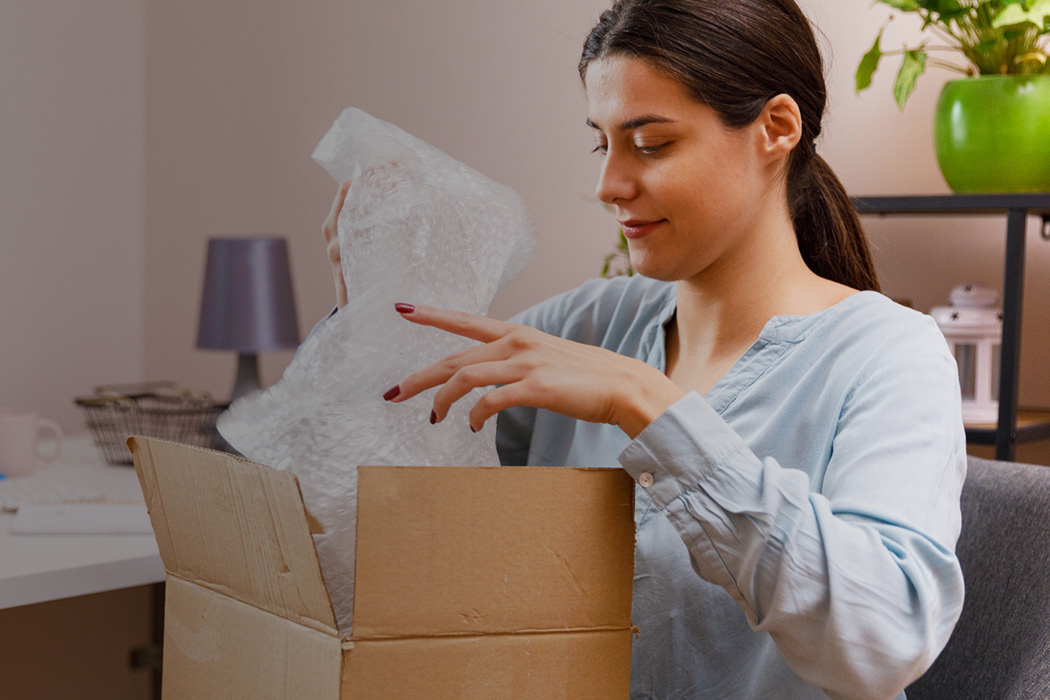 When FedEx announced their 6.9% General Rate Increase (GRI), it was the largest rate change in FedEx history. In fact, most analysts expected an increase closer to 6%. While many believed UPS would adjust rates to capture more volume, they also announced that their 2023 GRI will be 6.9%.
What does a 6.9% GRI mean for shippers?
It is important to note that the announced increase is the average of the base rate increases across all weights and zones and does not factor in accessorial increases. Factoring in all increases (including accessorial), the anticipated cost increase for shippers averages out to 10-14%.
As you determine the impact of the rate changes on your parcel freight, here are a few areas to consider:
Smaller lightweight packages. These packages will realize a higher increase based on the zone 2 one-pound ground minimums increasing by 8%. New Remote Delivery Area Surcharge (DAS) charges, combined with the current DAS and EDAS, impact 61% of US zip codes.
Zip code zones. Both FedEx and UPS have made changes to the zip codes in their zone charts. This will impact all shippers, but the extent depends on your customer base and your contractual agreement with carriers. Download the new zone chart from your carrier's website to see if your most frequent zip codes have a zone change. If you are impacted, consider leveraging other warehouse locations with a shorter zone or using a regional carrier.
Parcel characteristics. Because parcel GRI is so complex, an in-depth understanding of parcel characteristics (zone, weight, size) is necessary when negotiating pricing with carriers. Don't ask for pricing relief in areas that you don't use. If you are struggling with package characteristics visibility, parcel intelligence technology can arm you with the most powerful negotiation tool…your data.
Late payment fees. These fees have increased to 8% with both carriers. This one is often preventable, depending on your terms with your carrier. If late fees are a problem, improving your carrier invoice approval process could result in money back in your pocket.
Understanding Peak Season Shipping Surcharges
Both FedEx and UPS have had traditional peak season charges in place since early September. These charges will continue through the end of the year and the financial impact will vary depending on your baseline week of shipping (varies by carrier) and peaking factor (also varies by carrier).
FedEx's 2022 surcharges mainly impact high-volume shippers with increased parcel volume during the holiday season and those who ship oversized packages. However, FedEx's approach is complicated because the cost increases are split out in various ways, making rate calculation difficult.
In addition, FedEx fees vary by a new "peaking factor" used to dynamically adjust fees. Using this metric, the exact cost of a residential delivery surcharge per package is based on how many more packages are shipped compared to your weekly average volume. A shipper's peaking factor is calculated weekly. Find the full list of peak surcharges, including the Peaking Factor chart, here.
Meanwhile, UPS is focusing on oversized packages with its 2022 peak surcharges, which are higher than the FedEx oversize surcharge. Additional handling surcharges and oversize charges apply to all service levels, while high-volume surcharges are only applied to domestic residential service levels.
Both UPS and FedEx reserve the right to make changes to these charges. Check your carrier's peak announcement pages regularly to stay current.
Looking Ahead to 2023
While you cannot control the rate changes, there are some best practices you can adopt to help better understand, and potentially minimize, the impact on your business.
Know your data: The more visibility you have to your parcel supply chain data, the faster you will be able to identify areas of cost savings. Knowing your data will empower you to make data-driven decisions on your parcel shipments.
Know which service levels you are using and why - Look for opportunities to optimize from air to ground.
Accessorials – While there are dozens of charges that could apply, which ones impact your business. Don't invest time on the charges that don't impact your parcel supply chain.
Evaluate where your customers are located in relation to your fulfilment centers – Using the right fulfillment center can decrease your transportation and accessorial costs (ie. Additional Handling, Large Package Surcharge) and increase the speed to market with ground shipments.
Consider which carriers are you using and why - Are you leveraging the right carrier mix to deliver the desired customer experience at the optimal cost?
Use technology to consolidate parcel carrier data: A parcel technology platform can consolidate all your parcel data across carriers, providing a more holistic look at your parcel supply chain. Leveraging a neutral 3rd party to help in this process often yields additional cost savings insight.
Evaluate your fulfillment process: During the evaluation process, create a scorecard and ask questions like:

Could you use 1 box, instead of multiple?
Could you decrease your box size?
Are you entering data accurately at the time of shipping?
Are you shipping from the optimal fulfillment center?
Are you using the correct service level to meet customer expectations?
Understanding parcel rate changes and their impact has become increasingly complicated – but is critical to managing your costs. To learn more about how C.H. Robinson can help optimize your parcel supply chain strategy, connect with an expert today.