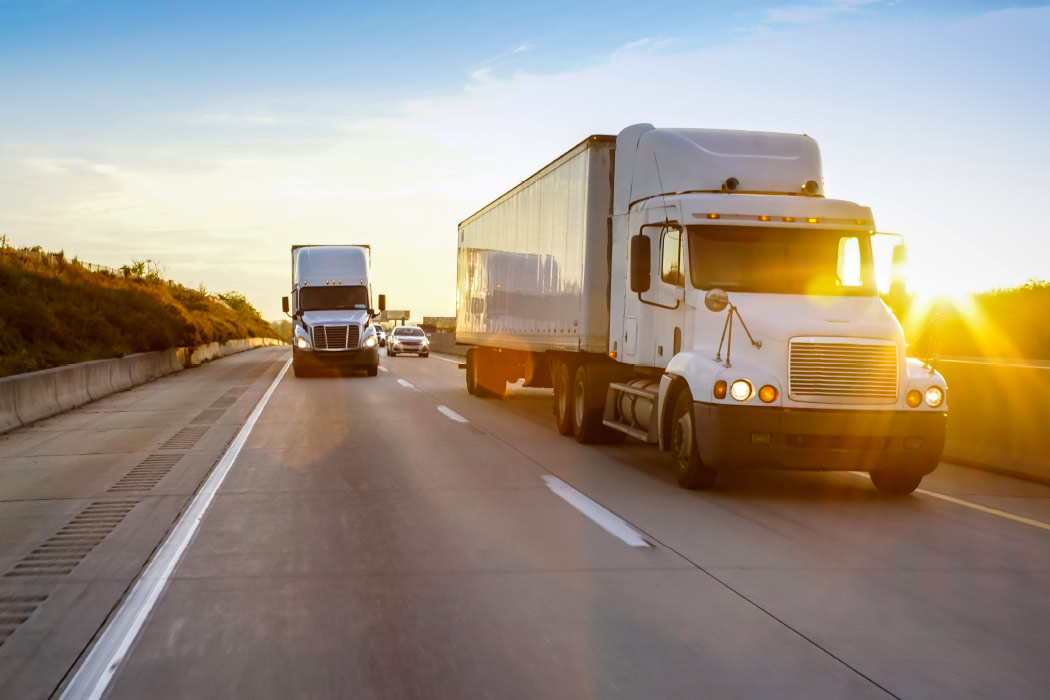 This year, more than ever, heading into your annual truckload request for proposal (RFP) process can be daunting. As we face unprecedented market volatility, it is increasingly challenging to forecast and plan your truckload procurement strategies.
In talking with customers, we often get questions like "When is the best time to do a truckload RFP? Who should I invite to participate? Are there best practices to consider?" Below we offer four insights to bring efficiencies and potential cost savings as you head into your RFP process this year.
4 ways to bring efficiencies and cost savings to your truckload RFP process
1. Be aware that lane consistency and volatility matter and can influence your procurement strategy.
As we navigate through today's challenging marketplace, we have been asking shippers where their route guides are performing well and where they are under performing. The answers are consistent with recent collaborative research conducted with MIT's Center for Transportation and Logistics, When Does Lead Time and Volume Impact Tender Acceptance.
Lanes with the smoothest demand patterns and the most predictable load tenders are experiencing better route guide performance than the lanes with less predictable demand patterns. It is true, the lanes with consistent demand are experiencing some tender rejection, but they are being accepted within the route guide. Whereas the lanes with lumpy demand patterns are more commonly seeing a route guide failure to the point of shippers needing to move that freight into the spot market.
Key takeaway: When planning a procurement event and developing a route guide, segment your lanes by the predictability of demand. Consider the flexibility you may need to build into those lanes with lumpy demand to keep them out of the spot market, which can be costly. Lanes with the greatest variability may need to be planned for spot market versus putting those lanes to RFP where you may receive rates with additional risk and costs built in—leading to potential route guide failure.
2. Rationalize your supplier base and choose those with a focus in your corridors.
C.H. Robinson previously worked on research centered on key strategies that leading shippers leverage to garner the best results. We found that there are high performing suppliers among both asset and non-asset based carriers. Engage both strategically and use fewer suppliers per origin. The use of both asset and non-asset providers can bring some elasticity to your strategy to help address demand variability within a lane.
Key takeaway: Suppliers naturally have more assets in some lanes than others; some focus their efforts in a smaller geographical coverage area. Matching their strengths with your service corridors leads to better performance.
3. Take an agile approach—leverage bidding tools and review your procurement strategies throughout the year.
It's important to pair bidding tools and supply chain technology with supply chain experts you can rely on to take an agile approach. This will help maintain an annual cadence for truckload procurement, and also allow the strategic use of mini bids throughout the year to amend underperforming lanes.
Shippers that conduct an annual procurement event and maintain the route guide throughout the year have a greater likelihood of realizing truckload expenditures closer to plan. Annual events increase the likelihood that carriers honor their rates and commitments because they know that each year they'll have the opportunity to realign their network and pricing with yours.
In a tight market, securing capacity can be a challenge and taking only a cost-based approach to setting up your route guide won't work. By utilizing a constraint-based bidding tool, you will be able to quickly run scenarios that yield the lowest costs in a market where capacity is constrained. The tool will also help you manage risk and create a solution you can execute against.
Key takeaway: Given the fluctuations in the marketplace, it is important to take an agile approach to your truckload RFP process.
4. The latest technology and data science paired with supply chain experts enables you to think differently and transform your RFP process.
Through the COVID-19 period of February to present, supply and demand patterns have been materially disrupted, reduced, and simply changed. The transportation marketplace is sensitive—as previously mentioned the market is taking more time than normal to sense changing demand patterns, start planning routes, and begin placing drivers to meet the returning demand.
Across the country, there are economic corridors that are over and under supplied as well. As this continues to shift, you as a shipper will need to be working in collaboration with a provider that can provide consultants who focus solely on procurement execution and best practices as well as offer the latest technology to think differently about your transportation strategy.
Procure IQ® from Robinson Labs is an example of technology that can help shippers transform their RFP strategies. Procure IQ leverages data from C.H. Robinson and provides a personalized, data visualization of an individual company's shipping lanes, unlocking the optimal way to purchase transportation. By bringing together technology that is built by and for supply chain experts, C.H. Robinson applies data science to deliver shippers smarter solutions that cut costs and drive greater reliability.
Key takeaway: Work in collaboration with your provider to leverage the right corridor at the right time for your freight—pairing the latest technology with supply chain experts who can establish and drive your bid strategy can help improve your RFP performance overall.
Final thoughts on improving your truckload RFP process
C.H. Robinson offers tailored, market-leading solutions that can help you navigate the current transportation landscape and enhance your annual truckload RFP process. To learn more about Procure IQ and how our supply chain experts can help, connect with C.H. Robinson today.