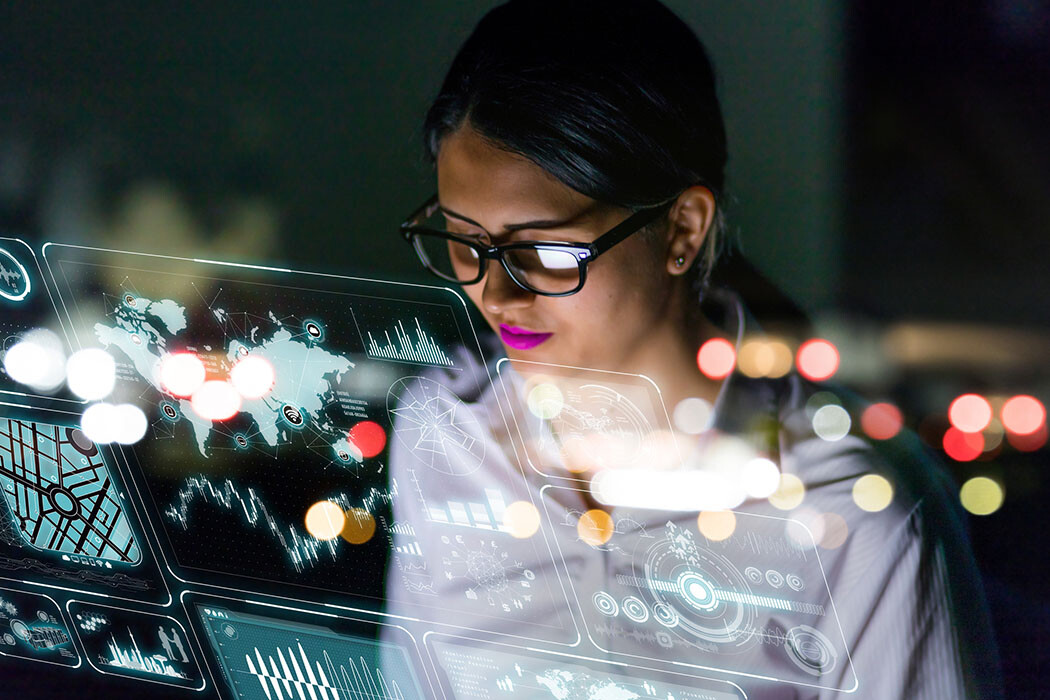 With the digital transformation of the supply chain industry, shippers today have more solutions to choose from than ever. While this is a great advantage for logistics leaders, it can be overwhelming to understand what each solution really entails—especially since there aren't standard industry definitions for the different service models.
As the transportation industry evolves, terms change with them, effectively altering the meaning depending on which logistics provider is providing the information. To avoid misaligned expectations, it's helpful to dive into the details behind the acronyms and terminology.
A simple guide to the differences between 3PL and 4PL
One area that can cause some confusion is the difference between third party logistics providers (3PLs) and fourth party logistics providers (4PLs). Despite some similarities, 3PLs and 4PLs deliver objectively different solutions. Some providers, including C.H. Robinson, offer both models, allowing shippers to scale and configure their supply chain solutions as their business and goals change.
Finding the right model for your supply chain requires some basic knowledge about what these services are and how they operate.
What is a 3PL?
A main focus of a 3PL is to offer logistics services that support certain, or sometimes all, aspects of shipping operations. These providers contract and broker services for transportation, warehousing, distribution, fulfilment, air and ocean freight forwarders, and customs. 1 Depending on the 3PL, a shipper can outsource some or all of their logistics needs. This often makes the term 3PL interchangeable with logistics service provider (LSP).
You can easily differentiate 3PLs by their geographical coverage and specialization within an industry. This can include fully integrated supply chain activities like managing customer call centers, custom packaging, returns processing, and more.1
3PLs can assist your business with:
Transportation: 3PLs can connect you with reliable carriers and capacity, help consolidate freight shipments, lower transportation costs, enhance the efficiency of your supply chain, and address complex challenges unique to your business.
Global shipping expertise: Every country has its own tariffs and shipping practices that can be complex to navigate. Leading 3PLs provide experts that help you handle trade compliance requirements, manage costs, and keep goods moving.
Digital connectivity: An effective 3PL provides digital solutions that connect you to every part of the shipping process. From ecommerce to warehouse operations and customer relations, 3PLs have the range of software and technology to keep your business competitive and connected.
What is a 4PL?
From a technical standpoint, 4PLs are defined by their ability to assemble, integrate, and manage all the resources, technology, and physical execution of carriers, including 3PLs that deliver a company's logistics needs.2 Compared to 3PLs, a 4PL is more involved and engaged in the up and downstream processes when it comes to the supply chain. Often 4PLs provide more complex solutions and use a single point of contact without needing any additional input, which is ideal for large, multinational companies.
To accomplish these objectives, 4PLs generally assume full responsibility for the build, design, and execution of logistics processes, optimizing a shipper's supply chain with end-to-end solutions. Generally, this is executed through a combination of supply chain technology, like a transportation management system (TMS), plus logistics experts who operate the platform, optimize processes, and engineer an efficient transportation network.
The scope of 4PLs isn't limited to specific modes of transportation, which means they can oversee other 3PLs and carriers, globally, as needed. This is one of the reasons why provider and platform neutrality is so important in a 4PL solution. The shipper should continue to own their carrier contracts and relationships, with compensation for the 4PL's services being provided through a management fee structure rather than carrier brokerage.
Many 4PLs, including TMC, a division of C.H. Robinson, operate global locations to seamlessly connect logistics operations across the world. These networks centralize the many complexities of international shipping logistics. With a constant overview of everything going on in your supply chain, 4PLs can intervene whenever necessary to mitigate disruptions and steer transport processes in the right direction.
4PLs can assist your business with:
Supply chain orchestration: Because 4PLs provide a single point of contact across all logistics activities throughout your supply chain, they streamline communications, deliver real-time visibility, and create opportunities for optimization.3
Network design solutions: Proactive analysis and modeling about every aspect of your supply chain, enhance your end-to-end processes with data and real-time updates and continuous improvement opportunities.
Automation enhancements: Since efficiency is so important, 4PLs offer sophisticated capabilities that are managed for you, providing the integration of the various technology platforms across multiple parties for the delivery and optimization of service needs.3
Predictive scenario planning: Supply chain decision-making and resiliency improvements are possible through artificial intelligence and machine learning, which collect and analyze internal and external data sources to support visualization and digital twin scenario modeling.
Reporting and analytics: Having all your providers' data and analytics flow into one system offers a centralized view of your supply chain performance and financials. With accurate, accessible business intelligence you can make more informed, data-driven decisions.
Final thoughts
If your business is having the 3PL vs. 4PL debate, keep in mind that these solutions are not mutually exclusive. Shippers don't need to choose one or the other. In fact, these two solutions ideally work together.
For example, if a shipper is working with multiple 3PLs, a 4PL can be an umbrella solution that connects with and manages those providers on behalf of the shipper.
Additionally, these models and definitions can vary from provider to provider, which is why it's important you rely on the provider's expertise and proven capabilities more than acronyms.
For a more in-depth overview of 3PL services and benefits, visit our website. If you're interested in learning more about 4PL solutions, review our guide on core capabilities to look for in a best-in-class global provider.
Sources
Rogerson, Courtney; Gonzalez, David; Boylan, Susan; Salim, Farrah; "Prep for Success: The Essential Guide to Logistics Outsourcing Acronyms and Definitions," Gartner Research, July 9, 2020, page 5.
Rogerson, Courtney; Gonzalez, David; Boylan, Susan; Salim, Farrah; "Prep for Success: The Essential Guide to Logistics Outsourcing Acronyms and Definitions," Gartner Research, July 9, 2020, page 9.
Rogerson, Courtney; Gonzalez, David; "The Rise and Future of the 4PL Model," Gartner Research, November 8, 2019, page 5.