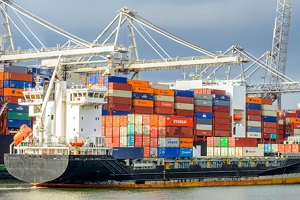 Three Questions: Your Key to Saving in Global Forwarding | Transportfolio
Want a quick "win" in global forwarding costs? Look at ocean cargo consolidation (less than container load, or LCL). It enables you to take the best advantage of space. But you'll need to work with a forwarder that has specific LCL capabilities to get the greatest possible savings.

The third party logistics (3PL) provider you choose with LCL capabilities will combine complementary freight from multiple shippers into a single container. The idea is to use as much of the available space as possible before the ocean vessel cutoff for freight. The process of cargo consolidation results in better freight rates for you, and better cargo security measures.
Not all providers have equal capabilities. Ask the provider these questions to determine if they can offer you the best savings options:
What are your volumes in my biggest lanes? Volumes determine how aggressively they can negotiate rates with ocean carriers. Some simply don't have enough volume to negotiate, much less to effectively consolidate your freight without delays.
Do you have dedicated space allocations? Providers can commit to paying for space, but it's a risk—they will pay for that space, whether they fill it or not. If the provider has sufficient volumes, buying dedicated space allocations is worth it. Those allocations typically cost less because they are negotiated rates, which should mean better rates for you. And the fact that they have dedicated allocations means you can get space for your shipments when you need it.
Do you have global coverage and LCL capabilities to provide flexibility? The provider should know global transportation, but also have deep knowledge of the local population, infrastructure, languages, customs, and tax laws for each country touched by your shipping routes. They should also have LCL capabilities to back up their consolidation program to allow for the flexibility of a multi-vendor box or a mini consolidation in their program.
Cargo consolidation is a strategic option for many shippers—especially those with a lean supply chain or in a just in time environment. Shippers who choose this option may spend more on shipping small quantities more frequently. But they willingly spend more on shipping so they can spend less on inventory, storage, returns, and other costs.
Need more ideas on saving money and time with global forwarding? Visit our white paper research.
Editor's note: This post originally ran last year. Since it remains a relevant topic, we wanted to share it with you again.