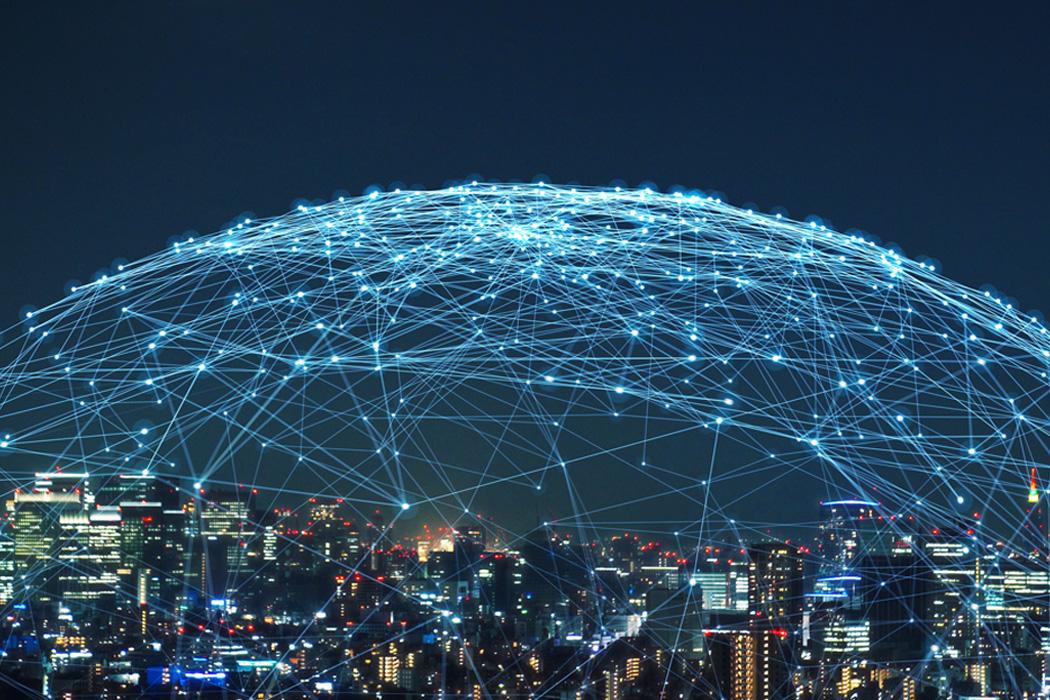 in 2020, supply chains have been under more spotlight and pressure than ever. Managing a global supply chain is complex on its own, without the added challenges from a global disruption like the COVID-19 pandemic.
In this challenging environment, shippers who leverage the latest technologies, like Internet of Things (IoT), to drive supply chain visibility and connectivity will gain a distinct advantage.
Moving beyond real-time visibility
Supply chain disruptions are coming from new sources and at a more rapid pace. According to a Gartner survey, 76% of supply chain professionals say disruptive changes have increased compared to three years ago, and 72% agree that these disruptions have become more impactful. This is pressuring supply chains to adapt and evolve even faster. Today it's not always enough to just have real-time visibility, which is a key capability that many companies are still working toward. Now you need to understand where your shipments are, but also what is happening to your products in real-time to ensure they are being delivered without delays or damages. This is where IoT connectivity comes in.
Earlier this year we announced an alliance with Microsoft that includes deploying Navisphere® Vision, our real-time visibility technology, to the Azure cloud platform. To make our solution even more powerful, we added capabilities from another tech leader, Intel. Through this industry-leading collaboration, we integrated IoT monitoring into our platform via Azure IoT Central and Intel's Connected Logistics Platform. With Intel IoT devices that connect physically to shipments and digitally to our technology, you know the real-time location of your products, across all regions and modes, as well as insights around elements like temperature, shock, tilt, humidity, light, and pressure that could impact those shipments.
And because products like gaming consoles, produce, and medical supplies all have very different handling requirements, you can customize the thresholds of measurement that your shipments need to stay within during transit. If any of those thresholds are reached, you receive a real-time alert of what happened, so you can immediately begin mitigation.
Watch how we're advancing supply chain visibility and IoT connectivity with Intel.
The case for IoT in supply chains
While the business case for IoT is clear if your supply chain includes high value, perishable, or hazardous products, there are significant benefits that can apply to all shippers:
Network optimizations
Lost or damaged shipments can significantly impact your bottom line when you factor in costs and resources associated with product loss, replacement inventory, and logistics operations. For example, the National Cargo Security Council estimates the global financial impact of cargo losses exceeds $50 billion annually.
With IoT monitoring, you gain business intelligence to identify weak links and opportunities for improvement in your supply chain. This data helps you understand if there are trends where damages, delays, or other issues are consistently occurring, whether it's a specific facility, carrier, or route, so you can take steps to improve performance and customer service.
Customer experience
Supply chain execution, or lack thereof, plays a key role in the customer experience. Customers are depending on and demanding greater speed, visibility, quality, and consistency. And a poor customer experience can result in decisions to choose your competitors.
With real-time visibility and proactive alerts from IoT monitoring, you're the first to know about shipment status updates, delay notifications, or disruptions so you can improve service and communication to your customers. You can also have assurance and confirmation that your delivered products were uncompromised during the shipping process.
Supply chain resiliency
The quicker you can respond and adapt to disruptions, the better. In order to do this, you need the insights, connectivity, and visibility to see what's happening in real time. Within a single platform, Navisphere Vision combines IoT monitoring, machine learning, predictive analytics, and artificial intelligence (AI) so you can make smarter decisions that help ensure your products reach their destination—and your customers—safely and on time.
See how you can take your supply chain visibility and connectivity to the next level. Request a demo to learn more about our IoT and real-time visibility capabilities, delivered through TMC, a division of C.H. Robinson.