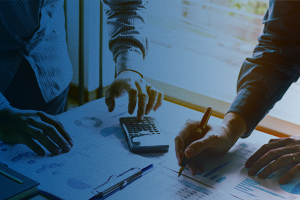 A common theme this year has been trying to explain to business leaders exactly why transportation budgets are woefully under estimated. What factors have been influencing them since the fourth quarter of 2017?
Many have focused heavily on line-haul rates and the factors that influence them, but steadily raising diesel prices and robust volume growth in some sectors, coupled
with a more intense focus by carriers on detention time and accessorials have contributed as well. But, how do you measure and document the relative impact of all these factors? It all starts in the budgeting process.
4 steps to simplify your transportation budget
Transportation budgeting can be simplified into four primary steps, each of which requires detailed expertise and forecasting because they can all influence your final budget's success. 
1. Forecast lanes and volumes
The first step in establishing a transportation budget should be some type of lane and volume forecast. For many companies, this requires open communication with both sales and production leadership.
A sudden mid-year production change from East Coast to West Coast or even just 200 miles away can have tremendous impact on transportation budgets—even if line haul and diesel prices remain consistent.
Similarly, being able to explain that the unexpected success of a product line has blown your budget is valuable as well. We all know that lane and volume forecasts in freight planning are never 100% accurate. But properly documenting which lanes have changed from plan and why, can help create more shared ownership of the transportation budgeting process from the sales and production parts of your organization.
2. Understand transportation freight rates
In the past, C.H. Robinson blogged extensively about the transportation freight market and what factors influence it. Here is one of the most recent topics we've published related to changing market conditions:
Freight rates are certainly one of the primary drivers of successful transportation budgets, which can be kept lower through a variety of best practices. Because rates can be complex, it's best to work with logistics experts to determine which best practices are right for your organization. C.H. Robinson has extensive capabilities in this area. Contact us today for help with rates management.
3. Account for diesel prices
With the near universal adoption of some type of fuel surcharge program, the price of diesel has a tremendous impact on overall transportation budgets. Since nearly everyone uses the widely trusted Energy Information Agency published averages, which are updated every Monday to adjust fuel surcharges, many in transportation view fuel as a factor that cannot be influenced by operational strategies.
However, accurately predicting the price of fuel while building a transportation budget can isolate and explain a significant influence over total landed cost for freight. Depending on the structure of your fuel surcharge, it could be 10-20% of your overall transportation costs. If you predict fuel will increase 3% in a year, but it really goes up 5.5%, that factor itself could add 0.5% to your transportation budget all by itself.
4. Remember to plan for accessorials
Increasingly, carriers and drivers have focused on measuring and responding to unexpected or excess dwell time. This trend has grown in part due to the requirement to use electronic logging devices (ELDs) in December 2017 as well as an increased demand for drivers. Armed with this data, accessorials from vendors, customers, and carriers have become an additional risk factor for successful transportation budgets.
Has a customer implemented a new appointment process that caused carriers to add an appointment accessorial? Has a change in transit time estimates resulted in increased late fees at a retailer? Properly estimating and documenting changes to accessorials can create valuable conversations internally about vendor and customer operational behavior that impact the success of your own transportation budget.
Your transportation budget requires a holistic view
Each of the steps above requires detail, expertise, and discipline to properly document and forecast when building your transportation budget. However, we hope you see that the effort and structure put in place while creating the budget can sharply focus discussions around the root causes of transportation budgeting success or failure.
Have more questions about how to discuss transportation budgets within your company? Read the white paper we published with CSCMP: How to Talk Transportation Budgets to Non-Transportation Professionals.