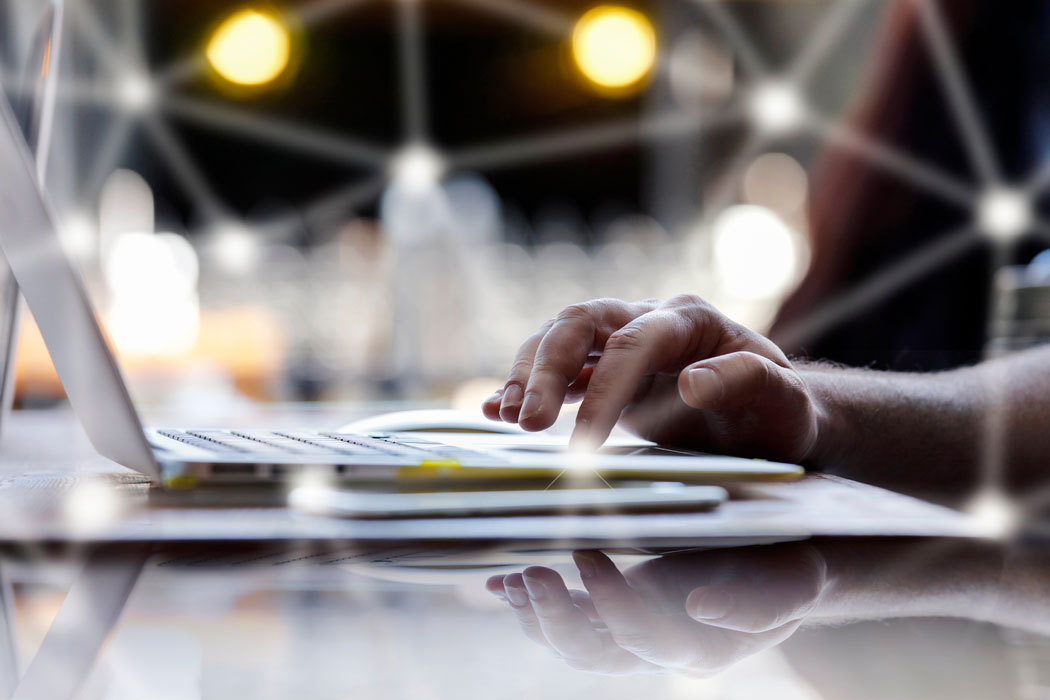 In your personal life, you can use a variety of devices to make purchases—from your phone to your smart TV, it's all possible within whatever device you're using. Now you can obtain transportation services where you already operate as well.
In fact, today you can procure freight rates from your transportation providers right in your TMS. Through transportation management system (TMS) integrations and application programming interface (API), you can get real-time truckload rates further upstream in your process—simplifying many manual tasks so you can better streamline and save costs on even your most challenging freight.
Why supply chain connectivity is important
There are many reasons to supplement your spot freight procurement with automated processes sooner rather than later. Some of the most common use cases include:
Capacity assurance in tight markets
Cost savings in loose markets
Route guide failure
Freight in new lanes out of bid cycle
Ongoing market disruptions
Low volume lanes
Specialized project freight
Beyond these, the ever-evolving market is perhaps one of the biggest reasons to consider digital supply chain connectivity. If your business is like many today, you're under more pressure than ever to save time, reduce costs, and do more with less—all while navigating shifts in demand and capacity availability.
There are various forces at play in today's market —including many we haven't seen in prior years. No matter what cycle of the market the industry is in, it's critically important to remain flexible and be able to act quickly when it matters most. During historically high spot freight market rates of the past year, this served as a capacity safety net for shippers of all sizes that saw increased route guide failure. Now that we're in a softening market, it provides an easy opportunity to help shippers quickly take advantage of lower rates.
Digitally connected supply chains offer many opportunities for spot market freight
Digital connections can remove routine tasks from your to-do list, alleviating pressure in your supply chain. In 2022, C.H. Robinson customers with route guide integration in their existing TMS saw up to 65% savings on transportation costs compared to those quoting and booking without a route guide integration.
By booking loads further upstream in their process, these same customers were 75% less likely to be penalized with spot freight premiums.
Best of all, there's minimal disruption to your supply chain during implementation. Our customers digitally connect their supply chains in as little as four days. Once connected, your streamlined process delivers results:
Save time
Access real-time rates earlier in your procurement process—making it easier to cover loads and secure quality service.
Save money
Create process efficiencies that unite fragmented systems and increase lead time.
Access capacity
Make your freight more attractive to carriers with real-time digital connections, potentially offering you earlier access to capacity at a provided rate.
What to look for: Identifying quality digital connections
When comparing digital supply chain connectivity options, the most constructive options will include the following capabilities:
Automated bids on freight
Using algorithms that evaluate supply and demand in real time, automated bids can save you a lot of time. The C.H. Robinson pricing engine pulls data from more than 200,000 global shippers and carriers—accessing more data on real-time supply and demand, routes, and shipments than any other provider for more accurate and reliable results.
Benchmarking and analysis
The best digital connections help you find out if you're paying more than the market average for similar transportation services. Using our information advantage and DAT's neutral market data, Market Rate IQ from C.H. Robinson compares your rates to the market average and pinpoints potential changes you can make to get more competitive pricing going forward.
Route guide integration
With the right technology, it's possible to get market rates directly in your routing guide—allowing you to save time and avoid a spot market quote or freight auction process. Bringing all the information into one place makes it easy to see your options and make smart, data-based decisions.
Capacity assurance
With today's unpredictable market fluctuations, securing the equipment you need can prove challenging. With more truckload freight than anyone in North America, being digitally connected to C.H. Robinson means unrivaled truck capacity assurance.
Choose the right connection for your supply chain
How you create a seamless, secure flow of information for your supply chain is entirely up to you.
Integrate with your existing TMS
Bringing supply chain capabilities directly to your existing TMS or ERP platform is perfect when you want to take advantage of the system you already use. Using TMS integrations means an intuitive process for booking loads in the software you are already familiar with—no training required.
Bob Maxwell, global category lead, transport and warehouse at Bayer says, "Upon integrating, we saw a significant growth in the use of this tool this shipping season. Beyond some price competitive advantage over our manual spot freight rates, the time and effort savings in getting loads covered was even more valuable to our team."
Digitally connect in your system
For a home-grown or proprietary system, digital connections for real-time truckload rates are still an option via API. It's your chance for more automation, fewer manual processes, and easier access to accurate information—on your terms. Your developers can further compliment this with additional connection options for other components of the shipment lifecycle.
One senior transportation manager at a top global beverage company explained, "Having our transportation management system connected into C.H. Robinson's technology platform provides us with real-time market rates that we rely on to make the smartest decisions possible for our shipments. We instantaneously get the most competitive rates that we can book with one click, saving us thousands of hours so far. C.H. Robinson has the capacity and reliability to back it up, which is why I trust their solution."
Use your provider's platform
If you don't already use a TMS, look at what your provider can offer. Working directly in their system can offer a truly seamless solution as everything is available in one place.
Our Navisphere® technology could be the answer you're looking for to simplify the manual tasks of your business. As an end-to-end TMS, Navisphere can manage everything from planning and optimization to reporting and analytics, including multiple regions and modes of transportation across your global supply chain.
Watch our recent videos to see how STIHL and IPC Subway use the world's most connected logistics platform to automate and manage their supply chains.
Conclusion
Automating your processes through connectivity, not only offers rates instantly in the system of your choice, everything you need can be at your fingertips in seconds, wherever you are in your tech journey.
Explore our supply chain connectivity options and view our growing list of TMS integrations to see what digital connections make the most sense for your business.