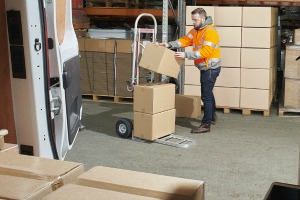 What is Consolidated Shipping & How Can Shippers Benefit?
Partial shipments, or shipments that don't fill capacity, are commonplace in supply chains. Outside of using highly specialized carriers, there is another option that can provide more opportunity for bottom line savings and increased efficiency: consolidated shipping.
What is Consolidated Shipping?
Consolidated shipping is a method of shipping where a consolidator combines individual LCL shipments from various shippers into one full container shipment. Participating in consolidated shipping earns the shipper preferred rates. When the full container shipment reaches its destination, the shipments are then deconsolidated into their original LCL shipments.
LCL vs. FCL
Less than container load (LCL, also referred to as less than truckload or LTL), as defined above, is when a shipment is too small in mass to require a full container to ship. These types of shipments are priced based on volume and are consolidated to fit into full containers. LCL shipments are commonplace in supply chains.
The alternative is full container load (FCL), which is when a shipment does have enough mass to require an entire container to ship. This type of shipment usually has a flat rate per container. Unlike with LCL shipments, FCL shipments are loaded and sealed at the origin by the supplier or manufacturer.
Benefits of Consolidated Shipping
Advantages to Freight Consolidation
Cost savings. Oftentimes, shippers will only use half or two-thirds of a trailer, but have to pay for the entire space. Consolidation services combine multiple LTL shipments that are heading in similar locations into a full truckload, and you pay only for the space your freight takes up.
Reduced chance of damages. Where LTL uses a hub-and-spoke distribution method with multiple touchpoints, consolidation uses a model that significantly reduces the handling of the product as freight moves from shipper to consolidation center to receiver/consignee. With fewer touchpoints there's less opportunity for product to be damaged.
Speed to market. A consolidation strategy can help get your freight delivered where it needs to be, on your schedule. A provider with large freight volumes can put a plan into place that puts your freight on a truck and on the road, better utilizing truck space and a swifter transportation delivery model.
Challenges of Consolidated Shipping
Finding a Carrier. Not all carriers are willing to carry consolidated shipments because of the added complexity. When you find a carrier willing and able to move consolidated shipments, you need to be cognizant that they are charging you correctly.
Organization and Planning. Consolidated shipments require more organization and planning than FCL shipments. As a shipper, you need to be aware of pricing methods, dimensions, timing, and other specifics in order to make sure your shipment gets where it needs to go safely and promptly.
Time. Consolidated shipments can take more time than FCL shipments because of the added steps (consolidation and deconsolidation). As a shipper, you need to be aware of this and plan accordingly.
Consolidation Service Options
Air. In this method, shipments from multiple shippers share space on an aircraft. All shipments are listed on the same master way bill, but each shipment also has its own house way bill. This system keeps cargo organized. Air freight consolidation is extremely quick and will get your shipment to its destination in the shortest possible amount of time. A downside of shipping consolidated freight via air is cost. Moving freight by air tends to be the most expensive shipping option.
Ocean. Ocean freight is best for shipping large goods. Typically, ocean freight is shipped via containers of varying sizes (20ft wide, 40ft wide, or 40ft tall), and LCL cargo is dispersed into these containers. Shipping via ocean is cheaper than shipping via air and is a great method for international shipping.
Ground. For this method, LCL shipments are most often referred to as LTL shipments. These shipments are too small to fill a truckload on their own, so they are consolidated with other shipments to create a full truckload. Ground shipping is inexpensive but can be slow and is the method most susceptible to delays.
A Look Inside C.H. Robinson's Consolidation Centers
Take a Look Inside Our Los Angeles Consolidation Center
All companies can leverage C.H. Robinson's consolidation centers to increase efficiency and reduce costs. C.H. Robinson uses a unique consolidation program to collect shipments from customers and cover freight using exclusive truckload buying capabilities.
With close proximity to the Port of Long Beach and the Port of Los Angeles, a top 50 global port that gets a significant amount of freight from Asia Pacific, C.H. Robinson's Los Angeles consolidation center sees around 21,000 pallets each month. As a gateway facility that's conveniently close to these ports, our consolidation center handles a lot of retail consumer goods, as well as freight from suppliers around Southern California.
Watch the video below to see a C.H. Robinson's LA consolidation center in action:
Within 24 to 48 hours of arriving at our facility, pallets are consolidated into full truckload and shipments are aggregated, and our vast network of contract carriers moves the freight to destinations across the country, based on our customers' schedule requirements.
Additional Consolidated Shipping Resources
Final Thoughts
Consolidated shipping is a way to get shipments to their destinations cheaply and efficiently. It is important that shippers understand the way consolidation works and consolidation options so that they can properly plan deliveries. An essential aspect to successful consolidated shipping is using a reliable consolidator with industry experience so you can be sure your shipments will be taken care of.
Learn more about your freight consolidation options and services available to help you.