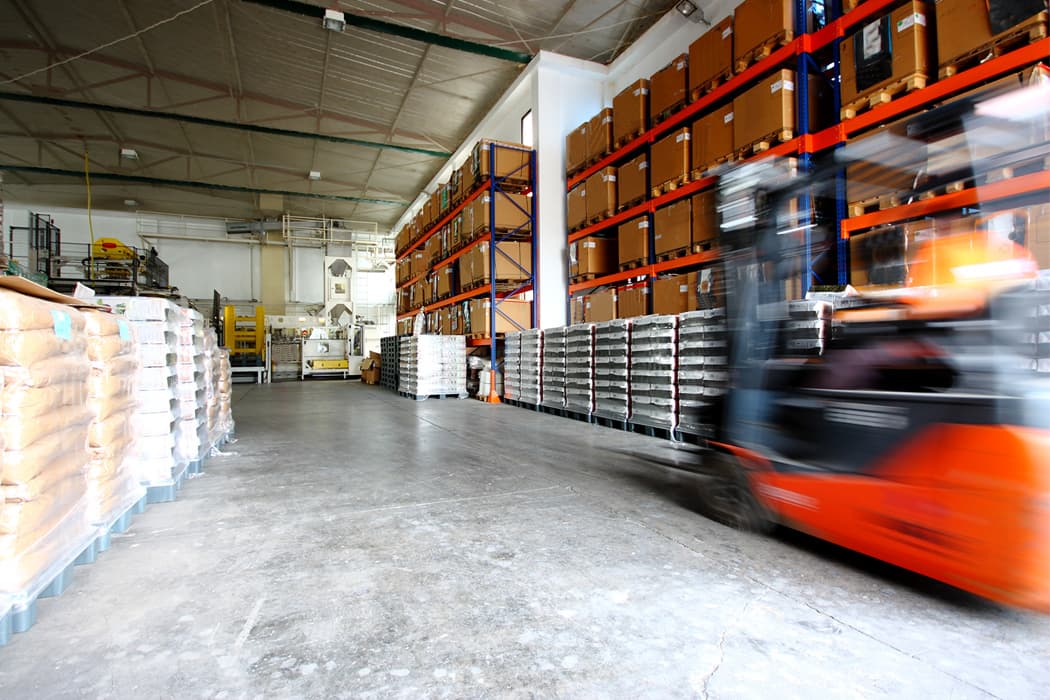 Maintaining inventory levels and optimizing order quantities, while keeping retailer compliance requirements in mind, requires careful coordination and a strategic approach. If you're currently shipping less than truckload (LTL) or underutilized truckload freight to retailers, a retail consolidation program might be the solution you need.
Meeting demands during the retail revolution
We're in the midst of a retail revolution. And consumer demand is the force behind it all. Ecommerce has been steadily growing for years, but the boom in 2020 has had a significant impact on just about everything. As shoppers change behavior, so must shippers.
When retailers adapt to meet changing consumer demands, there's a ripple effect that highlights inefficiencies at various stages of the supply chain—from inventory placement to order quantities and delivery scheduling. Many of these inefficiencies are laddered up under retail compliance requirements, too.
The right shipping strategy is vital to ensure your products are where they need to be when they need to be there, especially in times of disruption.
As retailers navigate shifting consumer demands and expectations, they, in turn, are demanding more from their suppliers. More stringent freight requirements put added pressure on suppliers to have enough inventory on hand to meet fluctuating demand and deliver the right quantity of correct products on time to retailers. Failure to do so leads to fines for non-compliance, and if it's a regular occurrence, potentially losing business with that retailer altogether.
What is retail consolidation?
A retail consolidation program combines shipments to make the process of delivering into a retailer simpler and more efficient. Working with a trusted retail consolidation provider can improve on time in full compliance, support evolving consumer demand, and help meet
retailers' compliance expectations.
In retail consolidation, a consolidator has an order level solution for LTL shipments—one that spans across multiple suppliers, all delivering to the same retailer. Often, the provider has a deep understanding of retailer compliance and reporting requirements, as well as resources to review and monitor on time in full performance regularly for continuous improvement efforts. Similarly, these same providers offer value added services, like crossdock and warehousing, to simplify your shipping experience.
With crossdock solutions, you can use consolidation delivery schedules to efficiently clear LTL or partial truckload shipments from your dock. Once ready to move, your products are sent to a consolidation center where they are optimized with deliveries from other shippers and delivered to retailers. Value added warehouse solutions rely on established processes and capacity strategies to optimally position freight for successful deliveries and high order accuracy.
Retail consolidation is not the same as freight consolidation
A key difference between retail consolidation programs and freight consolidation is the consistency it provides for all parties. Quality retail consolidation programs require clear alignment and collaboration across suppliers, the retail consolidator, and the retailer.
Often, these programs are customized for specific retailers based on supply chain connectivity, sailing schedules, and freight needs, allowing for better connectivity, planning, and scheduling. The focus is on meeting the retailer's precise compliance requirements rather than a one size fits all approach.
Unlike traditional consolidation warehouses, retail distribution centers are centered around meeting retailer requirements. A quality retail consolidation program meets retailer expectations through specific rules and procedures and your provider should have standard processes in place to meet these requirements, from appointments to delivery expectations.
What retail consolidation can do you for your business
The right retail consolidation solutions can help optimize inventory and get products to the right location in the most efficient way, leading to better outcomes. Let's find out what retail consolidation can bring to the table.
1. Deliver on time in full reliably to improve retailer satisfaction
Most retail compliance programs have stringent requirements regarding on time in full deliveries. A retail consolidation program offers a reliable way to meet these rules—navigating tight delivery windows and optimizing capacity networks to get product in the right place at the right time.
Every time you adhere to strict receiver requirements, you help retailers reach their efficiency initiatives, boost your compliance scores, and build a strong reputation as a company that delivers. This is often achieved through the ability to scale with your business.
For example, at C.H. Robinson we have multimodal solutions and a large global footprint, which means we have high freight volumes and can handle unplanned shipping needs at a moment's notice.
2. Minimize supply chain expenses in various areas of your supply chain
Not only do retail consolidation programs help mitigate penalties associated with failing to meet retailer compliance requirements, there are other savings you can achieve with retail consolidation as well.
Combining freight from many shippers means fewer touchpoints, only paying for the space you use, and shorter lead times—helping you achieve a lower cost per piece.
Since shipments can often move quickly and directly from manufacturing to the consolidation center, you can also experience lower inventory carrying costs and an improved cash-to-cash cycle that leads to profits.
3. Simplify your transportation process and expand business opportunities
Your retail consolidation program should mitigate unnecessary steps associated with LTL shipping, like linear foot charges and cubic capacity rules. Not to mention, within a retail strategy, consolidation has fewer touchpoints, so there's less chance for things to go wrong or damage to occur.
A scalable retail strategy also makes it easier to expand your services, from meeting peak season demand to serving more retailers. For example, a regular schedule through retail consolidation eliminates the need to accommodate pickups of small order quantities from multiple transportation providers, which can become challenging if your dock space is limited.
What your retail consolidation program needs to succeed
Successful retail consolidation programs rely on high volumes of shipments and modal diversity to make it an efficient and cost-effective shipping option.
That's why it works best when handled by an experienced consolidator like C.H. Robinson, with retail consolidation coverage across the U.S., advanced technology solutions through Navisphere, and substantial expertise within the retail industry.
As both a provider and supplier into large, global retailers, C.H. Robinson can deliver the significant freight volumes needed to make consolidation fast and efficient. Through our full suite of logistics and technology services—including consolidation, truckload, LTL, and temperature controlled, as well as warehouse value added services such as fulfillment and case picking capabilities—you can successfully diversify your mode strategy to achieve the full potential of a retail consolidation program.
For more information and solutions on how to meet retail compliance regulations, connect with a C.H. Robinson retail expert today.