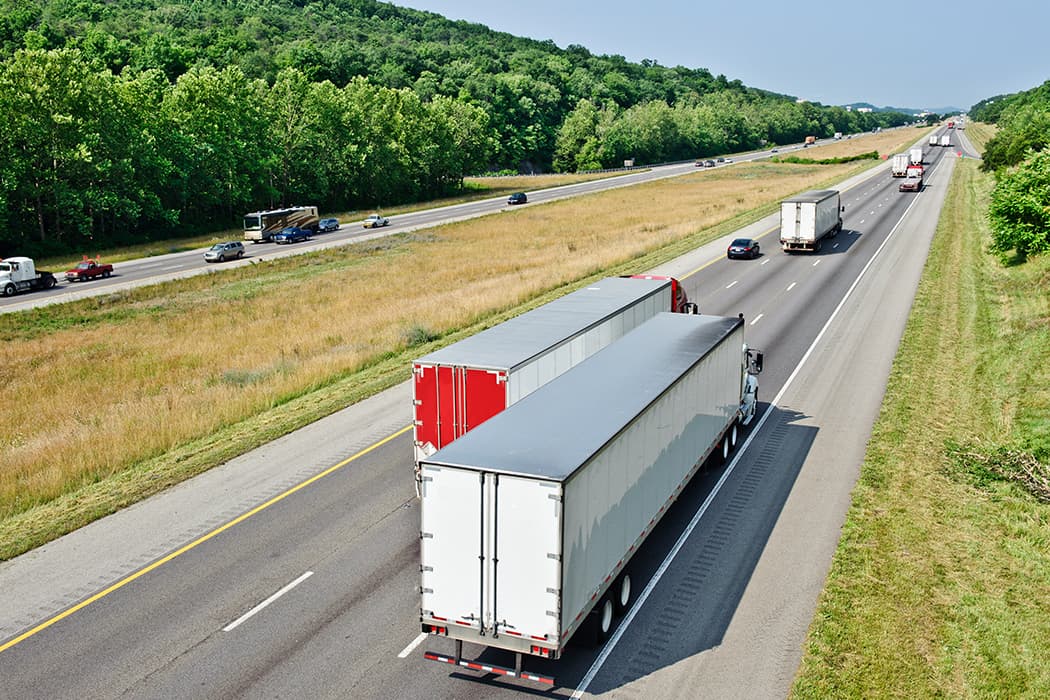 As I discussed in one of my previous posts, a successful and strategic truckload bidding season is about more than submitting the lowest rate possible. By default, most shippers send RFPs that ask for point-to-point pricing on long haul truckloads (moving more than 250 miles from origin to destination). This can result in many lanes with very low volumes.

Research conducted at MIT's Center for Transportation & Logistics looked at 500,000 long haul loads and found that 85.5% were distributed across lanes with fewer than 15 loads per year. Only 15 loads a year is hardly enough predictability to plan your business around. If you're working with a shipper that has low truckload volumes across several lanes, consider discussing aggregating lanes before the next bid.
Breaking out low volume lanes into corridors or regions can help create opportunities to price more aggressively and win more business where there might not normally be an opportunity.
Point to point bids are the type we tend to pay the most attention to because they're straight forward and easier to account for.
Point to region lanes aren't easy to account for individually due to low volumes. But once we aggregate those volumes we're able to do so, making it easier to pursue this portion of business.
Aggregating the volumes can help identify opportunities that may have not existed, adding another layer to our pricing strategy, while being mindful of deadhead and out of route miles for reloads.
While aggregated lanes are an opportunity to help you increase shipping predictability and optimize your network, getting the ball started is largely in the hands of the shippers you work with. If you need help bringing this topic up with shippers, you can always direct them to our white paper, Aggregate Low Volume Lanes, Lower Transportation Costs. It outlines several benefits of truckload lane aggregation based on research conducted by MIT.