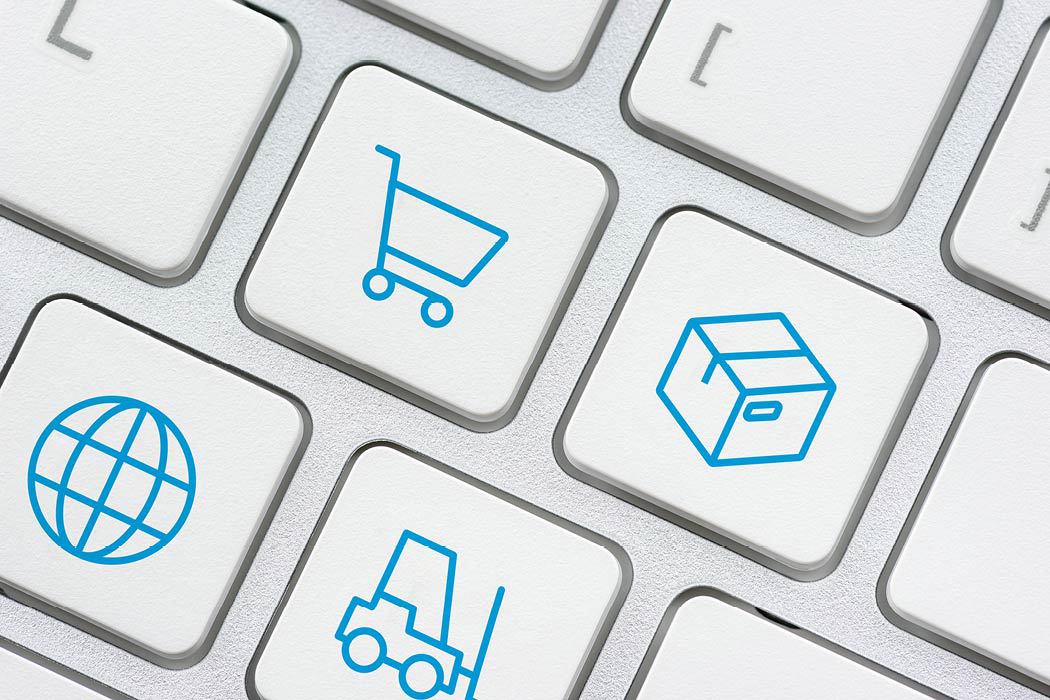 In 2020, the United States saw five years' worth of ecommerce growth in one year. Consumers who never shopped online began doing it regularly. Stores became distribution centers for online orders. Brands supplying those stores and delivering directly to consumers found themselves overwhelmed.
These ecommerce trends aren't going away, and shippers will continue to face the challenge of moving smaller quantities of freight at a higher frequency while navigating capacity issues.
Here are three key strategies shippers should consider now to prepare for your next peak season. Follow these best practices to increase the speed of your less than truckload (LTL) shipments, improve efficiency, and get product where it needs to be at the best price.
1. Build in flexibility to improve shipping performance
If 2020 taught us anything, it's that your transportation strategy can break at any time. At the height of the pandemic, most anything that could break did. Wicked winter storms and a major pileup of cargo ships in the Suez Canal have since created other supply chain disruptions.
If your transportation strategy is rigid, if it's one-dimensional, if it's a disconnected patchwork, that makes it even more susceptible to breaking down. You need a Plan B at all times. For starters:
Treat today's market conditions as a new normal for ecommerce. Don't assume your supply chain strategy can return to the way it was before the pandemic.
Look at your supply chain holistically, all the way back to raw materials. You can fail your end customers just because your transportation provider can't get your raw materials to you fast enough up front.
Rethink whether your finished product is close enough to the consumer. If you use only one distribution center in California and all your freight has to be delivered from there, can you meet online ordering expectations nationwide? Since COVID-19 can no longer be blamed for delays, online consumers aren't likely to tolerate a five- or six-day delivery window. Two days has become table stakes.
Explore your mode options or the best combination of modes. Shippers that relied exclusively on a common carrier for LTL freight were stuck last year when those carriers couldn't handle double-digit growth and imposed daily limits. One of the ways C.H. Robinson alleviated the supply chain stress was helping companies move their freight to places where regional LTL carriers could pick it up. That's just one example. The point is, relying on a single mode can be problematic.
By working with a logistics provider that has broad supply chain capabilities across multiple modes, including custom LTL solutions, you have built-in flexibility.
2. Look ahead to overcome capacity constraints
When capacity is as stretched as it has been and will be for the foreseeable future, keeping up with the pace of online orders isn't as simple as finding another last mile carrier at the last minute.
My biggest piece of advice is to plan for your peak season now.
Look ahead to what you expect your year-over-year increase will be this fall. If it's 10% or 20%, and your carrier says they can handle only a 5% increase, you should take that seriously this year. It's a real possibility your freight might not get picked up and delivered.
So project your anticipated ecommerce volume, then work your way backward to your transportation needs. We can help you start conversations with carriers earlier. At C.H. Robinson, we can make bigger commitments because we have a bigger network—the largest LTL network in North America. We can line up that extra capacity for you now.
Forecasting demand can be challenging, especially in times of volatility. Build the best plan you can with supply chain experts who can also help you down the road if volumes still exceed your projections.
3. Get supply chain visibility with the right technology
Chances are you have data from the last six months that could help you secure a better shipping strategy for the next six months, but you might not have the right technology to benefit from it.
Did you have multiple LTL shipments originating in an area where it could have been consolidated? When your LTL carriers told you they were averaging two days in transit, was it really five? How much oversized freight got hit with surcharges? How many home deliveries did you do?
Industry-leading supply chain technology, like Navisphere®, gives you end-to-end visibility into your supply chain, which can reveal where better is possible.
Your historical data is also significant for setting pricing and rates, especially if you're offering free shipping or plan to in the peak season ahead. Know what your shipping costs will be, so you price your products accordingly. A rock-bottom purchase price may rake in a lot of online orders, but you risk alienating consumers if you can't deliver on time or risk your margins if you have to pay spot prices to do it.
C. H. Robinson's parcel technology takes mountains of data on your parcel shipments and turns it into actionable insights. Audit your spending; view on-time performance by carrier, service level, and geography; and get a breakdown of what's driving your costs, including surcharges.
Final thoughts on improving your less than truckload strategy for ecommerce
The ecommerce trends that COVID-19 accelerated are not only here to stay, but will continue to grow and expand after the pandemic winds down and economies fully reopen.
C.H. Robinson is here to help enhance your ecommerce supply chain strategy with technology built by and for supply chain experts and a global network of people you can rely on. With our expertise and suite of LTL services—including parcel, consolidation, last mile, and reverse logistics—shippers like you get smarter solutions to meet rising consumer expectations, improve efficiency, and increase velocity.
Looking for help applying these and other best practices to your ecommerce supply chain? Connect with an expert today.