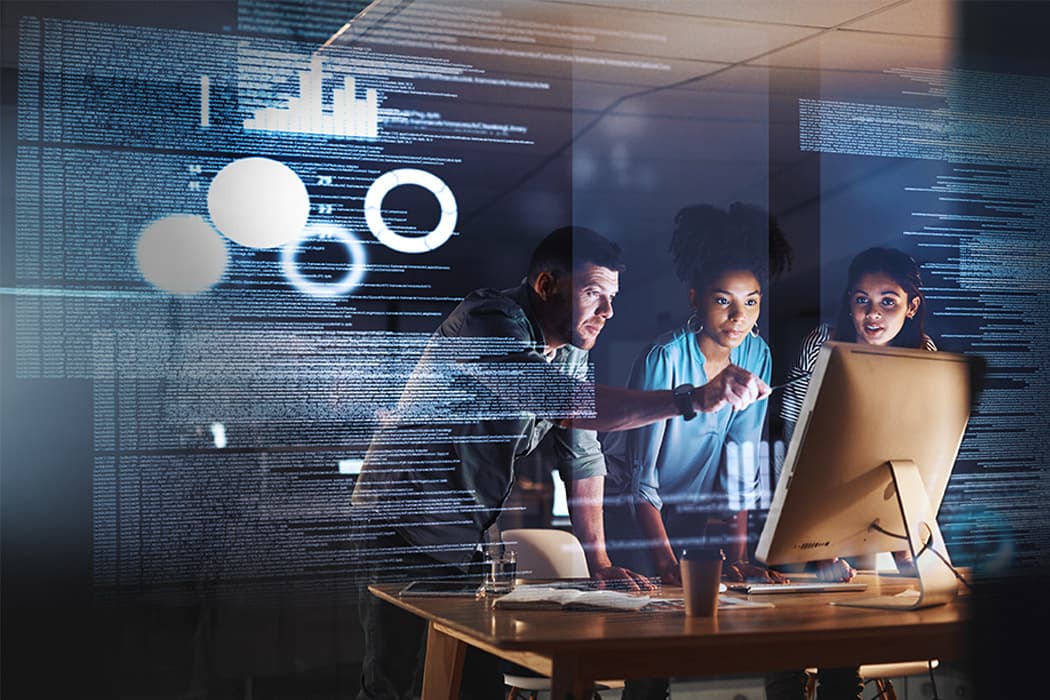 Delivering exceptional service levels, regardless of where products are sourced and manufactured, remains a constant challenge. If you need to improve visibility, automation, and optimization to achieve a more resilient supply chain, then a TMS should be a key part of your supply chain technology strategy. Global TMS technology—arguably one of the most important logistics management tools available to companies—can make a major contribution toward creating and enabling a responsive, adaptable, and intelligent global supply chain.
Implementing Managed TMS® - a TMS platform that includes managed services - is a transformative process, but the transformation doesn't happen overnight. There are certain steps you can take to make this important journey successful.
Beginning your TMS platform transformation
As you determine how to best roll out a global TMS platform (to achieve your goals concerning risk management, supply chain cost reduction, customer satisfaction, and business growth)—you often need to gauge your organizational readiness and understand the process for how to prepare for a successful rollout. Our guide to implementing a global TMS is a great resource to assess your readiness and recommend a preferred rollout strategy.
1.) Secure top-down support in the beginning
Get a diverse cross-section of leadership onboard and aligned with your process—socialize with them what you are trying to achieve. Their buy-in ensures your overall strategies are in sync before diving into more complex, change management issues. The entire leadership team should be sufficiently prepared, knowledgeable, and on board about the program's goals and objectives.
2.) Align resource support
When it comes to managing a global supply chain, you need more than just technology. You should ensure your provider has access to dedicated, local supply chain experts stationed around the world. These individuals should act as an extension of your global logistics team and help navigate the local terrain.
Then, be sure to set regional goals and expectations for those same areas—understand and plan for any regionally led projects that may interfere with your global TMS implementation. Beyond your company's ongoing tasks, you also must face and plan for the nuances of each region's local logistics market, including different languages, currencies, taxes, and tariff systems.
3.) Consider your rollout approach
Although you may want to see benefits as quickly as possible, taking time upfront to get the process right and prepare all your business units and regions for the change is crucial. Investing in a tailored global solution can be a major undertaking, but you can assist this process by laying the appropriate groundwork before implementation gets underway. Be sure to take our implementation quiz within our global TMS implementation guide to gameplan for your readiness level beforehand.
Select a provider with experience
A successful global TMS rollout requires working closely with a provider with experience in solution design and configuration, change management, global project management and leadership, and a proven methodology to deliver results. Make sure your partner works as an extension of your team helping you understand how to maximize the value of the technology to drive supply chain cost savings and continuous improvement efforts.
For additional information on how to prepare for and deploy Managed TMS, use our implementation guide to help determine your implementation readiness, next steps, and recommended rollout strategy—download the global TMS implementation guide today.