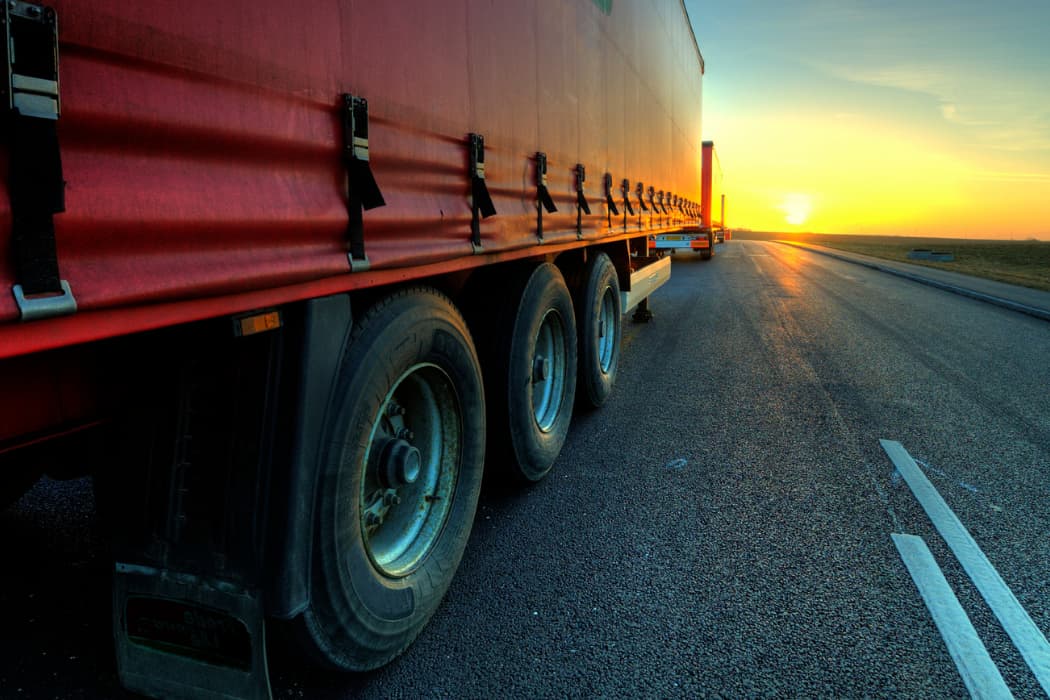 In 2021, for the first time in all of my years working in this industry, the global supply chain was at the forefront of virtually every conversation.  Whether it was the impact of port delays, truck driver shortages or the shortage of chips impacting manufacturing, our industry was top of mind across the board and intersected with every part of our lives.
Throughout all this disruption, what will resonate with me most about 2021 is that the rest of the world learned what we already knew: the global supply chain and the people who make it work are vital to the world's economy.  The assumption that supply chains should just work overlooks the importance of truck drivers, dock and port workers and the many people who choose to make logistics part of their professional career.  I am proud of the fact that through this time of continued pressure on the supply chain, more and more customers looked to C.H. Robinson to help them navigate this new reality.
I am proud of our employees and how they rose to the challenge of a year unlike any other, and I firmly believe our people are why we experienced record growth and incredible customer retention.
People You Can Rely On
The strength of C.H. Robinson continues to be our people. We hear from our customers over and over that the reason they choose us is because of the responsiveness and differentiating value we provide to their businesses. We pride ourselves on being the people that you can rely on and being the team that can get things done when it seems others simply are not able to execute.  Over the past year, we have strengthened our culture and made significant investments to build the best team in the industry.
While the workplace and the workforce of the future will look different in 2022, we are committed to giving our employees the flexibility to create a work environment that meets their personal situation, while never losing focus on the customer.  I am proud of the work that we have done collectively over the past year in diversity, equity, and inclusion.  In 2021, we intentionally worked on creating a more inclusive environment at C.H. Robinson.   We know we have more work to do, but seeing our employee resource groups come to life over the past year, providing a safe place to learn and be authentic, has been amazing to see and participate in.
True to our EDGE values, we know that to build a great organization, we need to embrace and give back to the communities in which we work and live.  Through the disruption of the past year, our teams continued to come through and give back.  C.H. Robinson and the C.H. Robinson Foundation gave $3 million to more than 800 charities, including disaster relief to support recovery efforts after Hurricane Ida and COVID-19 relief efforts in India. We also supported organizations focused on removing barriers and creating opportunities for all like the YWCA, Transgender Law Center, NAACP Legal Defense & Education Fund, Asian American Legal Defense and Education Fund, the Thurgood Marshall Fund, Disabled American Vets and more. In 2021, our employees contributed 4000 volunteer hours and donated $1 million to causes close to their hearts through our gift matching program.
As an industry leader, we were honored to support programs like the Thank Truck Drivers campaign, carrier scholarship program, and Truckers Against Trafficking. We also supported programs to attract more people to a career in the supply chain industry, like Women in Trucking and Advancing Women's Excellence in Supply Chain Operations, Management and Education (AWESOME), and we endorsed investments in the infrastructure bill related to the Drive Safe Act.
Building Products that Simplify the Complex for our Customers
We heard from our customers that their top challenges this year were in the areas of access to capacity, stability in pricing, and driving sustainability within the supply chain.  In 2021, through initiatives developed by Robinson Labs, our technology organization, and our customers, we delivered three products to help them solve their top challenges with Procure IQ, Market Rate IQ and Emissions IQ.
While I am proud of the advancements that we made in technology and innovation over the course of the year, we know that at our core, Robinson is a services company.  Our customers and carriers don't partner with us for technology alone; they partner with us to drive improvements in their business performance and to simplify the complex decisions they make every day. We are uniquely positioned to do this through the intersection of our data, our tech, our people, and our global suite of services.
Moving the World Forward
As we turn the calendar to 2022, I am excited about what lies ahead.  As an organization, we will build on the success of 2021 and will continue to invest in what is most critical to our future.  I am hopeful that the spread of the COVID-19 virus begins to fade, and we can again enjoy face-to-face time with our teams and all of our stakeholders.  I encourage you to get vaccinated, and if you're eligible, get a booster, as we work to move past this pandemic together.
We'll continue to invest in smart, customer-focused technology products and look to launch several new products that will benefit our customers and carriers as we continue to build out the most connected supply chain platform.
Whether market conditions in 2022 continue to look like 2021 or if the market factors shift to a more balanced marketplace, I continue to believe that our strategy is sound and that our investments in our people, bringing to life new ways to help customers leverage our data advantage, building great technology products and expanding our global suite of smart services is the right decision to create value for our customers and our shareholders.
Thank you to the C.H. Robinson team for your hard work in 2021, to all the carriers that have kept the supply chains moving and to our customers for continuing to trust us as a partner in your businesses. To our shareholders, we will continue to take a long-term focus on growth and managing our business through cycles.  Thank you for investing in our future.
I wish each of you a safe, healthy, and happy 2022.