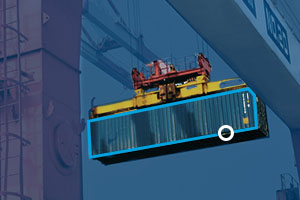 3 Benefits of LCL Shipping | Transportfolio
One way global shippers can deal with tight transit times and fast changes in demand is to keep a lot more inventory on hand. But there is another way. You can use less than container load (LCL), which enables you to ship more frequently and still lower inventory costs.

How does this work? It's easiest to see some of the advantages of LCL by comparing the service to full container load (FCL) shipping. FCL requires you to wait until you have enough product or orders to fill an entire container before you can ship. For most shippers, that takes time. If you can't afford to wait for extended periods before you ship, LCL could be a better option. Below, we explore 3 reasons why.
3 Benefits of LCL Shipping
LCL offers consistent weekly sailing schedules for ocean freight
That means you can ship your products by LCL as soon as they come off the production line without breaking your budget. An individual LCL shipment can be a faster way to ship than FCL. Your product arrives faster at its destination, and in competitive times like these, every day counts in serving your customers.
LCL's truncated shipping times mean you can accept orders on demand
This factor is an advantage over FCL shipping and it ensures that your customers get the product they need, when they need it. Yet, even as you meet the demand, you can hold smaller reserves on hand. You can save not only on the inventory itself, but also on warehousing costs.
LCL consolidation service providers offer timely and flexible service
Consolidation providers consolidate shipments from several customers to fill an entire container, and you will only pay for the space you use. Before selecting a freight forwarder, ask them if they run their own consolidations. At C.H. Robinson, our volumes allow us to be able to control consolidation in-house from origin to destination, giving our customers greater flexibility in their supply chain.
Is LCL shipping right for you?
Before jumping in wholeheartedly, make sure you examine the caveats to determine if it is the right choice for your business. Consolidation only works well if your service provider has enough scale or a large enough customer base to consolidate products in your lane. If they don't have that level of scale, your freight can end up sitting at the port, waiting for someone else's product. So, before you choose a provider, make sure they have enough volume in your lanes to keep your LCL shipments moving seamlessly. It's also fair to note that if your provider consolidates several LCL shipments into FCL, you may pay more than you expected, due to fees that are levied to cover shipment handling at the destination port.
As you can see, LCL shipping offers weekly sailings, timely transit, even lower costs than FCL. But do remember that it might not be a faster or more economical choice if your service provider does not have the necessary volumes to keep your freight moving. Want to learn more about LCL shipping? Download our white paper, Global Freight Consolidation: Flexibility and Control Advantages, or connect with one of our ocean shipping experts.