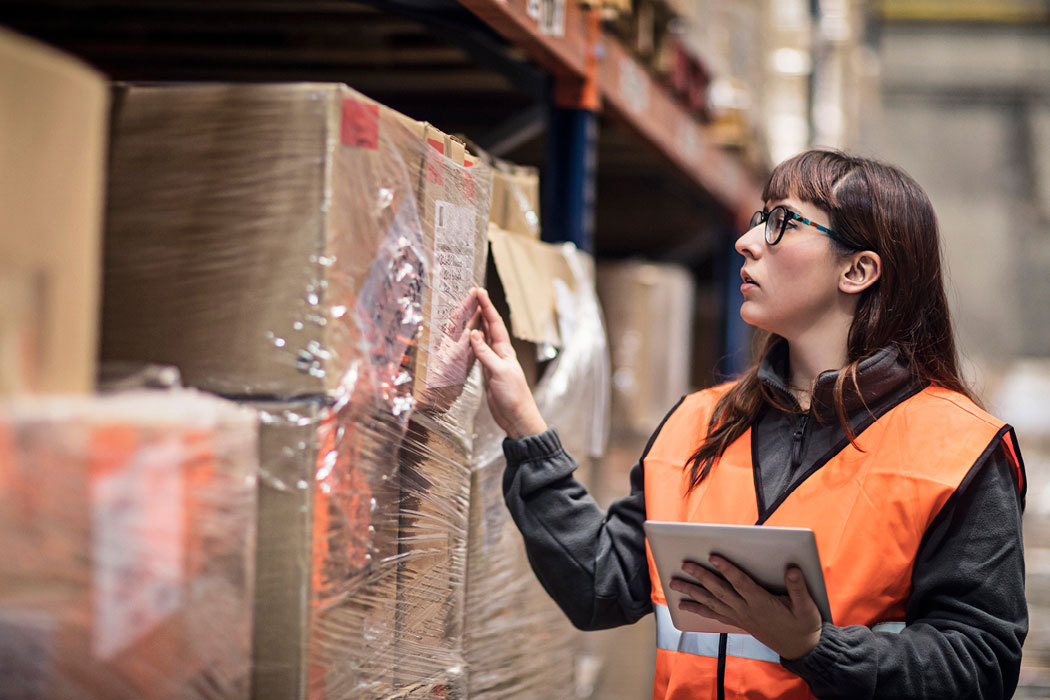 While it was once acceptable and even effective to treat individual returns and other reverse logistics concerns as singular, isolated incidents, that is no longer the case. Today, retailers and supply chain professionals need to have a plan in place to minimize waste and cut down on inefficiencies in reverse logistics.
What is reverse logistics?
Reverse logistics refers to any portion of the reuse of products and materials in a supply chain. True to its name, reverse logistics flows across the supply chain in the opposite direction of standard logistics. For instance, unsold goods being sent from a retailer back to a distribution center or the manufacturer would constitute reverse logistics. Customer returns also fit this definition and make up a large percentage of reverse logistics concerns that retailers and logistics organizations handle.
Often, retailers consider a product's supply chain to be complete the moment that it is purchased or received by a consumer. But this isn't always the case. If a consumer returns or exchanges a product, it re-enters the supply chain. Sometimes, in the instance of broken, damaged, or otherwise unusable goods, it may need to move several links backward in the supply chain to be repaired or recycled.
Benefits of a reverse logistics program
A reverse logistics solution aims to produce three distinct results. Each of these helps shippers and retailers better understand their reverse logistics supply chain, save money, and increase efficiency.
Risk mitigation – In reverse logistics there is always some risk of value loss. A well-planned program mitigates this risk to maximize the recovery value of assets. This is accomplished through strategic collaboration with supply chain experts.
Cost control – Most logistics strategies help shippers and retailers control cost ceilings and maximize value from each dollar spent on transportation and warehousing. The right provider will help increase cost control with high capacity networks at the local, regional, national, and even international levels.
Increased visibility – End-to-end visibility is a key feature of any successful logistics initiative. The same holds true for reverse logistics programs. This is often accomplished through the addition of logistics technology, such as C.H. Robinson's industry leading technology, Navisphere®.
Each of these goals can be accomplished by working with an experienced global logistics provider like C.H. Robinson. We know that the number of variables and data points may seem daunting, but having an expert on your side helps turn all those mountains into smoothly paved roads.
Keep these goals in mind to help determine whether your reverse logistics program is successful or if it could use additional focus and improvement.
How to implement a reverse logistics program
When exploring how to create a reverse logistics program, you need to have a clear idea of your goals, as well as a road map of how to achieve them. To help you get started down this road to success, we've identified two of the key elements that a successful reverse logistics program should contain along with some tips showing you how to get there.
Liquidation and recovery
In the simplest terms, the goal of any liquidation and recovery initiative is to reclaim as much value as possible from returned or damaged products. Besides aiming to liquidate these products for the highest possible price, you can also try to reduce spend in two areas, transportation costs and warehouse expenses, to achieve better margins.
When approaching the first element of the equation, the maximization of reclaimed value for each item that becomes part of the reverse logistics supply chain, there are a few effective liquidation options. Some include a private online merchandise auction platform.
Others involve working with companies that have a well-established direct sales model. Regardless of the strategies being used, whether it's an auction, direct sales, or resale through primary methods, these strategies help you quickly liquidate returned assets and reclaim value.
1. Private auction platforms
A private auction strategy focuses on selling inventories to pre-approved buyers in a competitive, auction house-style environment. Due to the competitive nature of these auctions, there is a higher chance you'll be able to boost the recovery value of assets.
Adding your return inventories to these auctions both increases your recovery rate and sidesteps the need to invest in IT and programming costs. This approach is slightly more hands on than the direct sales strategy, making it ideal for more irregular returns. But a knowledgeable provider can implement this strategy as needed to enhance an already existing direct sales strategy and help control costs while improving supply chain performance through a vast capacity network.
2. Direct sales model
Direct sales strategies rely on matching the liquidation lot to a group of buyers in a related industry. This allows for greater recovery when working with single liquidations and unique products. A well-established logistics provider can enhance this liquidation strategy by leveraging supplier and capacity relationships created over decades in the logistics industry.
3. Recycle or resale
Finally, you can recapture value on returns and non-functioning items through either recycling or resale through the primary channel. When pursuing recycling, find a logistics provider that can help you group items together to minimize the number of shipments to the recycling center.
As for resale through the primary method, many retail companies provide an open box discount for these items. By grouping these items together and smoothly moving them back up the supply chain, you can put them in the best possible location to be redistributed upon purchase. If a box was returned unopened, it can be set upon the shelf or loaded into the processing area for direct resale.
In addition to these liquidation methods, you can also implement flexible transportation and warehousing models to help minimize transportation costs. These models take advantage of a provider's existing network and logistics technologies to locate open space within warehouses. Once open space in a well-located warehouse has been identified, rely on your provider to coordinate drivers to transport the products to the new location. This flexible model helps reduce spend by eliminating the need for dedicated space and labor and increases overall flexibility regarding shipment timing.
It's important to note that as a global logistics provider, C.H. Robinson helps facilitate the sale of goods by tackling the logistics elements of each of these methods but does not actually sell the goods themselves. By properly implementing a mixture of both direct sales strategies and private auction platforms, you can find the proper combination of techniques to get as much for the goods as possible.
General returns management
General returns management refers to a strategy that helps your company respond to returned goods. Whether you're a retailer selling products from a third-party, or a manufacturer that has had a customer return on one of their recent purchases, having a plan surrounding returns is vital to recovering value in the modern retail economy.
As with most plans, a majority of the work that will ensure a smooth returns process needs to be done well before a return is processed. The most effective strategy involves keeping close track of the products moving in and out of a store—whether brick and mortar or online—and preparing a way to group returned goods together.
It's also imperative to have an easy way to identify the type of return being made by your customer. For instance, if a consumer returns a phone with hardware issues, that will not go to the same place as a phone returned because it did not satisfy the consumer. By setting up a quick flowchart, employees will be able to route returns to the correct locations.
Once returns have been placed in the proper area, it's time to figure out where you will ship your returns. We suggest shipping all recycled returns at a regular interval, provided all the recycling can be handled by a single processing plant.
As for returns that can be put back on shelves, you may wish to separate open box returns from closed box returns. The former may need to be shipped back to the distribution center to be sold at a discount, while the latter can likely be put back into inventory.
The best return management plans are made in tandem with an experienced logistics provider that can simplify your reverse logistics strategy with customer-focused, flexible supply chain solutions. Well-respected logistics providers have a history of running reverse supply chains and have the vision and experience necessary to provide the vital, last minute transportation options needed when products are returned.
Improve your supply chain with reverse logistics services from C.H. Robinson
Now that you know the definition of reverse logistics, it's vital you develop a strategy that will maximize the value of assets flowing up the supply chain.
C.H. Robinson has a network of supply chain experts backed by industry leading technology, Navisphere, and a suite of transportation solutions necessary to help you capture the maximum value for returned assets and reduce the impact of potentially damaging scenarios. Don't be caught unprepared. Work with C.H. Robinson today to develop a winning reverse logistics strategy.