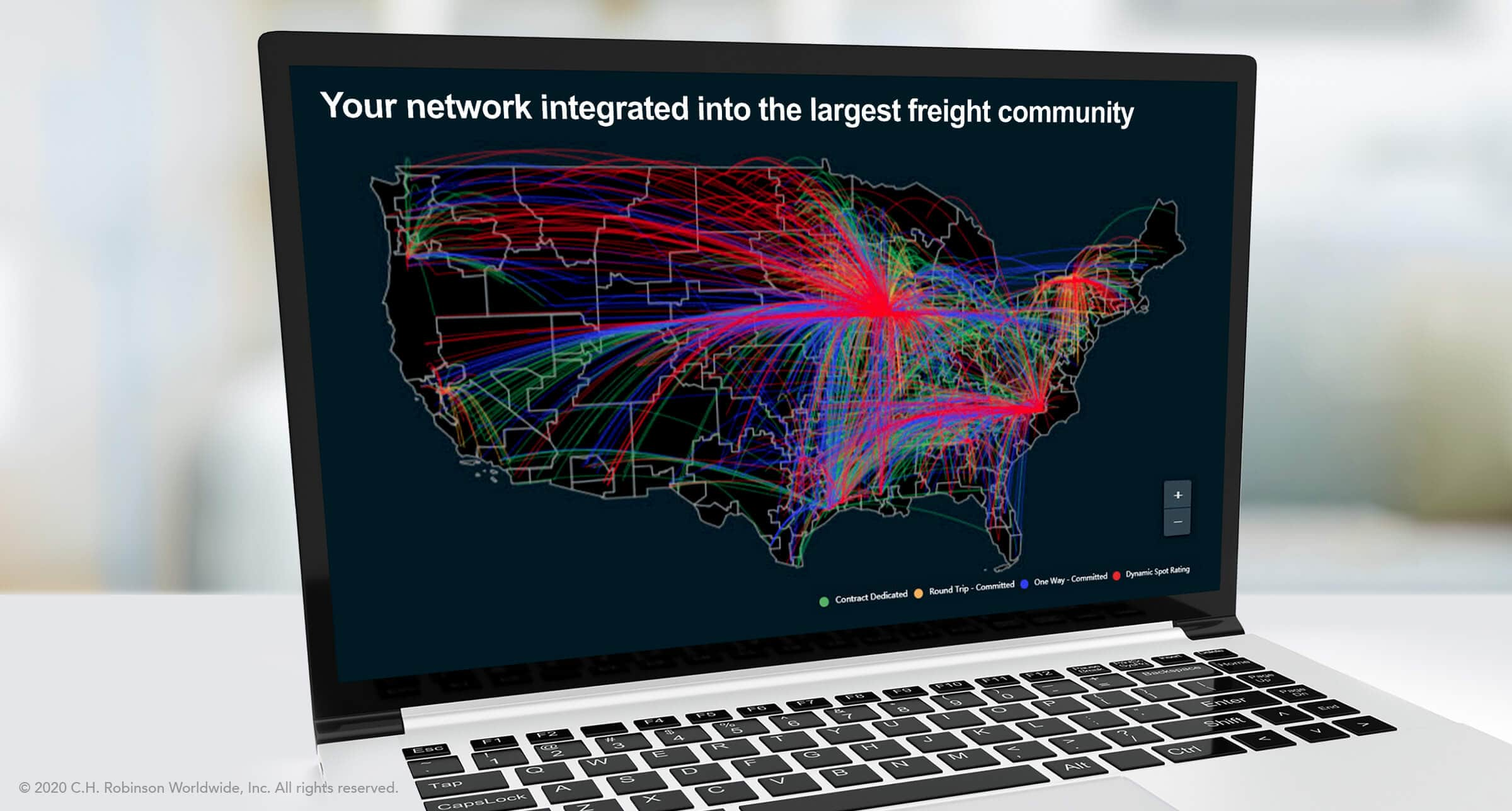 Companies want and expect innovation from their 3PLs, and as one of the world's largest logistics platforms we're focused on continuing to deliver new and innovative technology built by and for supply chain experts.
We recently announced our latest innovation, Procure IQ®, which reimagines the way shippers purchase transportation. Developed inside our innovation incubator Robinson Labs, Procure IQ uses predictive analytics, artificial intelligence and C.H. Robinson's unmatched dataset with billions of transactions from a community of 200,000 unique carriers and shippers, to provide our customers with a roadmap of the most optimal procurement and capacity strategies. As a result, shippers can analyze each specific freight lane through a comparative pricing, volume and service analysis. This uncovers where they could capture increased savings and service reliability by purchasing that transportation outside of the traditional annual bidding process and confirms where the annual RFP is the optimal choice.
Procure IQ was developed in coordination with our customers as the historic market volatility and emerging challenges from COVID-19 pressured transportation plans and fiscal commitments. We engaged dozens of customers in Robinson Labs and identified opportunities through the insights from the supply chain experts, data scientists and engineers engaged in the cross functional effort. Our work together has led to a product and approach that will enhance the way transportation is purchased.
One of the shippers already utilizing Procure IQ is IPC, the purchasing cooperative for Subway® Franchisees. Through the innovative tool, they're able to leverage custom data visualizations and tailored recommendations for optimal procurement and capacity strategies on each shipment from fresh food to kitchen equipment. In leveraging Procure IQ, large shippers have uncovered that up to 60% of their routes would capture an increase in savings and/or service reliability by purchasing that transportation outside of the traditional RFP process. This insight is the result of executing more than a billion dollars of freight transportation through the tool in collaboration with participating Beta testing customers.
And IPC is not alone in their hunger for this type of advanced technology. A customer research study in June, conducted with over 1,000 of C.H. Robinson's largest customers, revealed that more than 50% are looking for tools just like this to help them in the areas of predictive analytics, reporting and dashboard development.
If you are one of the many large shippers looking for smarter, tech-based solutions that increase service reliability and savings, read more about how Procure IQ can optimize your supply chain. Our team members are always here to help: Explore ProcureIQ™