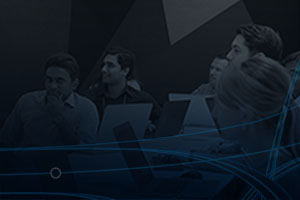 Meeting the Needs of Shippers' Global Supply Chains | Transportfolio
I've worked in the logistics industry for over 20 years. Lately I've been thinking about how C.H. Robinson has had a front row seat to more changes and challenges in international trade than most people can comprehend. We've seen the emergence of new markets, the impact of an increasingly connected globe, and the progress brought by a barrage of technological advances.

Our history helps us innovate
Meeting the Needs of Shippers' Global Supply Chains | Transportfolio
For more than a century, we've embraced market challenges and have adapted and innovated as a result of the adversity. Events like the LA port strike and Hanjin's collapse were difficult, but ultimately solidified our resilience as an organization and allowed us to serve our customers in more strategic ways. When I think about how much globalization has changed our industry already, I can only ponder at what the future holds. In my mind:
Global business and global trade aren't going away
Global business and global trade aren't going away | Transportfolio
Whether you realize it or not, most companies have a global impact. Your organization may not ship product across the globe, but chances are you source from other countries. And thanks to the internet, you are competing against companies halfway around the world.
Because of this, it's increasingly important to align with providers that have global expertise. I've learned our customers need a robust and flexible network to handle their increasing complex supply chains. And we're delivering just that. I am proud to say that at C.H. Robinson, we have a strong dedication to global forwarding and are continuously expanding our global services.
Even if you only need to reach local markets today, ensure your providers offer a robust portfolio of global supply chain solutions that are designed to accelerate your advantage. You may need to reach those global markets sooner than you think.
Nothing beats boots on the ground
Nothing beats boots on the ground | Transportfolio
As I already mentioned, global supply chains are intricate. Each region of the world comes with its own nuances that only people in the area can truly understand. While technology offers a lot, people with local expertise can often do more. Working with a third party logistics provider (3PL) that has boots on the ground in strategic markets can make a big difference in streamlining your supply chain.
This is a key reason why we are actively refining our global presence in strategic markets. Our most recent expansion includes the acquisition of Oceania titan APC Logistics. In addition to our investment in Australia and New Zealand, we've opened several new offices in Canada, China, and India to offer more comprehensive service for our customers. In total, C.H. Robinson has launched 15 new offices in the past six months—all dedicated to global forwarding. It is steps like these that have garnered us recognition in the global space, and it's been satisfying to see the impact we've had on our industry. Just last week, Fortune ranked C.H. Robinson #1 for Global Competitiveness in the Transportation category of The World's Most Admired Companies list.
We believe in investing when and where it matters most. And we've always found value investing in our people. Now that our network extends into these new territories, we can continue to provide both local and global support through more complex and strategic capabilities.
Technology seals the deal
Technology seals the deal | Transportfolio
From beginning to end, it's possible for a global supply chain to have as many as 30 different hand offs. Even with a network filled with people in the right regions, it's impossible to track all of those events without technology.
Shipments across all of our new offices—including those acquired through APC Logistics—are integrated into one single platform. Our proprietary transportation management system, Navisphere®, is a single instance platform that spans all countries and all shipments. Having every shipment available in Navisphere offers clear visibility to the supply chain, no matter how many hand offs happen.
If I've learned anything at C.H. Robinson, it's that visibility is paramount to improving. After all, you can't accurately know how to make your supply chain better if you don't have information to base changes on.
What is on the horizon for global trade and global supply chains
What is on the horizon for global trade and global supply chains | Transportfolio
In light of the recent political climate, now more than ever shippers need globally aware supply chains. By enhancing our own strategic position in the marketplace, C.H. Robinson is breaking down some of the barriers shippers and carriers face today and open the door for new opportunities in untapped markets.
It's been energizing to see our changes already making a positive impact on our customers' global supply chains. I look forward to seeing what our sustained investment in global forwarding will bring—for our company, our customers, and the industry.
To learn more about our global growth, read our press release, C.H. Robinson Strengthens and Expands Global Forwarding Presence.