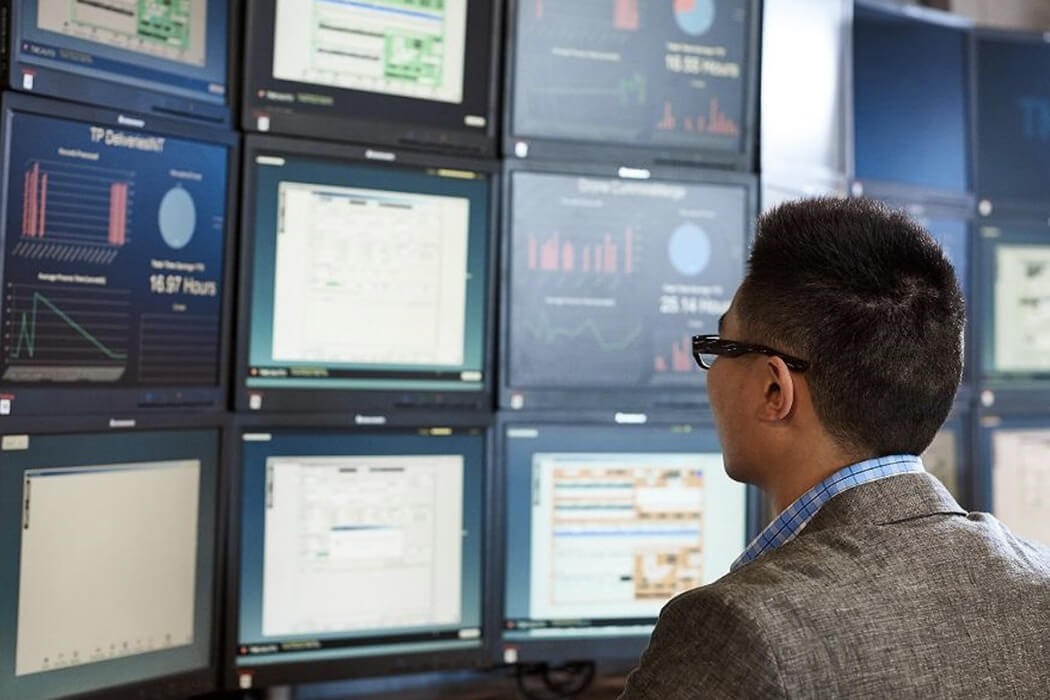 Looking to gain greater connectivity, automation, and optimization across your global supply chain? A transportation management system (TMS) combined with managed services can help you achieve those goals.
If your business is considering implementing such a solution, there several key things to consider during the procurement process.
6 tips for a successful TMS RFP process
For large, global shippers, a TMS procurement is no small endeavor. A critical tool to have at your disposal during this process is your request for proposal (RFP). Though it will require some additional work on the front end, a well thought out RFP will better position you for long-term success.
These six tips will ensure you can confidently develop an effective RFP that helps you identify the right provider for your organization:
1. Define your goals
This may seem like a given but securing organization-wide alignment on priorities and goals for potential providers before you enter the RFP process can make all the difference. Clearly state the purpose of your RFP and your strategic objectives, then provide an accurate account of your present capabilities, freight characteristics, and future goals.
By including such insights, you are less likely to receive basic responses that contain minimal information.
2. Consider how the provider will fit into your company culture
With managed services, the provider you choose becomes an extension of your team, working side by side with you to drive savings, service level improvements, and other important results across your supply chain. Ask providers to describe their organizational culture, mission, and values to ensure compatibility.
Bear in mind that written statements are often no match for seeing company culture in action. Visit their offices, meet with their employees, and observe firsthand, if possible. Ask for references from other customers so you know their track record when it comes to collaboration and long-term relationships.
3. Assess key TMS capabilities and features
When evaluating a potential provider, perhaps the most important criteria is the actual technology they deploy. Scalability, connectivity, analytics, risk management—a provider's strengths and limitations in these critical areas can have direct impact on your business.
Consider the key features and analytical capabilities needed to execute your organizational strategy such as real-time visibility, global reach, optimization, procurement, event and exception management, freight audit and payment, and business intelligence, and ensure they are included in your RFP.
In addition to questions about product features, ask for case studies or examples that illustrate how their solution has benefited other shippers with similar networks, challenges, and goals of your organization.
4. Know the deployment plan for the TMS
A qualified provider should have a detailed approach to implementation that is mindful of your time and resources. The RFP process is the optimal time to ask for the specific qualifications of the team that would be leading deployment efforts.
While it's important that an RFP communicates where your priorities lie and what capabilities you are looking for, the implementation team must possess the skills and expertise required to meet these demands. If financial targets top your priority list, are there people with this type of training and knowledge on the team? For global implementations, are there dedicated resources located in your key regions?
Asking the right questions up front can put you in position for a successful implementation down the road.
5. Retain strategic control of your transportation network
A key value of a managed services solution is that you can outsource time-consuming tactical work, while maintaining control and focusing on more strategic initiatives. Ask prospective providers to describe how they approach collaborative planning, execution, and optimization processes as part of the RFP process.
Consider the level of strategic control you prefer to keep over your transportation network and ask whether providers offer that flexibility.
6. Narrow the field and then dig deeper
Requests for proposal are great for narrowing the field of candidates, but you will need to zoom in even further to determine which provider will be the best fit for your organization. Don't settle for thinly populated RFPs from providers that only give an overview of the systems they offer.
Are there parts of the TMS solution that the provider outsources? Do key analytics and visibility features work seamlessly together within one platform or are they disparate, separate systems? Questions like these enable you to delve into the system's robustness.
In addition, let it be known that the shortlisted suppliers will be expected to stage demos that show the capabilities and processes described in the RFP. There is no substitute for seeing a key feature in action. It's also important to ensure a provider's vision as a company and the product roadmap for ongoing improvements are aligned with your organization's projected growth.
You'll want to know early in the RFP process if you and a potential provider do not share the same vision for the future.
Meet your goals with the right technology and talent
Choosing a TMS plus managed services provider is a big decision for any business, but it's one with the potential to increase efficiency and productivity in the future. Ensuring your RFP proactively addresses your organization's requirements will help you choose the provider that best suits your needs now, and as your company evolves.
Ready to issue an RFP? Get a head start by downloading our customizable RFP template that helps you evaluate potential supply chain providers against your key goals and criteria.