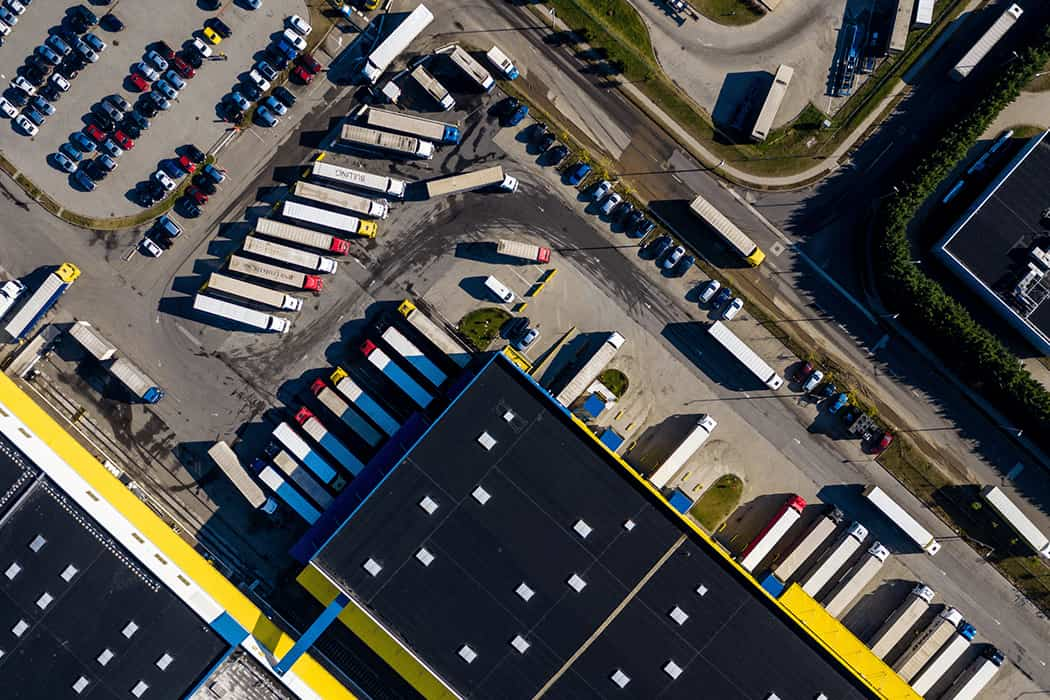 Do month-end or quarter-end freight surges affect your transportation costs? You're certainly not alone in asking this age-old question! Those familiar with transportation know that month-end or quarter-end freight surges commonly occur, and that your routing guide may not work as well as it usually does during those times. Our research with Iowa State University and MIT's Center for Transportation and Logistics have identified the impact of the last 4-days of a quarter to route guide performance, paving the way for applying strategies to mitigate the risk of cost over runs.
Freight surges at the end of a quarter typically happen this way: A shipper takes orders for a few weeks into the next month or quarter, then gets the customer's permission to ship early. This increased, out-of-pattern volume is pushed out before the end of the quarter so the orders will be counted in the current quarter's sales figures.
Using data provided by C.H. Robinson and its managed services division TMC, teams from Iowa State University and C.H. Robinson modeled the effect of both end-of-month and end-of-quarter shipping surges on transportation rates. This research has been done twice, covering most years between 2013 and 2018 using all dry van truckload shipments managed by TMC that moved 250 or more miles. Although no significant increases in transportation costs were found during end-of-month surges, there were significant cost impacts during the last four business days in each quarter.
During the last four business days of each quarter, end-of-quarter shipping surges raised transportation costs by an average of $20-$23 per shipment1, with some regional variance. In our first research project, Iowa State University researcher Bobby Martens found that while the North Central and North East regions experienced no significant impact in rates due to quarter end, all other areas did.
In the second project, researchers from MIT offered a rolled-up view over three years showing how the acceptance of load tenders to a primary provider dropped at quarter end, sending loads to back-up carriers at higher pricing.
The results suggest that special attention should be paid to how you manage transportation providers and freight at quarter end. Even if you no longer experience end-of-quarter surges, you are likely paying more for transportation due to surges happening elsewhere. Growth in loads at the end of the quarter against the active supply will likely affect all market participants to some degree. Regardless of a soft or tight market, the key to getting the best price is deploying a host of practices that bring predictability and demand visibility to transportation providers.
What is your strategy for quarter end?
Consider pulling freight forward or holding it longer to minimize exposure
Consider more lead time between tender and scheduled pick-up date
Consider lane volume predictability. Other academic research has shown that route guide underperformance is directly correlated to smoothness of demand patterns. For lanes with less predictability, consider a spot market strategy combined with extended lead times.
C.H. Robinson has sponsored multiple research projects on truckload practices, from procurement through operations. These research projects suggest that a shipper can differentiate their freight and bring increased stability to route guide performance and a more predictable transportation spend. To accomplish many of the suggestions in the research, a disciplined use of a TMS or TMS service provider is needed.
If you are interested in other researched insights, please reach out to your C.H. Robinson contact or read our white papers.
1 The first research project with IA State University with an earlier dataset showed an average about $20/shipment and the second work with MIT-CTL on a later dataset showed about $23/load.
About the Researchers:
Bobby Martens is an Endowed Professor of Economics and Associate Professor at Iowa State University. Before earning his Ph.D., Martens worked as an account manager at Schneider Logistics. LinkedIn
"Root Cause Analysis and Impact of Unplanned Procurement on Truckload Transportation Costs," by Nishitha Aemireddy and Xiyang Yuan, MIT's Center for Transportation & Logistics. Master's in Supply Chain capstone project. Read the thesis here