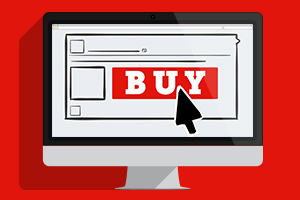 Ecommerce in China is expanding rapidly and has grown from virtually non-existent to a more than $40+ billion (USD) industry in the last few years. For example, during Single's Day (an anti-Valentine's Day in which singletons celebrate single life) in China, the most popular ecommerce company typically reports sales of over $3 billion (USD) in 24 hours. Sales like these prove the increasing purchasing power of the Chinese consumers.
Why is the ecommerce market expanding so rapidly in China? Let's take a look:
Ecommerce Giant Alibaba's Influence 
The growing ecommerce industry—and the fact that China's consumers are becoming more affluent—have spurred several companies to team up and revolutionize China's national logistics network. Alibaba Group, China's largest ecommerce company and initiator of the new logistics network, states that it plans to invest up to $16 billion (USD) over the next 5 to 8 years to develop what it is calling China's Smart Logistics Network. According to Alibaba Group founder, Jack Ma, there are currently about 25 million parcels being delivered in China every day, and that figure is expected to rise to 200 million in 10 years.
How Can the Chinese Retail Logistics Industry Keep Up? 
These development trends are increasing demand, and the market is looking for new operational models for the logistics industry. Logistics players not only need to select appropriate cooperation modes for specific customer groups, but should also build an appropriate business model factoring in their own advantages and target specific customer groups.
For example, rather than the traditional end-to-end distribution model, a new ecommerce-led "line-haul + regional distribution center + last mile delivery" model is booming. This will significantly impact the national line-haul and express providers, thus driving the ecommerce logistics market and promoting warehouse and last mile delivery services.
In addition to the rapidly growing ecommerce market, cross-border ecommerce activity is also expanding at parallel speeds. Amazon has recently announced its plans to set up operations in Shanghai's new free trade zone, a move that will allow more merchandises from abroad to be sold into China and help boost competition against rivals like Alibaba and JD.
Lastly, ecommerce is not only changing the business to consumer (B2C) industry but also the business to business (B2B) industry. Alibaba has recently announced plans to team up with China Shipping to set up a shipping ecommerce platform. This platform will provide direct ocean services to millions of companies on the Alibaba B2B platform. Hence, small to medium companies can now bypass forwarders and book directly with various steamship lines. Another shipping giant, COSCO, has recently announced similar ecommerce moves as well.
Final Thoughts
How these joint ventures between large ecommerce companies and steamship lines will impact the global forwarding industry is yet to be known. The Chinese retail market is enormous, so shippers and carriers need to adjust their processes to cater to it. Utilizing a 3PL can be extremely beneficial in this case, as 3PLs have the expertise and resources to optimize logistics processes for the Chinese ecommerce market.
Learn more about how a 3PL can help your business streamline and improve your retail logistics processes.