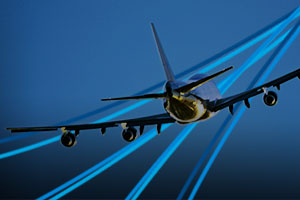 3 Contributing Factors Driving Demand for Air Freight | Transportfolio
Earlier this year, my colleague, Bogen Chi, wrote about 3 Air Freight Trends to Watch for in 2018: capacity shortages, peak season pressures, and the bright spot of consolidation. I would add that if certain regions of the world are important to your business, you owe it to yourself to learn the local implications of those trends too. If you utilize air freight to the Oceania region (Australia and New Zealand), you can certainly use our expertise to minimize the impact of market forces and streamline the flow of air-cargo to work in your favor.

Over the past few years, we have seen many impacting factors on the air cargo market. In 2009, the global financial crisis hit the freight community hard, and consumers reduced spending and importers tightened their belts. Order patterns changed, and businesses turned away from air and toward sea freight.
Today, we've emerged from that difficult period, with a return to a market trend that once again calls for high demand in air cargo, with access to sufficient capacity restricted more and more at specific times of year. This trend is once again impacting on air freight capacity and shipper behavior in the interim.
3 Contributing Factors Behind the Rising Demand for Air Freight
Capacity can be difficult to find.
As Bogen indicated in his blog, capacity is becoming harder to find. This makes it all the more important to have good relationships with your providers to ensure minimum disruption to cargo movements. That's certainly true in Oceania, where there are a limited number of scheduled freighter aircraft compared to other markets and changing aircraft types for passenger travel reducing cargo capacity. As an air freight provider in this market, offering services from many markets, we have strong relationships with multiple carriers that offer year round capacity, which provides consistency to our market. Year round capacity can help minimize disruptions to scheduled air cargo expectations and supply chains.
Peak seasons have returned.
While we don't have the same seasonal peaks and troughs that other regions do, a return to these traditional cycles is impacting us more in recent times. Busier holiday seasons starting in September and October impact us more and more. The increase in both ocean and air freight flows at these times significantly impacts rates, particularly for shippers who haven't planned far enough in advance. Oceania can be a higher paying market for air freight compared to other regions, but prices can be reasonably stable with some forward planning. During these market peaks, ad hoc bookings can at times cost three times the normal rate. Forward planning can somewhat limit your exposure to paying higher rates during these periods, but more importantly, reliable departures and arrivals can ensure consistent performance of your supply chain.
Consolidation is a bright spot in the market.
Air freight consolidation is another way to keep costs stable, compared to playing the market with ad hoc bookings. The advantages of consolidation are many. For example, set flight scheduling delivers consistency in your supply chain. Smaller and more regular consignments, rather than larger, last-minute bookings, will help reduce spend on airfreight over time. Smaller, regular consignments also provide access to more premium service levels at a lower cost over longer periods of time.
Of course, there is always more to know as markets change and capacity shifts. This is where we come in. In open relationships, we work alongside our customers to provide a high level of forecasting and schedule planning throughout the year.
This can help avoid rate shock for larger bookings in busier times. These and other ideas help companies plan their air freight strategy more effectively and minimize volatile rates in any market conditions.