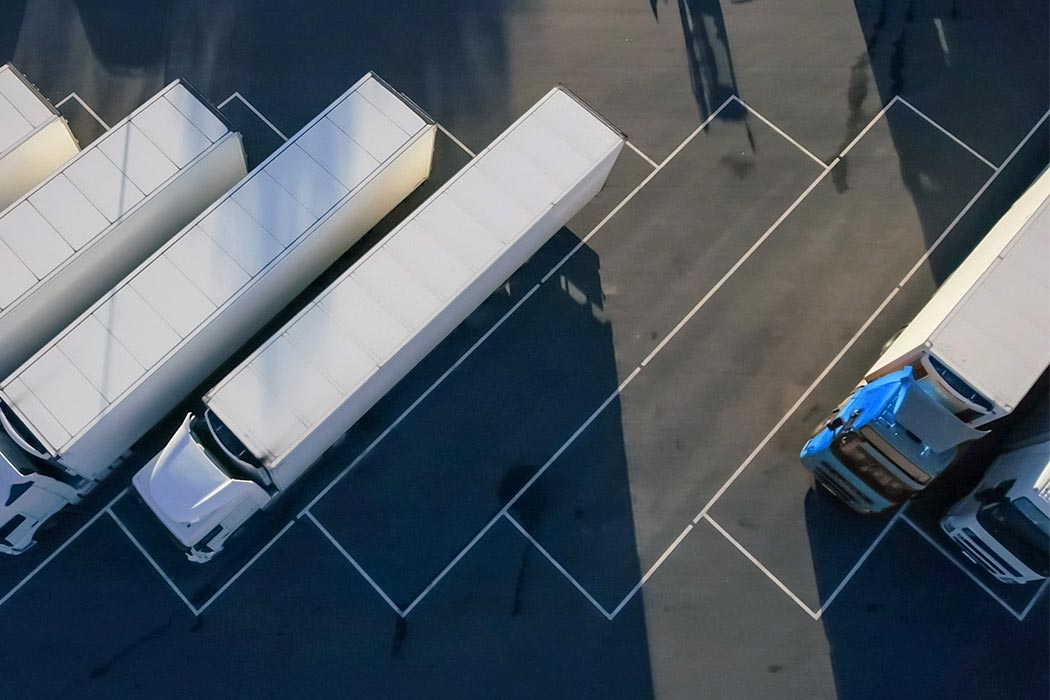 As a carrier, the key to profitability is keeping operational costs low. With today's varying market conditions and pricing pressure from shippers, that goal can be a challenge. The good news is, it's possible protect your margins—whether it's a tight or loose market. Apply the following four strategies to better meet shippers' expectations while keeping your trucks on the road.
1. Reduce fuel costs
While fuel is one of the largest expenses for your business, there are several ways you can save at the pump. One way to bring down this high-cost area is to buy less fuel by making your current operations more efficient:
Minimize dwell time
Stick to the speed limit
Check tire pressure often
Optimize routes and plan stops
Use cruise control when possible
Keep up with routine maintenance
Install aerodynamic body accessories
Schedule deliveries to avoid congested times
Beyond buying less, you can also find the best prices with a fuel card. Using the right fuel card means you can purchase fuel at a discount. There are many card types available, be sure to compare and choose one that makes sense for your company, network, and freight.
2. Keep equipment full
Hauling empty is expensive, wasteful, and can quickly eat into your profits. Work with providers that offer enough loads and opportunities to keep your trucks full—even on the backhaul.
Look for a provider with thousands of daily load options—short and long haul, power only, cross-border and more—so you can find the freight and the connections you want for your equipment.
Work with your provider to create a freight network that maximizes your yield. When you work with someone who understands your goals and business needs, it's possible to blend both spot market freight and dedicated, contract loads to keep a predictable revenue stream that's competitive with changing market conditions.
3. Maintain a healthy cash flow
Growing businesses require cash to cover all the daily operating expenses that add up. Keeping that cash flow steady is only possible when you haul with providers that can reliably pay you for your services on time.
Find trustworthy, stable providers that can offer you cash advances and quicker payments than industry standards—as fast as two business days. When you're paid what you are owed, you can lower operating costs by avoiding expensive alternatives like costly short-term loans.
4. Minimize manual work
Whether you're facing old, legacy systems that aren't integrated with newer ones or have been manually accessing external data sources, manual tasks may be costing your business more than you think.
Consider automating manual work when possible to free up staff for more important tasks that can boost revenue. Productivity and customer satisfaction will go up, and inaccurate data entries will go down.
Getting started on the path to automation begins by working with supply chain experts who can make strategy recommendations that support your goals. Ideally, your provider will also have tech capabilities that can streamline your workflow—from apps to digital connections.
It's easier than you think to lower operating costs
If you're planning to cut costs, look for the right combination of global supply chain technology, like Navisphere® Carrier, and supply chain expertise to boost process efficiency, satisfy customers, and help you reach your goals. C.H. Robinson has everything you need to haul smarter and succeed on your own terms.
Haul with C.H. Robinson and access the tools, resources, and loads you need to lower operational costs and keep your business on track.