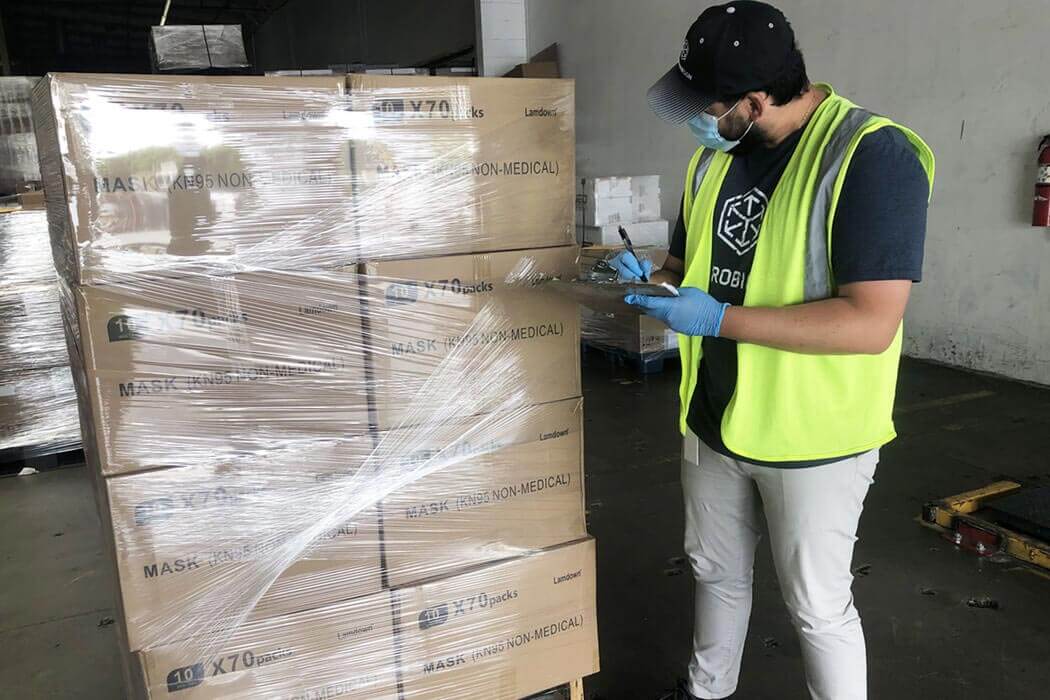 I am always optimistic about what we can accomplish when we come together. But with many states facing a devastating economic crisis, including predicted revenue shortfalls of 15-20% on top of already battered budgets, it's clear that even more collaborative action than ever before from the public and private sectors is needed to get us back on the right footing.
We simply cannot afford to get this wrong. And that's why I'm incredibly proud of our team for helping the state of Minnesota save more than $1 million.
As a company, it's in our DNA to make a difference in people's lives and to support each other through challenging times. That's why we joined our business community on a task force to help our home state of Minnesota ensure they were prepared with necessary personal protective equipment (PPE).
Like other states and organizations who need essential PPE, Minnesota was dealing with similar challenges: PPE is costing more as demand increases and taking longer to ship as inspection times are drawn out. We've been observing these trends since early in the year. Consider this: over 90% of internationally-sourced PPE shipments have been disrupted in some way. We're seeing the price of expedited shipping out of China for PPE go up 3-4 times the average (and at times, as high as 8-10 times the average) and doubling or tripling of air freight delivery time from 4-6 days to 8-14 days.
To help Minnesota deal with these challenges, we used our data and global expertise to create solutions that have led to real results. Led by Chris O'Brien, our Chief Commercial Officer, our team has already saved the state more than $1 million in transportation costs on more than 72 million pieces of PPE.
We did this by creatively leveraging our full suite of global services to move PPE as quickly and inexpensively as possible. We used our status as the number one freight forwarder from China to the U.S and the expertise of our 20 offices in China and our global team to get the job done.
But we could not have done this alone. The state's task force is made up of corporate partners from the Minnesota Business Partnership like 3M, Donaldson Co., Ecolab, Mayo Clinic, Patterson Cos., Polaris, Target, Toro and others. This is what collaboration looks like. We've showed that when we work together, we can make a real difference for the people of Minnesota.
C.H. Robinson's number one goal for Minnesota is the same for all of our customers: to help them move their shipments smarter and with improved savings and reliability. This core driving principle is how we help our customers navigate the most challenging global supply chain disruption of our time.
And our commitment is unwavering, no matter the challenge.