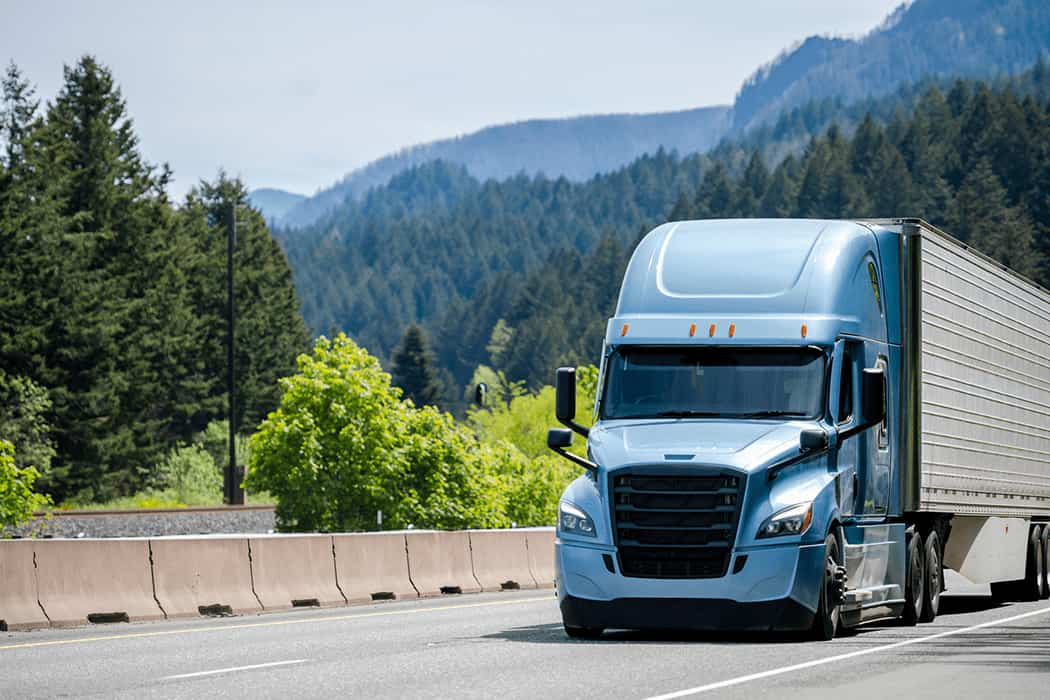 Our academic research continues to show that contracted freight in a hierarchical route guide provides great service and price. However, it also shows that some freight does not do well in a committed route guide. So you probably are wondering: should I be moving some of my truckload freight from my route guide to the spot market? The short answer is "yes," as long as you have a segmented freight portfolio strategy for both the contract market and the spot market.
Every business has a responsibility to develop strategies that take advantage of the best market price and service. However, our customers are asking this question as they weigh both opportunity and risk for current and future business. The research is clear – meet your planned/communicated cadence for RFPs and awarded freight. But for lanes that have demand pattern variability, the spot market may provide a better solution.
We are currently watching a possible shift in the spot market capacity, indicated by the increase in voluntary revocations of operating authority, increase in trucking jobs (presumably self-employed owner operators seeking payroll employment with larger carriers), less freight migrating from route guides to spot market, and a lower purchase price of a used class-8 tractor (reduced demand in the smaller carrier community for upgrades and expansion). These indicators suggest some fluidity in the spot market's small carrier capacity community as this community faces the greatest pressure from the spot market changes and are most involved in purchasing used equipment.
Here are some insights that will guide your spot market strategy in the current market. These insights are backed by 15 years of commissioned research studying how attributes of freight and transportation strategies are correlated to performance and price paid.
Segment your freight portfolio
Very likely, the best price paid and service will be achieved by using both the spot and contract markets for your freight. The most important attributes for deciding what freight should be in the spot market are predictability of the shipment tender pattern to your transportation providers (demand pattern) and existing committed business. Research shows that both the number of the weeks per year a lane has shipments (consistency) and the number of days per week (volatility) influence the performance of the contract market route guide.
Assign loads with greater variability to the spot market
Our research has shown that loads with greater variability in the demand pattern are rejected at tender by the primary/awarded transportation provider at a high percentage, sending them to the back-up carriers and spot market at a premium cost. This premium often can be reduced, with improved service, if these loads are intentionally assigned to your spot market strategy instead of your route guide strategy. Position the spot market higher in your route guide.
Our most recent research found, on average, the fourth position in a route guide is generally the limit for back up coverage when the primary rejects a tender. Tenders to route guide positions 5+ are most often not accepted and loads end up in the spot market. Based on those findings, a route guide position somewhere between the 2nd and 4th position, based on the lane attributes and available lead time of tender, is recommended.
Economics of trucking is clear
Predictable freight patterns lend themselves to planning multi-leg routes or consolidating loads from multiple shippers for higher revenue-generating miles and hours per week. Carriers focus on these opportunities because they bring stability to yield, driver compensation, and overall driver satisfaction and retention.
Today's spot market is experiencing less pressure than the beginning of the year and most of the pandemic period. While the nationwide average tells one story, we will always see pockets of variation present in regions and individual lanes. As you build your strategy, confirm the spot market capacity for specific areas. Some markets are oversupplied, some undersupplied, some balanced and others simply have little capacity moving in them. It is important to be mindful of the marketplace to develop strategies that respect market lanes and the capacity flows within them.
A digitally enabled spot market strategy serves unplannable freight best. It is well known (and proven by research) that the lead time between tender/posting of shipment and pick up time are correlated to price paid. Leveraging a digitally enabled spot market tool will present your freight earlier, at a lower operations cost and result in the best the market has to offer for price and service.