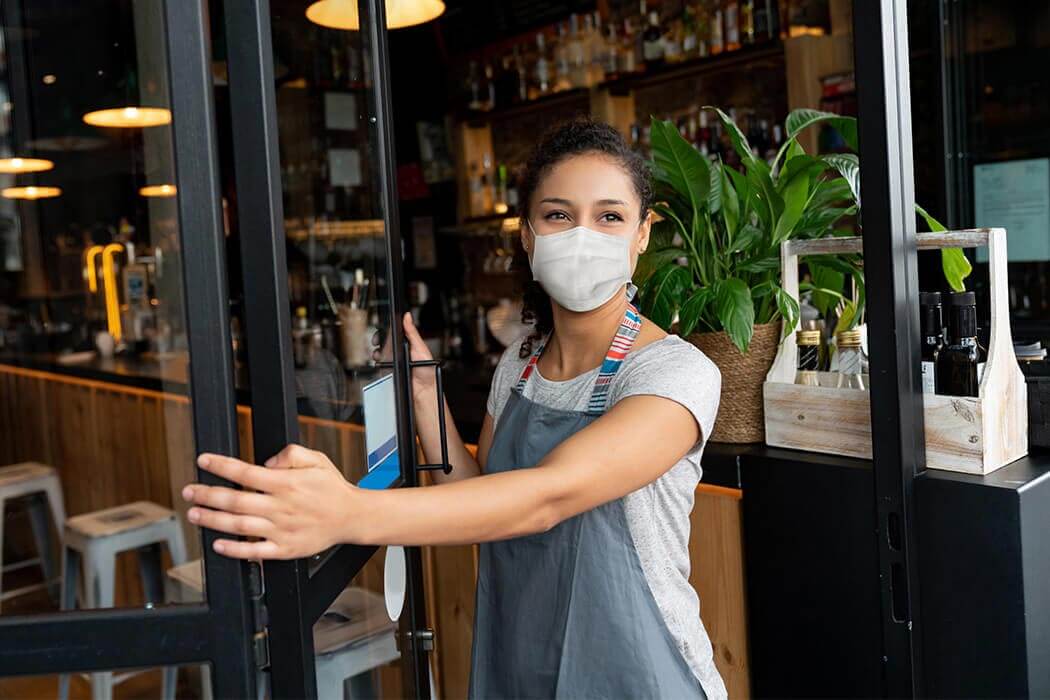 With foodservice providers shuttered, it's been an uncertain year for many. Even as doors start to reopen, it's still unclear what the future holds for the restaurant industry. One certainty is that operators must focus on changing operational characteristics that include safety precautions against COVID-19.
This added area of focus can leave many operators feeling strapped for time and resources. Improving supply chain processes can be a strategic way to free up time to focus on the most important aspect of the restaurant business—happy customers.
While no one could have predicted the level of change 2020 has already brought, it is also creating new opportunities for the first time.
Outsourcing: Better expertise and reduced costs
While outsourcing should never be approached without a strategy in place, gone are the days when supply chain outsourcing was synonymous with a loss of control and visibility. Today, many in the restaurant industry take advantage of outsourcing to lower resource costs, increase efficiency, and gain greater expertise.
Key to this opportunity is working with a credible, aligned outsource supply chain provider. For example, C.H. Robinson can reduce the time and energy your general managers and kitchen operators spend managing purchase orders and resolving claims. By combining purchase order technology and expert logistics support, we manage supply chains so our clients can direct store operators' time to revenue-driving activities instead.
Purchase order technology: Put customers first
Providing positive customer experiences should be at the top of every store operator's priority list. However, cutting costs cannot be ignored. The right purchase order technology allows for a balance of both by providing clear visibility to supply chain decision makers.
With full visibility to individual supply chain cost components, it's easy to identify opportunities and make real-time changes based on total landed costs. Every decision becomes more impactful based on these metrics. Even beyond costs, purchase order technology can enhance visibility to vendor, supplier, and distributor performance over time, allowing for further optimization in these areas as well.
Key to this opportunity is ensuring the technology is backed by a suite of analytics, services and supply chain experts you can rely on. C.H. Robinson experts act as an extension of your team when it comes to contract management, transportation, warehouse services, consolidation, last mile delivery and fresh produce sourcing—allowing you to optimize your entire supply chain holistically.
Product alignment: Geography and transportation
By aligning elements of a supply chain to various geographies, it's simple to drive efficiency and reduce shipping timelines. Product from geographically close suppliers is only the first piece of the puzzle. Moving and storing product inventory at warehouses close to restaurant locations can reduce transit time and ensure that as business ramps up, your supply management will be aligned to increasing volume needs.
With driver shortages and temperature-controlled capacity at a minimum, transportation itself is a critical element of any supply chain. With smaller on hand inventories needed, LTL (less-than-truckload) capabilities should be incorporated along with core logistics strategies. Providers like C.H. Robinson have large and well-developed networks for logistics services that can be utilized when needed.
Flexible yet connected supply chains are the future
Although supply chain connections are critical for success now, the connections made with logistics providers will become increasingly important for the future. Simply managing your supply chain isn't enough in today's environment. As the foodservice industry evolves for the ever-changing future, think of your supply chain as an evolving road map. Let us help you add flexibility to supply chains with expanded services and logistics options will help provide the adaptability needed to navigate change now and into the future.