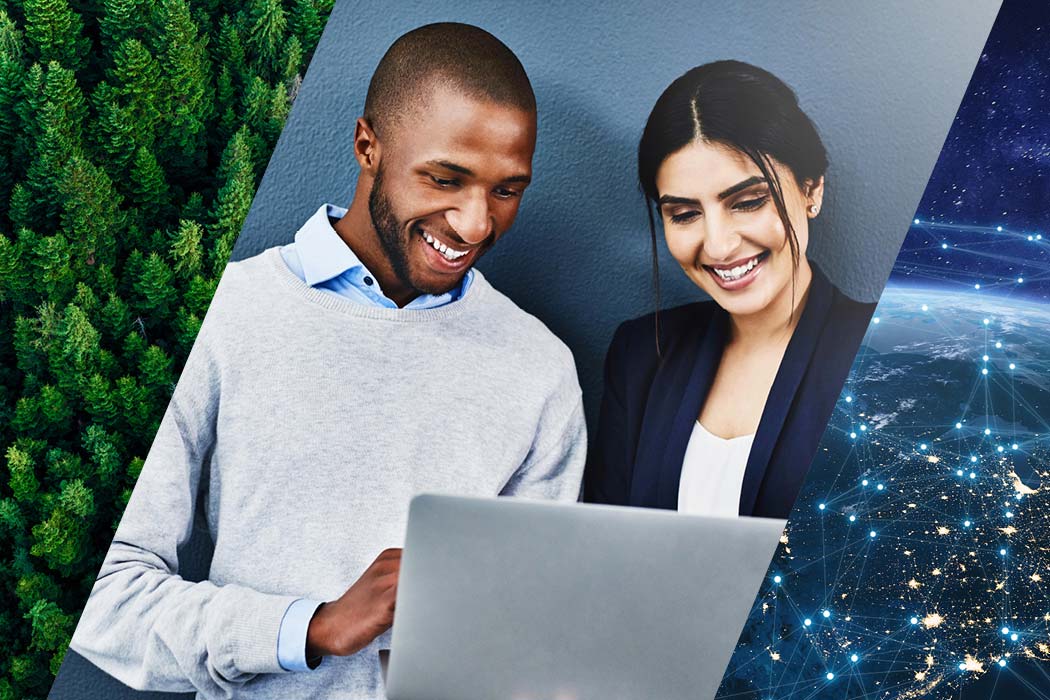 Today I am excited to announce the release of our 2020 Sustainability Report, which highlights the work we are doing on the environmental, social, and governance (ESG) topics that are most critical to our business and to our stakeholders. In a year that brought challenges across the globe, we are proud of the advancements we made and the role we play in creating a more sustainable future for our people, our customers, our contract carriers, and our communities.
When we think about sustainability at C.H. Robinson, it is with a goal of embedding resiliency and longevity into an organization, or a supply chain, to ensure it can withstand externalities like market fluctuations, changing consumer interests, and climate change impacts. When we look through the lens of sustainability, we are identifying areas for opportunity or creating efficiencies for our company, our stakeholders, and our planet.
We are firm believers in measuring so we can manage. It is with that in mind that C.H. Robinson releases our 2020 Sustainability Report, which provides critical data and increased transparency about our sustainability performance. As a technology company in the transportation logistics industry, we believe the power of data and innovation can solve the industry's most complex sustainability issues.
Each spring, we share information about our material ESG topics. As a century-old business, we know that addressing these topics will ensure we are a resilient company that will be around for another 116 years to come.
Driving Progress in a Difficult Year
At C.H. Robinson, we are proud of everything we accomplished for sustainability in 2020. Here are some of the highlights from our 2020 Sustainability Report.
Our EDGE values guided our response to COVID-19 as we migrated the majority of our workforce to working from home, increased pay for our warehouse workers, and provided safety kits to our employees. C.H. Robinson joined Minnesota's task force and leveraged our scale and expertise to help replenish supplies of personal protective equipment for local hospitals.
Diversity, equity, and inclusion have been a focus for C.H. Robinson for many years. After the murder of George Floyd, we re-asserted our commitment in these areas and worked to expand and accelerate our efforts. Some examples include signing the Parity Pledge to ensure diverse candidate slates for leadership roles, making philanthropic commitments to organizations supporting racial equity, and starting an internal supplier diversity program.
We announced the launch of our innovation incubator, Robinson Labs, and pioneered C.H. Robinson's new Emissions IQ™ tool.
We surveyed our customers and found that sustainability is their second highest concern after capacity. As an industry leader, we recognize our place as a change agent for progress and to help our customers reach their sustainability goals.
We continued to invest in our people – supporting their development and providing opportunities to make an impact every day with our customers, our carriers, and within our communities. This year, we expanded our employee benefits packages, further evolved our leadership development strategy, and added volunteer time off for employees to give back and engage with their communities.
Dive into our 2020 Sustainability Report and learn more about how we are working to create a sustainable future.