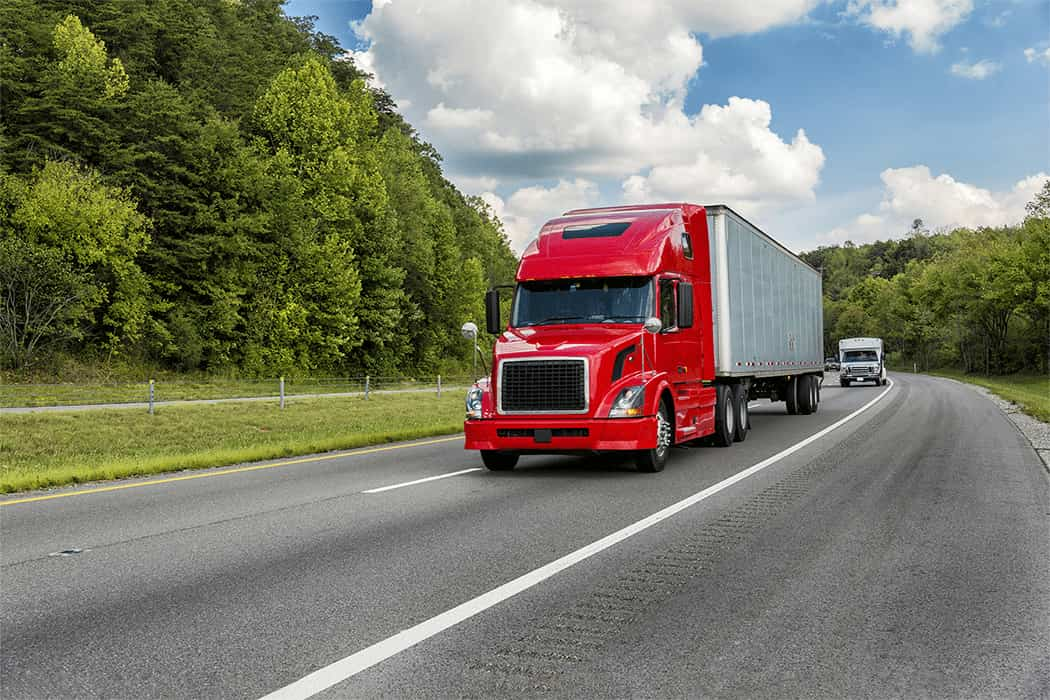 It's C.H. Robinson's mission to improve the world's supply chains. We've been doing it for decades now. But in a world ever more conscious of the imperative to reduce carbon emissions, helping customers move their freight more efficiently has taken on new urgency.
Our customers are tackling their carbon footprint from all angles, from their facilities to the source of their electricity. They're turning to us for help with an even more challenging sustainability goal: reducing greenhouse gases across their supply chains. With nearly 200,000 customers and contract carriers worldwide, we stand to make a significant impact on sustainability across the industry.
New technology and data we've launched are proving to be an accelerator of change. Now that companies can get an instant calculation of all their transportation emissions, a huge barrier is removed and the possibilities for reduction are revealed. We helped one of the largest outdoor retailers reduce their carbon output through mode conversion and purchase order aggregation, which eliminated 1,270 metric tons of emissions from their supply chain in one year – the equivalent of 3,000 barrels of oil.
Load and mode optimization, consolidation, and eliminating empty miles are some of the ways we make supply chains more efficient. As Chief Human Resources and E.S.G. Officer for C.H. Robinson, I'm proud to say that those services are also some of our most effective sustainability solutions.
For example, because C.H. Robinson's technology is built by and for supply chain experts, we can uncover that a customer's weekly freight from Los Angeles to Chicago is consistently seven different less-than-truckload (LTL) shipments from seven different vendors. To help the customer save money, reduce waste and achieve their sustainability goals, we can consolidate that onto one truck. That's six cross-country shipments and a lot of emissions eliminated. More efficient. More sustainable.
Our global suite of services also provides more options. For example, if that customer has bigger shipments that are less time-sensitive, one option would be switching from trucks to rail. On average, a ton of freight can move 470 miles by rail on a single gallon of gas. More efficient. More sustainable.
Just think about the carbon reduction that's possible in a major national retailer's supply chain. Let's say the retailer has hundreds of shipments going from Amsterdam to Barcelona every week, with trucks driving back empty to pick up their next load. Those are wasted miles.
Because of our global scope and scale, our supply chain experts can optimize that, too. While even the largest of retailers only has visibility into their own freight, C.H. Robinson has visibility into 19 million shipments annually. It's an enormous information advantage for our customers. Across our vast network of contract carriers, we can identify hundreds of trucks on similar schedules going from Barcelona to Amsterdam. Pairing up that freight can eliminate those empty miles and the associated carbon emissions. More efficient. More sustainable.
In my E.S.G. role at C.H. Robinson, I have the privilege of seeing how our expertise in solving the most complex supply chain problems is creating a more sustainable future for our customers, our industry and our planet. Let us help you achieve your sustainability goals.