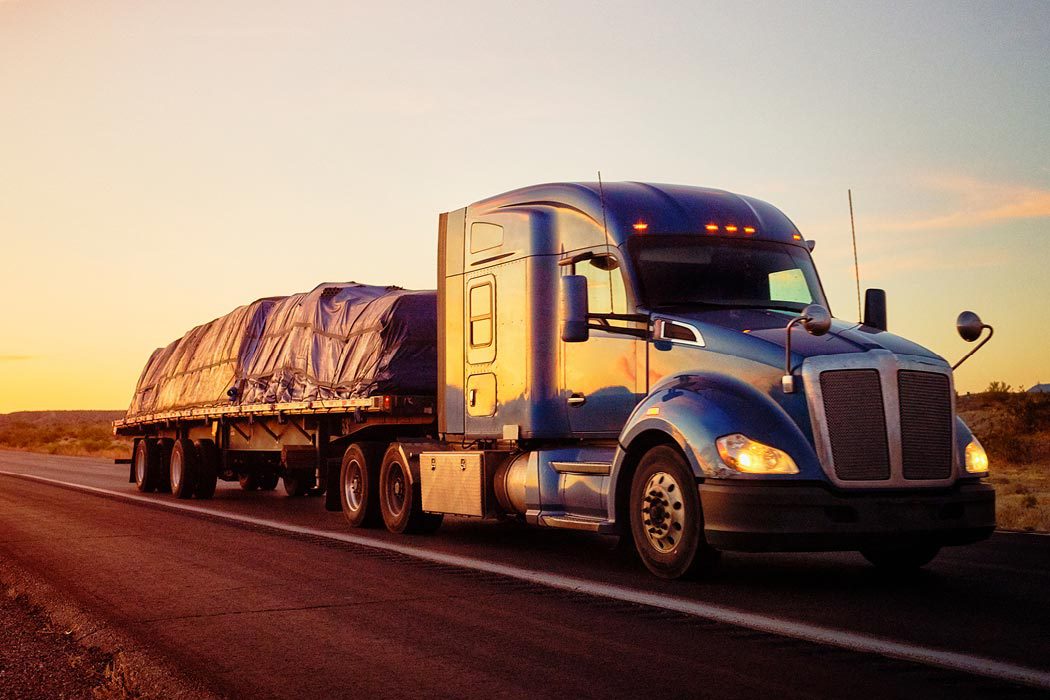 Flatbed shipping is an important contributor to the overall economy as several key industries leverage this solution for the movement of their critical freight. However, flatbed freight can be an often-overlooked element to the success of key industries, including:
Energy

– Oil, gas, and power generation (e.g., wind, solar, utilities)

Construction

– Building products for commercial and residential projects; retail markets; and federal, state, and local infrastructure projects leveraging steel, pre-cast, and material suppliers.

Manufacturing/Auto/Industrials

– Raw material and original equipment manufacturer (OEM) supplier networks, along with factory outputs tied to industrial equipment, automotive products, and consumer goods.
When it comes to flatbed shipping, each industry faces unique challenges in seasonality, regulation, competition, and scalability. And, accordingly, each industry procures and manages capacity differently to navigate these challenges and drive positive outcomes.
Despite these differences by industry, there are best practices in flatbed shipping that can help combat challenges and optimize processes for better open deck shipping performance.
3 best practices to improve flatbed shipping performance
1. Know the market and be prepared for anything
Historically, the open deck marketplace has had a clear bell curve representing annual activity—peak season in second and third quarter with shifts in demand before and after that time.
However, the past few years have shown inconsistent demand patterns caused by regulations, industry events, and shifting consumer buying patterns. These market factors create an unpredictable landscape with a great deal of volatility, as indicated in DAT's flatbed load-to-truck ratio chart. The chart shows the load to truck ratios for flatbed equipment from 2018 through 2020. Each line shows the number of shipments present for each piece of flatbed equipment.
These demand inconsistencies have a tremendous effect on the supply of flatbed equipment and can make allocating trailers to an industry or shipper increasingly complicated. Transportation providers must focus on creating efficient capacity networks, reducing empty miles, and hiring and retaining drivers. And shippers need to work with providers who understand how this volatility affects capacity availability, have access to vetted, reliable open deck capacity, and bring transportation strategy expertise to navigate through this change.
Best practice: Collaborate with a provider that offers industry expertise, robust capacity options for all types of open deck equipment, and knowledge of each industry's best practices. By doing so, you'll set your business up to successfully adapt to change, create strategies, and implement solutions.
2. Conduct procurement exercises regularly and often
Regular procurement bids are good for your business because it allows providers the ability to increase the number of flatbed shipments they accept and offer quality service, improving your overall cost savings and performance. As a shipper, it also allows you to build market credibility as being reliable and strategic. Your changing business goals and those of your carriers are also taken into consideration through regular procurement bids.
Beyond offering up to date rates for shippers, carriers often benefit from annual procurement exercises. From a carrier perspective, annual bids may prevent them from being locked into challenging situations for extended periods, and allows carriers to streamline planning and commitment of resources. Frequent pricing exercises allow carriers to align with desired lanes, price them accurately to current conditions, and facilitate awareness to market conditions throughout the quarter prior to any changes—up or down.
Best practice: At a minimum, conduct your flatbed procurement exercise annually. If you have highly seasonal freight (e.g., construction or project freight) conducting events multiple times a year based on market seasonality may yield even better results. Watch for dramatic market shifts and adjust your strategy as needed. You may want to consider an event in the spring or summer and again in late fall or early winter when rates and flatbed volumes typically shift.
3. Leverage a provider to enhance your supply chain technology
Working with a leading provider, like C.H. Robinson, can improve the flatbed shipping process, as well as dramatically impact visibility through enhanced supply chain technology. With C.H. Robinson's Navisphere® technology, not only do you gain end-to-end visibility, but also receive insights into your project cost allocations, mode optimization solutions, and pricing to better manage spot market decisions during supply and demand surges. Supply chain technology can also provide shippers with:
Business intelligence. Supply chain technology provides shippers with an information advantage through data analysis as well as intricate programs for inventory control, PO management, routing, and optimization solutions. Through a third party logistics (3PL) provider, this business intelligence information improves efficiencies, shipment visibility, and increases potential savings for shippers of all sizes.
Enhanced supply chain strategy. While many providers offer services to align capacity and freight within the spot market, procurement activity goes beyond that. The right provider will work to provide supply chain technology to strengthen your open deck strategy, improve efficiencies, and align key performance indicators (KPIs).
Risk assessment. Another benefit of a provider is that they allow you to obtain the most recent information available through active carrier monitoring (e.g., scorecarding, insurance assessments, and authority reviews) to actively mitigate risk and confirm all parties are on the same page.
Best practice: Leverage both data and technology to create a detailed approach and custom, flexible solution. Through leading technology, you can increase visibility to freight while developing consistency across all modes of transportation. Look for a 3PL with technology capable of developing route guide strategies and creating dedicated and committed capacity programs, while managing the open deck spot market. In addition to bringing technology to your business, your 3PL can also improve your supply chain strategy by having the ability to execute on account specific products that offer you greater flexibility through access to capacity, such as hot shot capacity, power+ programs, flatbed LTL, and drop trailer.
Final thoughts on improving your flatbed shipping performance
Taking these steps helps create a strong, resilient—yet flexible—flatbed shipping strategy that helps you:
Collaborate with a provider to ensure surge and planned flatbed freight is covered as the market changes.
Review your open deck procurement process and determine if your current cadence provides optimal cost savings.
Improve flatbed shipping performance by leveraging supply chain technology in collaboration with transportation experts who understand the nuances of flatbed shipping.
C.H. Robinson offers tailored, market-leading solutions that can help you navigate the flatbed marketplace, improve efficiencies, and enhance your performance in an ever-changing transportation landscape.