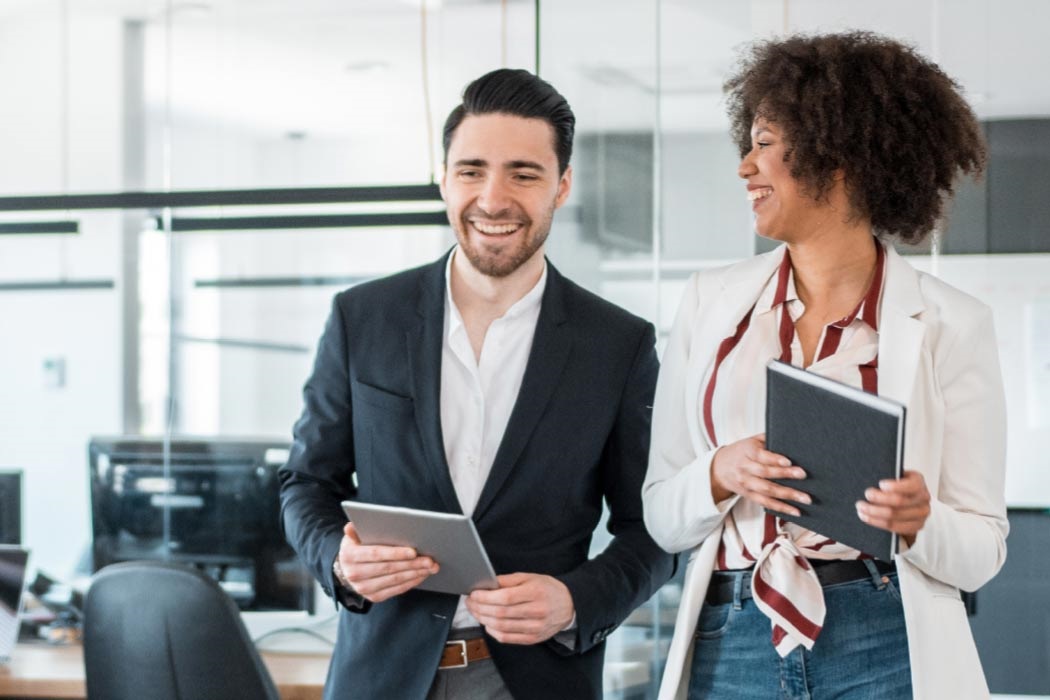 Prior to the pandemic, supply chains were already growing in complexity due to increased globalization, data sources, and customer demands. Disruptions from COVID-19 accelerated these challenges, requiring supply chains to be more agile and resilient than ever—something that isn't possible if don't have the right technology and talent in place.
In this dynamic environment of frequent disruptions, spikes in demand, and tight capacity, the ability to quickly scale your talent and technology is a significant competitive advantage.
If they weren't already aware, your company's leaders now clearly understand how critical the logistics and supply chain operations are to the bottom line and success of the organization. Supply chains operations are getting new attention and investment opportunities, especially those related to digital enhancements that improve real-time visibility and insights.
The good news is that there's no shortage of technology solutions available today. Unfortunately, the same can't be said about the availability of supply chain talent—the essential resource needed to maximize the benefits of technology, like a global transportation management system (TMS).
Combining technology and talent with Managed TMS
The shortage of supply chain talent is one the most pressing challenges facing the industry, and it's becoming increasingly difficult for companies to find and retain these in-demand professionals. According to Gartner research, most chief supply chain officers (CSCOs) view access to top-tier talent as a bigger barrier to innovation than access to capital*, and only 27% of these leaders believe that they have the talent needed to meet current supply chain performance requirements**.
This is why a managed services model is so effective when it comes to a TMS. It offers global TMS technology and third party expertise, all in one package. This way, the return on your TMS investment is driven by the seasoned transportation experts who possess the technical knowledge to accommodate strategic and tactical changes to your network.
Our Managed TMS® model provides dedicated TMS and logistics experts, located in global Control Tower® offices around the world, who become an extension of your team and act as a strategic advisor focused on your goals and priorities. Depending on your specific needs, we can provide onsite resources to work directly alongside your team everyday—deeply understanding your company culture, processes, and people.
Plus, recruiting is only part of the talent challenge. You need an ongoing commitment to keep your staff well-trained on technology that is constantly evolving. And, if they leave, you must replace them and start the cycle all over again. When you choose a TMS provider that offers managed services, you can rely on them for the people-plus-technology approach, so you have a consistent cache of expertise available.
As a result, you tap into the technical and strategic knowledge required to unlock the true potential of the TMS. You can remain focused on impactful strategic work, without having to dedicate resources to finding scarce talent.
Drive the results that matter to your business
While supply chains have undergone a digital transformation, people are still and will always be an important part of your strategy. Technology alone cannot be relied upon to drive resiliency and agility for your supply chain. Instead, look for a TMS provider that incorporates highly trained people and proven processes. That's knowledge—and power—that can help you gain the competitive edge you're looking for.
Visit chrobinson.com to learn how you can achieve an optimized supply chain with a global TMS and the expertise of TMS power users.
*Gartner, Supply Chain Brief: U.S. Review of Supply Chains Magnifies Massive Talent Shortage, Koray Kose, Dana Stiffler, John Johnson, Simon Jacobson, 18 May 2021
**Gartner, 2019 Digital Talent Gap Survey