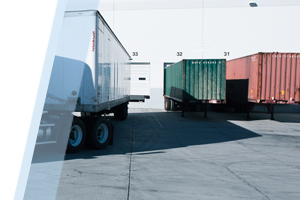 You probably don't mean to make your LTL carriers' life more difficult. But did you know that certain characteristics of your LTL freight definitely impact the LTL rates that carriers are charging you – for better or worse? Make your freight more desirable to the carrier, and you can gain leverage for controlling your own costs.
LTL carriers have algorithms for operating ratios, allocating their costs and subsequently pricing their LTL rates to you. The factors included in this operating ratio might look something like this:
Operating Costs (wages and benefits, operational supplies, purchased transportation, depreciation, taxes, insurance, claims, etc.)
Divided by customer revenue
Times 100
An operating ratio of 100 is breakeven for the carrier. Anything under 100 represents a profitable customer; anything over 100 means a loss.
Each customer impacts the carrier's operations differently, based on what they require. When a customer's LTL processes result in inefficiencies for the carrier, their profitability evaporates. Conversely, the more you do to reduce inefficiencies and help the carrier stay profitable with your business, the more potential exists to achieve greater LTL rate stability and experience cost reductions. When a customer's LTL freight becomes more predictable and consistent, carriers may be more apt to provide them the rates, service, and capacity needed over those of other customers.
Just the concept of ease of doing business can make certain shippers more attractive than others to carriers. Does the shipper do their best to load quickly? Does the shipper have stringent pickup or delivery requirements? The more stipulations attached to the freight, the less desirable your freight becomes, and the higher your LTL rates become. By making carriers' lives easier, your freight not only becomes more attractive to move, but your rates lower.
Let's look at ways to make your LTL freight more appealing to carriers and, thus, keep your LTL rates low.
How to Make Your LTL Freight More Attractive to Carriers
Follow these seven strategies to make moving your LTL freight an attractive option for carriers:
Have multiple bills (or shipments) ready per pickup and delivery. The carrier has fixed costs when stopping for your shipments, whether there is one shipment ready for pickup or fifteen shipments ready at the same time. With multiple bills, the carrier can spread their fixed costs over more shipments, increasing their efficiency. As an example, instead of shipping one shipment five days a week, can you ship five shipments once a week?
Palletize your freight for ease of handling. Loading and unloading is faster for palletized LTL freight than for loose pieces, helping to drive costs out of the carrier's operations. Easy to handle top freight can also be used to maximize trailer space and increase carrier efficiency. Collaborate with your carriers to understand the unique characteristics of your freight for ease of handling and be the type of customer they want to continue to work with.
Secure freight to avoid mess & damage. When shippers don't secure LTL freight properly before the truck leaves, it can become loose while the vehicle is moving. Subsequently, it can damage the carrier's equipment, resulting in costly repairs or damage other customers' freight, resulting in increased claims. Also, stack pallets at a reasonable height; the higher pallets are stacked, the more likely they'll fall, damaging the product and other products around it.
Utilize drop trailers. LTL carriers typically have enough equipment to make drop trailers available. You load on your timeframe and call for a pickup. For the LTL carrier, there's no waiting to pick up and go. If you're a high-volume shipper or can fill a full trailer on an average day, drop trailers may be a good option.
Favor warehouse or distribution center delivery. If you're delivering anything outside of a normal Monday through Friday 9-5 schedule, it's going to add additional costs for the carrier. Similarly, if the carrier has a non-dock delivery—such as residential— they must deal with limited access issues, which can slow deliveries and transit times.
Adopt EDI technology. Transmitting data electronically can save time and increase efficiencies by taking away manual processes for the carrier. EDI provides a consistent data interchange between carrier and shipper and reduces the amount of administration or overhead needed to serve their customers.
Pre-PRO label shipments. Customers that pre-label their multiple-lot LTL shipments with PRO labels before carrier pickup can help speed up the loading process.
Final Thoughts
Anything you do to reduce your carrier's costs provides leverage for the next round of rate negotiations. While you may not always experience reduced costs as a result of the efficiencies gained, you may see increased rate stability and less drastic swings in prices. And when capacity tightens, you're higher on the list of the people they want to serve.
Learn more information about how to optimize your freight to receive the most favorable LTL rates from carriers.