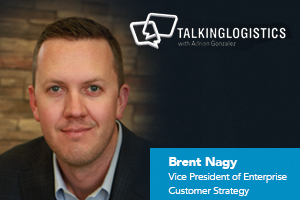 Why Strong Relationships are Vital in the Supply Chain and Logistics Industry | Transportfolio
Relationships: you spend a lot of time building and tending to them in your personal life, and they are just as important—and take just as much effort—in your professional life. And, although relationships with your family and friends may vastly differ from those you have with your colleagues and across your network, I think it's safe to say that professional relationships matter. After all, they are the driving force behind what makes us want to collaborate, share trust, and create solutions together.

I've been fortunate to work in the supply chain and logistics industry for over 10 years. And while there are many aspects that I enjoy about my career, the relationships I have built are definitely what I value the most. This industry has a plethora of good people in it—individuals who are excited to share their knowledge and make connections with others so that we thrive as an industry. Who wouldn't love to work in an industry that is like that?
On a recent Talking Logistics episode, Adrian Gonzalez and I discussed why relationships matter in the supply chain and logistics industry. Here are a few of the key points we hit on.
The importance of internal alignment
Strengthening the relationships that are outside of your four walls
How to build trust
If you would like to see the episode in its entirety, you can view it here.
Strong relationships are important—especially in our industry. At C.H. Robinson, our goal is to add value to our customers' businesses by fostering collaborative relationships and being an extension of their teams. All so that, together, we can drive logistics forward and connect the world. If your C.H. Robinson representative has gone above and beyond for you and your business, we'd be thrilled to have your vote in the Inbound Logistics® Top 3PL Excellence Awards.