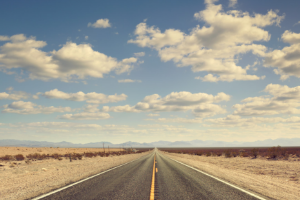 On March 27, U.S. Customs and Border Protection issued a notice detailing the re-assignment of over 750 officers from various ports of entry along the U.S.-Mexico border to help process people crossing the border. This past weekend, rhetoric increased significantly regarding the potential of closing the border completely. While this threat is not new, it certainly feels different this time around, and specifically raises questions for those involved in regular cross border freight movements. With the news that Secretary Nielsen is cutting short a trip to Europe, what can supply chain professionals anticipate regarding cross-border operations?
Fluid announcements
We have seen over the course of this administration that policy is often refined and revised from the first announcement or tweet to the final policy implementation. It is clear that the White House has received tremendous feedback from businesses regarding the impacts of border delays and closures across the country. It appears that some type of new policy is being seriously considered at the border, but as of today the final details are still to be determined.
Scenario planning
While we may not know if and how policy may change and impact freight for a few days or weeks, we can scenario plan for a reasonable number of outcomes. Some of those may be:
A temporary total closure that aims to extract policy goals much like the government shutdown in January
A partial closure at the border based on type of vehicle, product, or mode
A partial closure at the border based on port of entry or days of the week to reassign more resources to processing people
Continued uncertainty as policy making is delayed
Supply chain strategies
In addition, supply chain professionals can consider the following strategies to mitigate U.S.-Mexico border delays in an uncertain atmosphere:
Look for opportunities to convert modes of services
With possible closures effecting ports of entry along the U.S. southern border, additional planning will be needed. Work with your account managers and transportation service providers to review time critical and urgent freight shipments. Access a broad network of transportation modes to mitigate against the risk of closures by leveraging air and rail services to make sure your freight keeps moving.
Utilize warehouses and secured carrier yards as drop points
Should your freight get stuck at the border due to the closure, make sure your transportation service provider has secure trailer yards and warehouses to temporarily store your shipment. If the freight can be delayed prior to dispatch, consider holding the shipment at your facility to diminish unplanned demurrages and delay in transit.
Get your customs documents in order
Work with both your U.S. and Mexican customs broker to pre-validate all customs documents prior to dispatching your shipment. Additional delays can be avoided once the ports of entry open by making sure all paperwork is correct and ready to be transmitted immediately to customs. This includes verifying all commercial invoices, certificates of origins, POAs, Bills of Lading, and special import/export permits.
Actively communicate with your procurement team
Make sure that all internal team members and external customers understand the current volatility and are validating purchase orders before being shipped to or from the border. Should port of entries close, and commercial traffic disrupted, freight arriving to the border without prior preparation could experience significant clearance delays.
Resources to monitor the situation
C.H. Robinson will be issuing a client advisory daily on the U.S.-Mexico border situation with both on the ground updates regarding port delays and operational impacts, as well as policy updates from Washington, D.C.