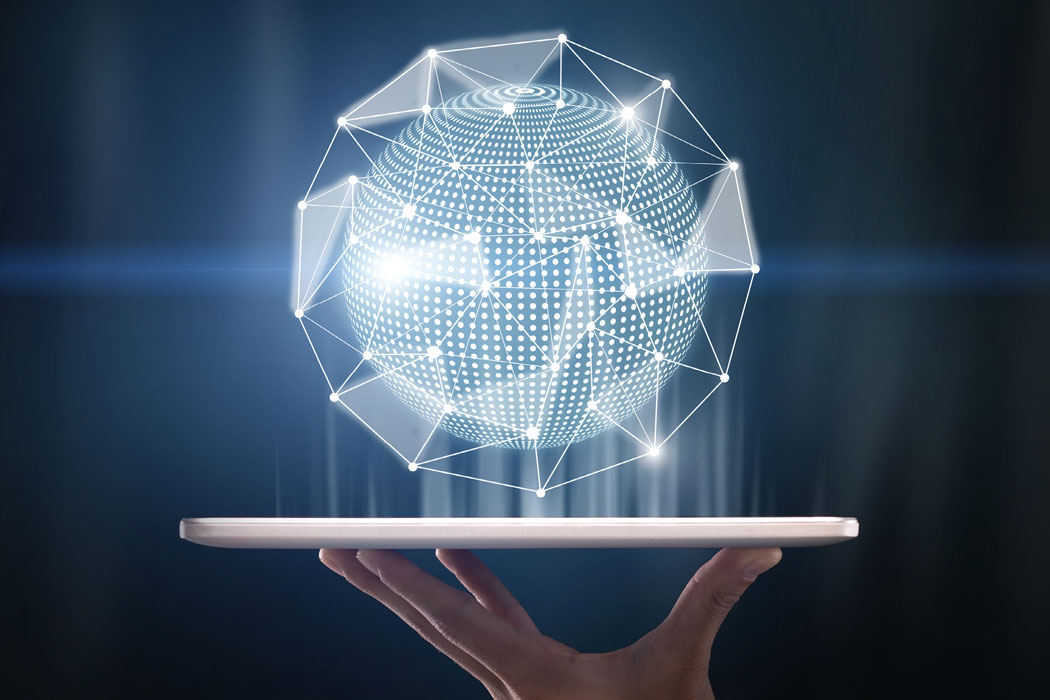 A TMS, or transportation management system, is a digital platform that streamlines shipping processes by providing visibility into all transportation activities on one online interface. A TMS automates processes a shipper currently has in place. It also provides insights into new ways that the shipper can save time and money on future shipments. Such insights include transportation planning and execution, business intelligence, freight payment, and disaster recovery. 
In this post, we'll look at the major functions of a TMS, the benefits of these systems, the challenges companies face when they lack a TMS, and the factors to consider when choosing a TMS for your business.
The Major Functions of a Transportation Management System
TMS systems work with all types of freight: inbound, outbound, customer pickup, international, ocean, air, full truckload, less than truckload (LTL), rail, barge, parcel, flatbed, specialized equipment, and intermodal. A sophisticated transportation management system has numerous capabilities that can help shippers and carriers. Let's take a look at the major utilities of a TMS:
Optimization
A TMS can consolidate your orders to optimize routing and scheduling, using constraint parameters like site or carrier capacity. Using the optimization functionality, you can manage complex, multi-leg shipments, as well as LTL and less-than container load (LCL) shipments, in one system.
Rate Management
A rating engine is a foundational layer within a TMS. It enables you to store your contract carrier pricing and enables cost based optimization. It also facilitates a more efficient freight payment process by assigning your contracted rates at the time you book with the carrier.
Freight Tendering
This process enables you to automate the way you distribute freight to your contracted carriers. Freight tendering is supported by logic rules, which can include parameters such as cost, award rank, or lane percent allocation. Automated freight tendering with your route guide simplifies communication with your carrier partners across your enterprise.
Bidding
Carriers can use a TMS to virtually bid, shipment by shipment. The system makes the bidding process simple and timely.
Dock Scheduling and Yard Management
TMS technology can help you optimize dock configuration, reducing congestion and extra charges. A transportation management system also provides visibility into available shipping vessels like trailers and containers. Scorecards and route information can also be updated through a TMS.
Tracking and Tracing
A TMS tracks and traces all shipments throughout their journeys so you know where your goods are and can handle exceptions that occur in real time.
Analytics and Reporting
Users of this system can receive instant responses to questions and obtain cost and service insights. This information is readily available at the business unit, shipment, and SKU levels. The analytics and reports gives shippers visibility into their operations and spend. This opens the door for improvements to be made.
Payment
It gives visibility into carrier payment processing and provides shippers customized, virtual payment options. Shippers can immediately approve or reject accessorials, rather than wait for invoices to be transmitted. You can even use the system to automate payments, which streamlines the invoicing and billing processes.
Benefits of TMS
There are many moving parts to the shipping process (literally and figuratively). Transportation management systems oversee all of them to benefit its users. However, there are also other ways in which a TMS improves business models.
Customer Service
Reporting and analytics capabilities give businesses visibility into which specific aspects of their supply chains are having which affects. For example, a TMS can show that selecting one carrier resulted in delayed deliveries and increased customer complaints, while using another carrier produced no delivery problems. You can use this knowledge to choose the optimal carrier, and to see where issues appear in the supply chain so you can address them. That enables you to provide better service to customers.
Efficiency
A TMS reduces time by supplying digital tools that simplify the freight management process. When less time and resources are needed to manage freight, shippers can focus on other aspects of their businesses. This is especially helpful when it comes to exception management. As special circumstances arise, you can devote full attention to getting the business back on track. Without a TMS, it is difficult to identify exceptions, let alone delegate resources to manage them in a timely fashion. 
And because a TMS also reduces errors in the shipping process, you save time that would otherwise have been spent handling logistical issues.
New Ideas
A TMS makes it possible to look at the entire shipping process and find places where improvements could be made.
Save Money
Through all of its capabilities, a TMS reduces the amount a business needs to spend on shipping and shipping logistics. By increasing efficiency, providing optimization ideas, improving carrier compliance, showing greater process visibility, organizing consolidation efforts, reporting on analytical data, and streamlining bidding and payments, a TMS works to reduce spend.
Challenges Faced Without TMS
The shipping industry is incredibly complex and has many, constantly moving parts. Without a transportation management system, it can be near impossible for businesses to function optimally. Below we describe three specific areas that can be challenging without the right system in place.
Organization
Keeping multiple shipments organized requires a lot of time and a lot of employee effort. Details can slip through the cracks, sometimes with major, costly consequences. 
With a TMS, shippers can keep all their data organized and easily accessible. The centralized location helps shippers avoid wasting time and resources, as well as making mistakes.
Tracking Shipments
Because shippers use multiple carriers to transport their large supply of goods, it's not uncommon to have many different shipments in transit across the world at the same time. Tracking all this freight can be challenging and time consuming if it has to be done manually. 
 A TMS allows shippers to track freight and provides alerts when a shipment needs attention. A TMS can warn shippers when delays are imminent so they can plan accordingly. 
Gathering Insights
It takes industry knowledge and data for shippers and carriers to receive or provide optimal service. Without help, reports on this information and analysis have to be generated by hand—a process that is incredibly time consuming and prone to errors. 
 With a TMS, reporting and analysis are done digitally. This information gives businesses the insights they need to choose or provide the best shipping services possible. 
What to Consider When Choosing a TMS
Choosing the right TMS provider for your business is essential to lasting success. Here we lay out three key questions to pay attention to when evaluating which transportation management system is right for you. 
Does this TMS Technology Fit My Needs?
You will have specific challenges you want a TMS to address. Selecting a provider that has the capabilities your business needs is vital. Evaluate their technology, how it works, and what solutions it provides so that you know if the technology will be able to address what you want it to. 
What is Implementation Like?
When selecting a TMS, ask what the implementation process is like. Who handles implementation? How long does it take? Are there educational resources available for your employees? How soon until it starts showing ROI? By asking these types of questions, you will get a good idea of what to expect from implementation. 
Does the TMS Provider Have a Record of Success?
A TMS provider with proven success is more likely to be helpful to your business than a company with a spotty track record. Ask for references to get a sense of what your experience will be like.
Final Thoughts
With a wide range of capabilities, a transportation management system can help companies of all specialties and sizes optimize their supply chains and shipping logistics. The shipping industry is complex, and a TMS is a valuable solution you can use to gain visibility and simplify shipping operations. Many companies have used a TMS to provide great service and keep operational costs down, improving the bottom line. In fact, one billion-dollar manufacturing company found six-figure savings each month after they implemented a TMS.
Still have questions about how a transportation management system can work in your business? Connect with a TMS expert to learn more about our solutions.