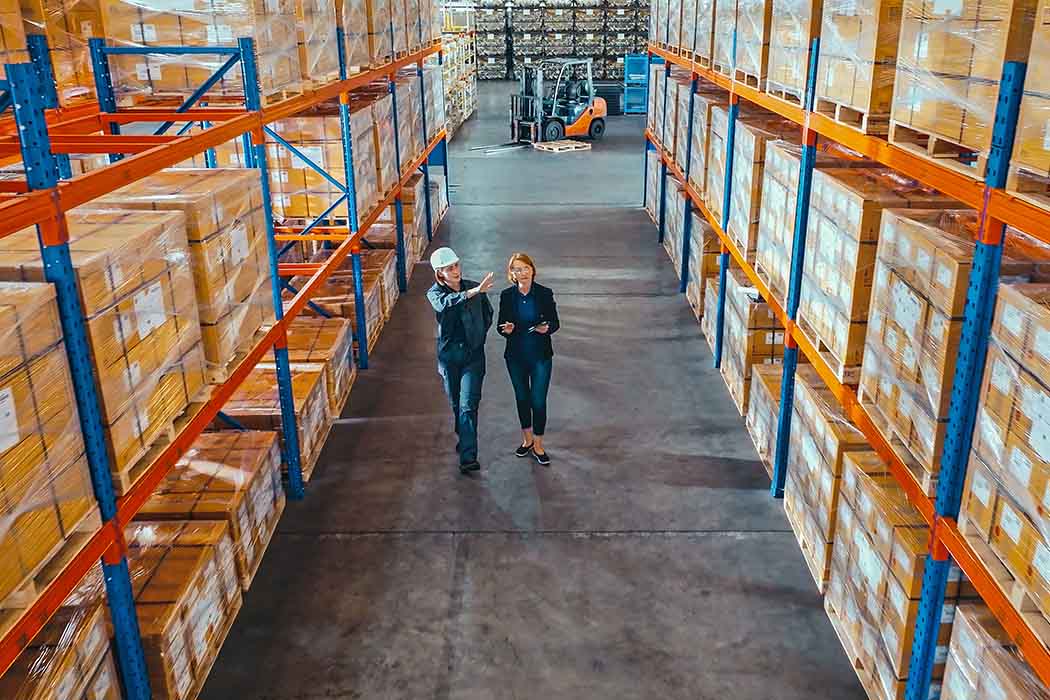 Traditionally, warehousing has been solely about moving and storing goods. However, recent years have demanded that warehousing become a more dynamic and all-encompassing process. Customers expect to receive goods more quickly, even as the market becomes more challenging for shippers to navigate. This means shippers must seek ways to optimize operations to streamline their supply chain and reduce costs.
Increasing efficiency in warehousing
To allow a business to scale, one important factor is the ability to manage performance in a difficult market. External factors will always hold potential threats, but the ability to manage an overcapacity warehouse can give your business an edge. To accomplish this:
Your business must actively search for customized and specialized solutions to your warehousing needs.
The solutions you seek must combine cost-efficiencies with continuous improvement to ensure that your goals are met on time and on budget.
And finally, they must meet compliance needs for goods stored.
The state of warehousing: Capacity shortages, pricing increases
The current lay of the land in Oceania shows that warehousing is at capacity. Warehouses are full due to over purchasing for Chinese New Year (CNY), in response to COVID, and in preparation for the end of year (EOY). Pockets of space are sporadically opening, but considerable amounts are difficult to come by. Open space is typically filled immediately.
Cold storage and chiller, in particular, continue to have no space available in Oceania, driving warehouse pricing up $7 (AUD) per pallet for standard and as much as +$15 (AUD) frozen (Sydney). Because the constraints of the market govern price, the situation could get worse before it gets better.
Future warehouse space: a shift in the market?
Currently, there is no predicted change in warehouse availability or pricing for at least the next six months. Market relief will likely come in the form of new builds, rather than the loosening of existing space constraints. The real estate market in Oceania has an estimated 400,000 square meters (SQM) of existing warehouse space, and C.H. Robinson has secured about 120,000 SQM of this available space.
This will encourage businesses to look at warehousing modelling to determine whether they may have over purchased because of CNY, COVID, or EOY. Ultimately though, the market will dry, and with that inevitable swing, cost storage per pallet will be reduced. Additionally, once new builds begin to become available, we predict a reduction in warehouse costs will follow.
Customized and specialized warehousing solutions
At C.H. Robinson, we find the warehouse that suits each customer's needs and operational requirements. With your business in mind, we provide solutions that will fulfill:
Location requirements
Product types
Compliance requirements
Storage requirements
Order volumes
Picking methods
Equipment requirements
You can take control of your warehousing needs according to market demands with flexible storage solutions, consolidation, pick and pack, and cross-dock options. You can also mitigate potential operational excellence delays with clear warehouse KPIs covering time, cost, and performance. With a continuous improvement method in place, our specialists will measure and identify warehouse performance opportunities. That's warehousing with intelligence!
If you're interested in diving deeper into the available warehousing and contract logistics optimization strategies that would work best for your company, we're here to help.
Bio
Mathew Williams
Manager, Product – Warehousing, C.H. Robinson
With more than 30 years of industry experience, Mathew has built and managed some of the largest 3PL warehouse facilities in Australia. He is also an entrepreneur, having owned and managed multiple successful businesses. As a regional warehousing product manager, he manages 1.6 million SQM of available space across Oceania with a powerhouse team of dedicated logistics specialists covering implementation, operations, and continuous improvement.
Mathew started his journey in contract logistics earning his Master's Degree in Logistics at Murdoch University in Western Australia while managing a logistics site at 18 years of age. From there, he supported a start-up business, growing it within a five-year period to establish four warehouses with full pick and pack capabilities, serving approximately 50,000 pallets. He then moved into Dangerous Goods (DG) and distribution and to diversify his skillset and hone his experience in DG and compliance.
Mathew relocated to Melbourne to work as a general manager for a transport business with 460 trucks, quickly realizing his passion lied within logistics and warehousing, rather than just transport. He started his own business, operating with seven warehouses and distribution services, servicing online to full bulk storage.
This depth and breadth of experience makes Mathew a passionate product leader who always has the end user at the forefront. He enjoys building solutions that supports the customer by listening to the needs and wants of the business. He ardently believes that with the right people and the right execution, finding the right solutions can be simple.