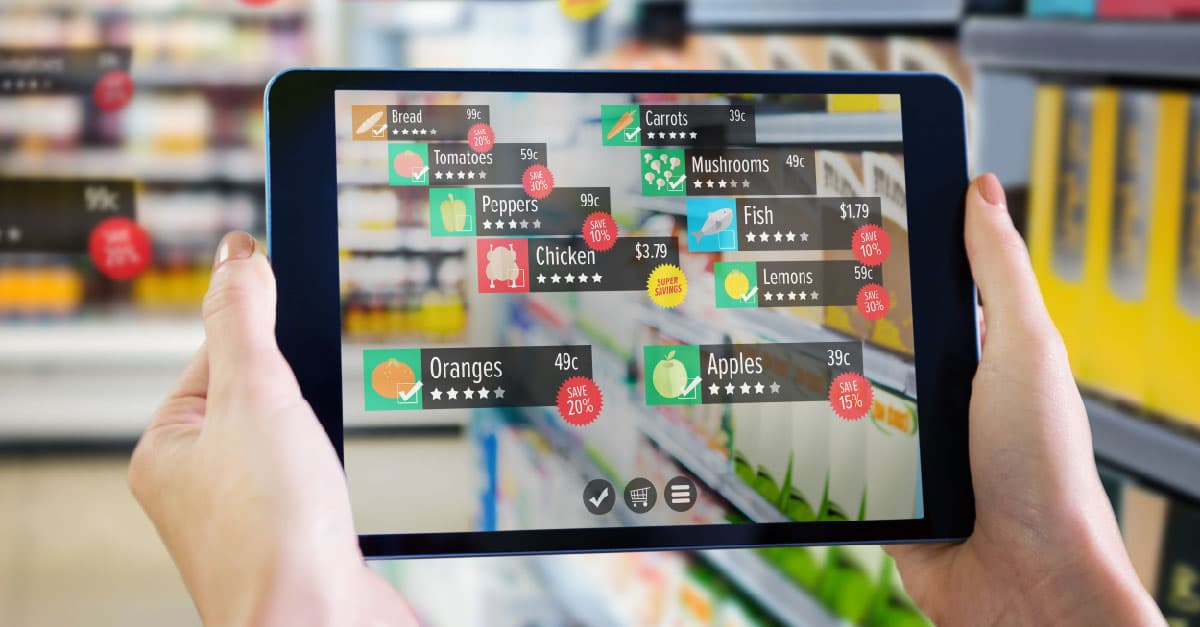 Retailers are constantly facing change. From the rise of e-commerce to the disruption of the pandemic to changing consumer habits, it's an industry constantly called to learn and adapt to changing market dynamics.
C.H. Robinson's business in retail, alongside food and beverage, is one of the largest of any transportation provider in the industry. With that kind of visibility into the entire network of supply chains, we get a front seat view of the themes that are shaping these key industries.
That's why we recently hosted a Food and Beverage Supply Chain Leaders Summit to bring together many of our 7,500+ retail customers and leading food and beverage companies for a day of strategy conversations, collaboration, and discussions around the intersection of both sectors.
Here are three key trends that emerged in our group discussions as areas that are top of mind for retail and food and beverage supply chain decision makers heading into 2024.
Data Accuracy = Success

Good data leads to smarter individuals and more efficient and effective teams. As we heard at the event, many leading retailers and food manufacturers see the need for constant monitoring and quick and reliable data to uncover industry trends, inventory, warehouse space, economic disruptions, etc., which all help inform purchasing decisions. Accessible, real-time data allows retailers to shift inventory and stay competitive through profitable and timely delivery.

Inventory planning continues to be impacted by factors such as consumer and market demand and volatility. If retailers can't plan inventory effectively or don't have the data to adjust to market fluctuations, their forecasts will not be reliable and accurate. Good data is a key input to driving success.

Attendees at the Summit shared how forecasting is a key component to moving away from a "keeping the wheels on the bus" mentality, and shifting to a mentality of using data to predict trends down the road - such as what consumers will want, how they are spending, inflation's impact on buying patterns, etc. This shift will allow all involved in the retail supply chain to be ahead of the curve and anticipate demand to keep shelves stocked appropriately.

In the near term, unstructured data will continue to be increasingly important for retail supply chains. Deciphering data from many different sources, such as email, phone calls, chatbots, etc., and then structuring it into one comprehensive source will be a competitive advantage.

Many retailers and shippers use C.H. Robinson's Market Insights Report to better understand trends across the industry.

Improve Efficiency with Artificial Intelligence (AI) & Technology

AI is making waves across all industries. While the retail and food and beverage industries are early in the adoption of AI, investments are expected to significantly drive productivity gains in the near future. AI investment can take a toll on corporate earnings, but most attendees felt that the endgame has the potential to be a key driver of global economic growth for decades.

In fact, many stated that they are optimistic that generative AI has similar potential to the invention of the personal computer and internet, which drove productivity gains for decades.

Other technology advancements, such as automation, will become increasingly important, especially around faster price discovery. Summit participants discussed how cost volatility is the new normal, and increased volatility in the truckload cycle is here to stay. Using tech to automate processes will help reduce costs across their full supply chain.

Establishing Sustainability Practices

It's hard to talk about supply chain trends without talking about sustainability. According to a 2022 IBV consumer study, some consumers will pay up to 70% more for products branded as sustainable.

During the Summit, four key points emerged when it comes to sustainability, including:
Partner and Innovate:Perhaps one of the most important themes that emerged in discussions around sustainability is the need for collaboration across the industry, and that coming together to create a more sustainable future is imperative. Companies need to identify opportunities for partnerships to test new solutions and advance industry innovations.
Measure and Report: Across the board companies struggle with how best to report sustainability claims. Companies should look to map global Scope 3 emissions from transportation, track progress over time and identify opportunities for reduction. One takeaway was that achieving a Global Logistics Emissions Council (GLEC) accreditation can help increase the validity and credibility to stakeholders.
Optimize and Drive Efficiencies: A few ways to do this is by taking action to reduce emissions through modal shifts, reduce empty miles, consolidate, and optimize routes and networks.
Employ Green Solutions: Summit attendees agree that more environmental solutions will continue to grow in importance. We are seeing companies introduce pilot programs for EVs and alternative fuel options for road, ocean and air.
Whether it's the pressure to report, reduce or measure emissions, a clear takeaway from the event is that these industries need a trusted partner. At C.H. Robinson, we understand the need for collaboration. We work with many industry participants, including customers, carriers, infrastructure providers – even competitors - to continuously work to provide more transparency into sustainability efforts. Through our dedicated environmental, social and governance (ESG) workflow, it is our goal to offer the greatest potential to create shareholder value and deliver sustainable impact across the full industry.
This event had a lot of great discussions and lively conversations. Thanks to everyone that attended for your collaboration and insight - and we look forward to continuing to build on these learnings at future events.
Are you ready for greater retail savings, reliability, and visibility? Get in touch today.