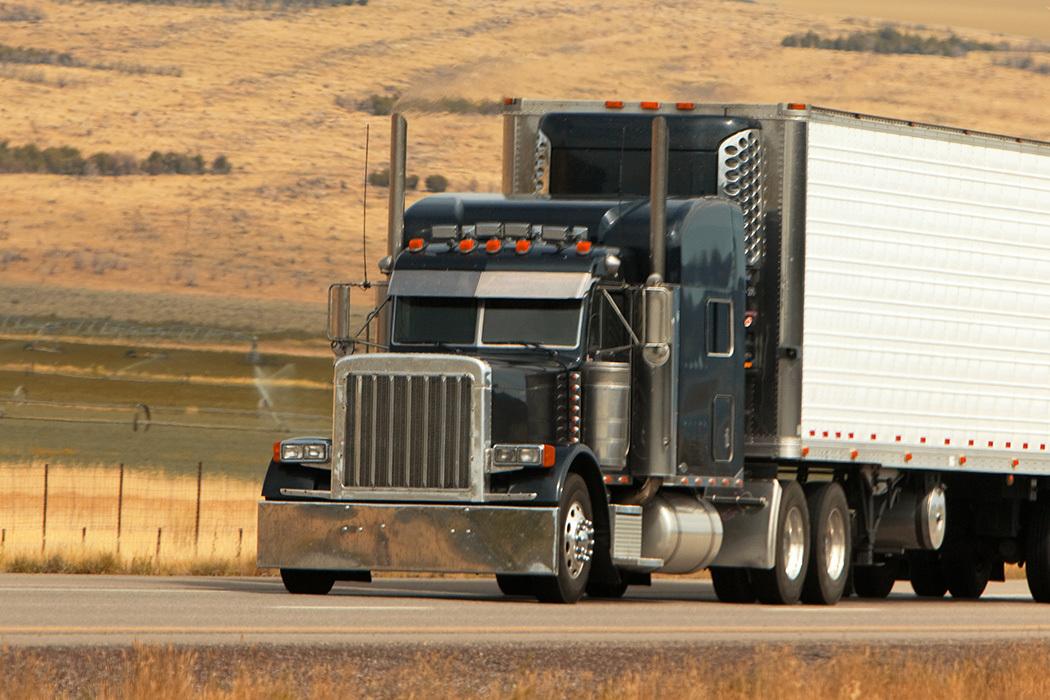 This year's produce season is felt after a series of events impacting transportation. The power outages in Texas, the inclement weather in the Midwest, and the Ever Given ship at the Suez Canal, all of these contribute to a tight transportation market. What's more, is that these are likely not the last of the events to disrupt transportation. Here's what you should know about the market conditions specific to temperature controlled transportation and produce regions that outline specific actions to take in order to have a successful produce season and beyond.
How consumers continue to impact the temperature controlled supply chain
Due to the pandemic, we have seen a shift in consumer buying habits, particularly when it comes to shopping ecommerce. Online food sales are up 300% since the beginning of COVID-19. Among those online sales, online grocery purchases were 10% of all spend pre-COVID-19. In March and April of 2020, the digital share was at 30% according to IRI. Lastly, we know this trend will continue, with 7 out of 10 consumers saying they will "stay online" with their grocery purchases, all this based on IRI data. At the same time, restaurants are starting to reopen. This includes both sit-down restaurants as well as quick service restaurants. Meanwhile, grocery will continue to lead and have ready-to-eat meals, serving as in-house restaurants. In fact, The National Retail Federation forecasts annual retail sales will grow between 6.5% and 8.2% in 2021. This means a sustained pressure on retail and those providing product and supply chain logistics to retail.
What 2021's produce season means for transportation
Historically, produce season is an event that impacts not only refrigerated markets, but all modes in and out of produce regions. In a standard transportation market year, we can plan for increased market stress as commodities follow the sun. Unique to 2021, we are also accounting for additional factors that could have an impact in our capacity planning. Overlapping disruptions in an already volatile temperature controlled market is projected to create an increase in demand while supply increase will lag.
In a standard transportation market year, as mentioned before, we can plan for increased market stress as fresh fruits and vegetables come into season as they follow the sun, meaning we start in the south, and move further north as more commodities are ripe and ready for consumption. However, in 2021, the cold snap we experienced earlier in the year created a delay for the first fruits and vegetables. This delay creates an increased demand in a shorter timeframe. In addition, load-to-truck ratios in Florida are significantly higher this year than they have been since 2016, the last significantly tight transportation market.
Is the produce season the only event I need to worry about for temperature controlled transportation?
Beyond a late produce season starting in the southeastern United States, Mother's Day is early this year. This involves transportation in and out of the same far corner of the United States, potentially causing congestion and a lack of trucks elsewhere if not appropriately planned for. DOT Road Check Week is coming up in the spring, which often creates capacity shortages as some carriers chose to stay off the road during these days, while others are out of service until issues are corrected. Following both of these events, warm weather and grilling season are upon us. The meat and especially poultry season is anticipated to be higher than ever, with consumers feeling comfortable grilling at home, and beginning to gather in small groups.
Three ways to prepare and adapt your transportation strategy for this year's demanding transportation market
All of these transportation events occurring back-to-back means that you should be prepared for this spring transportation season. Here are three ways you can optimize your temperature controlled shipping:
Align your transit time to a day of the week. For example, Fridays and weekends are more expensive because less people like to work on these days, meaning there are less available trucks. If you're open to receiving on alternative days of the week, you will likely save money and have a higher rate of acceptance.
Work with a temperature controlled warehouse. If your transit times or consolidation efforts need to be flexible, finding a temperature controlled warehouse in the right location can help optimize the other functions of your supply chain.
Talk to your temperature controlled transportation provider about an alternative plan. The best thing you can do when you know there is an event that will create a tight capacity market is build out a plan with your transportation provider to maximize lanes, days, and flexibility.
To discuss our spring plan and other service offerings, talk to your account manager or connect with an expert.