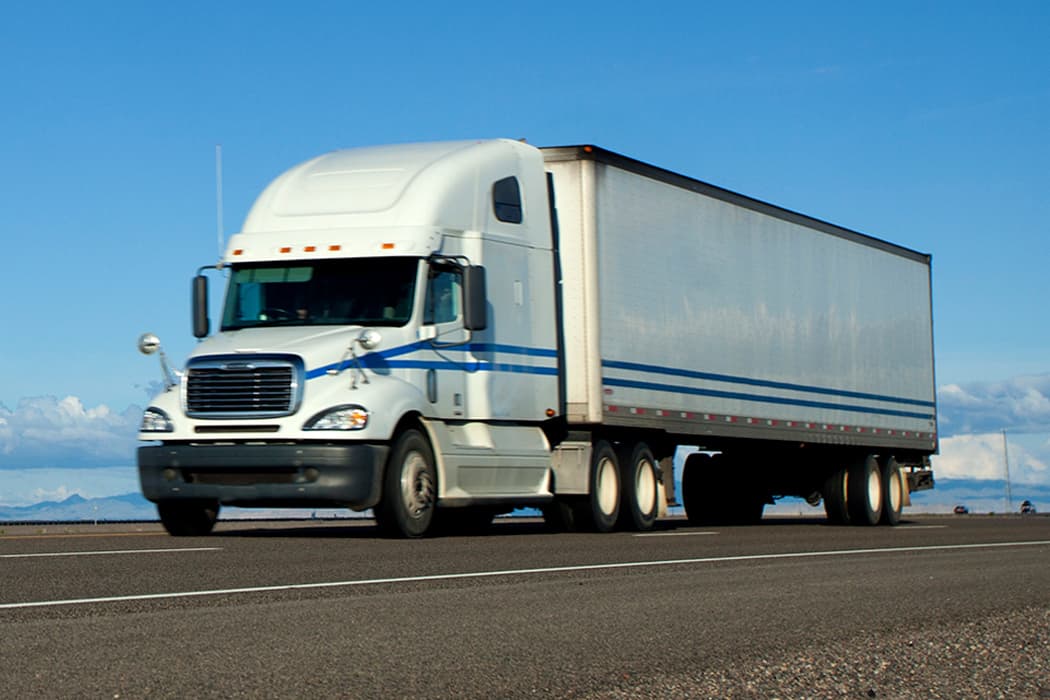 Over the holidays, nearly 165 million consumers across the United States will buy food and beverages to celebrate the season. Since produce and fresh ingredients are crucial for holiday meals, safely transporting these temperature-sensitive items, delivering them on time and in full, and keeping them freshly stocked on store shelves is vitally important for retailers. These, combined with holiday deadlines, present unique challenges for the logistics industry. 
Gina Garven, vice president of commercial development and analytics at Robinson Fresh (a division of C.H. Robinson) and I sat down with Talking Logistics host Adrian Gonzalez to discuss consumer shopping trends and expectations as we approach the holidays and how that impacts temperature controlled shipping and logistics.
Key holiday food and beverage trends
Consumer confidence is essential to increased spending during the holiday season, as people buy more when confidence is high. Shoppers are expected to spend about $1,500 per household this year, with food and beverage ranking among the top items purchased. Food and beverage sales during the holiday season are expected to outpace all other retail categories including apparel, once again. Most analysts specify "good consumer sentiment" due to low unemployment and regular job postings, which contribute to strong spending and increased freight demand.
Planning deliveries to meet retail demand
Another key reason for increased spending during the holidays has to do with shopper preferences. During other times of the year, consumers will often substitute an out-of-stock produce item with another that is readily available. However, during the holidays, a particular recipe may call for a fresh product that can't be replaced with another. For example, cranberries see a 1,729% increase, sweet potatoes and yams see a 359% increase, and green beans see a 195% increase in demand during this time. Retailers need to have the right products in stock and on shelves for their customers, or risk losing the sale.
Retailers strive for a seamless shopping experience
Omnichannel is one of the biggest topics when it comes to convenience for shoppers. Online grocery shopping (mobile and digital) is expected to triple in the next five years, with up to 70% of grocery shopping to be done online. But it's more than just ecommerce; omnichannel creates a seamless shopping experience across all touchpoints. Suppliers must be thinking about how to provide a positive shipping and delivery experience for their customers.
Seasonal impact on shipping and logistics
The transportation market is typically tighter during the holiday season due to increased demand, along with a decrease in available capacity. This results in short-term disruptions in supply chains. Like most Americans, many truck drivers desire to be at home for the holidays. This lack of drivers tends to cause additional disruption, ultimately resulting in less-than-stellar route guide performance.
In the refrigerated segment, there is less capacity than dry van. Temperature controlled truckload capacity is highly fragmented, representing 17% of for-hire truckload capacity. Roughly 91% of reefer companies have five tractors or less, while 98.7% have less than 50 tractors. As a leading third party logistics provider, C.H. Robinson can help you manage the hundreds to thousands of small carrier relationships required to access the high-quality temperature controlled contract carriers you need to supply products to your customers during the holiday season.
Short-term disruptions in supply chains
The likelihood of something going wrong in temperature controlled shipping during the holidays is much higher than other times of the year. Retailers may be cramped for space or want less inventory on-hand, still needing the freshest product. This may cause a need for more frequent deliveries as opposed to truckload, and for products to be held closer to stores. And with on time in full delivery requirements as well as regulatory compliance, such as Sanitary Transportation of Food (STF), becoming more complex, pressure on shippers is at an all-time high.
Final thoughts
Regardless of what holiday-related challenge your supply chain is facing, or what unexpected disruption occurs, C.H. Robinson has the expertise and technology to find a solution. Our technology provides global, real-time visibility to inventory by leveraging artificial intelligence and machine learning capabilities. Our tools are used by experts who really understand and are committed to our customers' businesses. It's not just technology—it's tech plus expertise and tech plus industry-leading service, which help mitigates the risk of shipping temperature sensitive freight. Connect with one of our supply chain experts today.
Watch the full video for additional insights into fresh supply chain logistics during the holiday season.