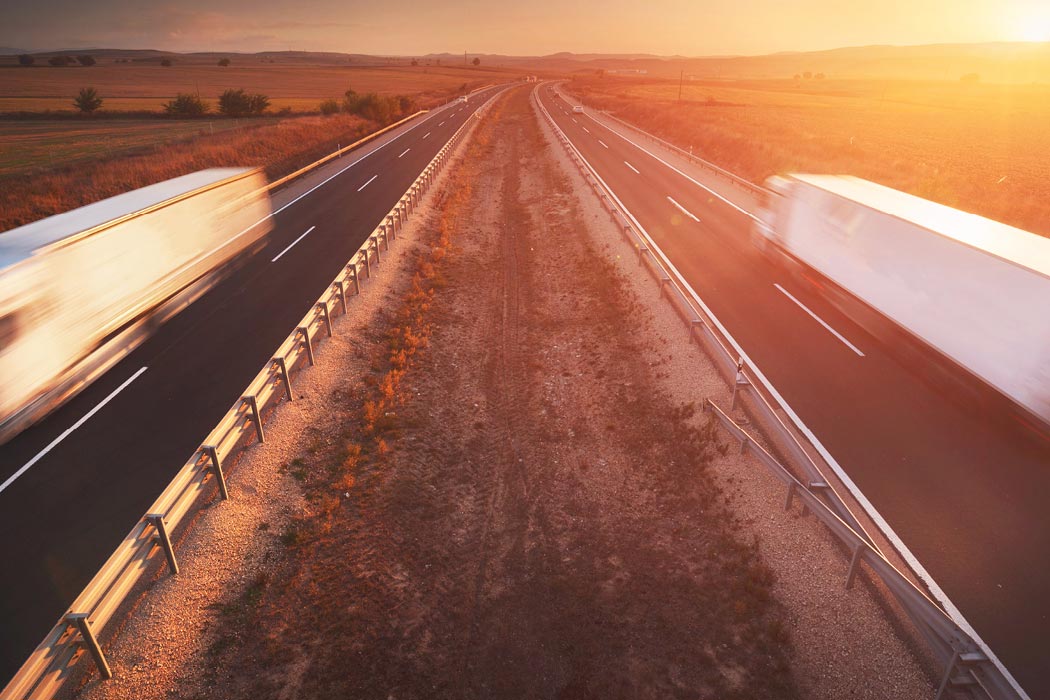 Supply chains have faced unprecedented volatility, making it increasingly difficult for shippers to successfully navigate the marketplace. The transportation industry has faced volatility over the last handful of years, but nothing like the disruptions of recent months. From capacity shortages and missed customer requirements to a shift in shipping smaller, more frequent orders—truckload and less than truckload (LTL) shippers need ways to navigate the changing marketplace. The need to increase efficiencies and manage spend without sacrificing speed has never been more prevalent.
As we collaborate with shippers on new approaches and strategies to reach their goals, we also apply best practices that hold true in any market. In spending time with shippers throughout my career, including as a regional transportation manager, I have experienced these insights in action through a variety of market conditions. Using C.H. Robinson's information advantage—a combination of our shipping data, experience, and scale—and research with several universities, we found three ways to improve your logistics performance.
3 insights to improve your truckload or less than truckload (LTL) strategies
1. Develop a small supplier base and use them in a focused way
There are high performing suppliers to choose from among both asset and non-asset based service providers. As you may have already experienced, it is not efficient to use dozens, much less hundreds of transportation suppliers. Top performing shippers successfully review and reduce the practically infinite number of choices to a reasonable amount.
In my work with shippers, I often find many have a large number of suppliers, but only a handful of those cover the majority of loads. In practice, try to limit your suppliers to the top performers that deliver and pick up on time. This can dramatically increase efficiency, while reducing costs.
Our research conducted with MIT and TMC, a division of C.H. Robinson, indicates that leading shippers get better performance in terms of on time pick up and on time delivery, and better price from suppliers when they limit the number of suppliers to a finite number. Depending on your organization, this could mean anywhere between 7 and 30 suppliers per location—your ideal number of suppliers will vary, based on your unique business factors, lanes, and service mix.
2. Don't fight the LTL market—plan for it
Changing consumer expectations have propelled shippers—specifically those with LTL freight—to send smaller, more frequent orders with smaller quantities and tighter deadlines. No matter the market dynamics, planning and analyzing factors that cause variance in your LTL performance is vital.
Freight attributes and processes contribute to overall shipment performance. Shippers of all sizes can better manage expectations for LTL performance by reviewing key factors:
High volume corridors. Our research with MIT and TMC, shows lanes with predictable demand patterns perform best, while lower volume corridors tend to be more challenging for planning and optimizing routes due to less predictable tender cadence.
Proximity to the LTL terminal. Origin locations further from the LTL terminal perform best in on time pickup (OTP). Origins located closer to the terminals may prove more challenging for route and hours planning. Outlying points might not optimize perfectly every day, leading to some OTP and on time delivery (OTD) variability. Despite this, being closer to the terminal means that a shipper has a better chance that a second truck can still come and pick up the shipment on the requested day.
Optimize capacity networks. As carriers, specifically LTL carriers, look to be more productive, we're seeing a large emphasis being placed on optimizing their networks. With data, analytics, and tools like dimensionalizers available to them, LTL carriers are paying more attention to accepting the right freight in the right lanes at the right time.
3. Choose the right strategic mix of top performing suppliers
Of course, in addition to limiting the number of suppliers you use, your success also depends on which suppliers you choose. Keep in mind, suppliers naturally have more assets in some lanes than others and focus their efforts in a smaller geographical coverage area. Matching the strengths of your suppliers with your own service corridors leads to better performance.
The principle also applies to larger suppliers with wider geographical coverage. They, too, become "regional leaders" in certain lanes, making them a strategic choice in those lanes. Top performing shippers engage suppliers who fit into specific roles based on location, freight characteristics, and corridors. Suppliers fit specific roles based on the corridors they use or how they address freight characteristics or business processes. Shippers need to understand the strengths of the suppliers they work with in terms of handling specific characteristics or processes and align the supplier with the attributes of each segment of the freight portfolio. This helps optimize service levels while fulfilling all truckload and LTL demand in different geographical areas.
Similar to leveraging suppliers in high volume corridors, top performing shippers also engage suppliers that fit specific strategic roles to optimize service levels while fulfilling demand from different geographical areas. Focus on quality service suppliers and respect the attributes of your portfolio segments by using a blend of asset and brokerage. By engaging a mix of both asset and non-asset suppliers strategically and using fewer suppliers per origin, you can bring some elasticity to your strategy to help address demand variability within a lane.
A reasonable market representation is that about 80% of a shipper's loads are in 20% of the lanes, and that 20% of their loads are in 80% of the lanes. Those 80% of the loads in 20% of the lanes typically present attributes that work well for route guide commitments. The 20% of shipments in 80% of the lanes may require a route guide strategy with more carriers and/or a 3PL. This approach often provides real value for variable demand. A 3PL can help aggregate the market and find suppliers available near term who align with the attributes of each type of load.
Final thoughts on improving your transportation strategy
Across the country, there are economic corridors that are over and under supplied due to a variety of reasons. As we continue to face market volatility, it is increasingly challenging to forecast and plan your truckload procurement strategies. To become a top shipper amidst changing capacity environments, it's important to collaborate with a provider that can bring you access to high-quality, vetted carriers, a global suite of solutions, insights to enhance your annual RFP process, and unmatched expertise from people you can rely on. This balanced approach can help you maintain an agile transportation strategy that aligns the right corridors at the right time with the best carriers for your truckload and LTL freight in any market condition.
C.H. Robinson offers tailored, market-leading solutions that can help you navigate the transportation landscape, increase cost savings, enhance your supply chain performance, and provide you with smart solutions for your business.