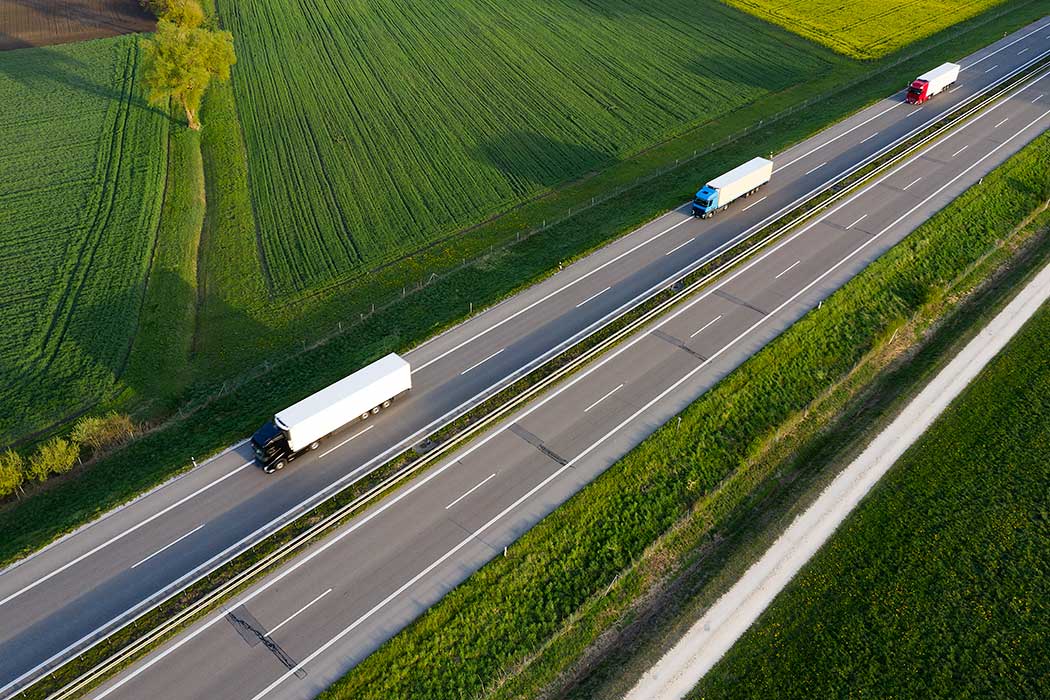 The European Union has recently legalised its commitment to have Europe become the first climate neutral continent by 2050 and has agreed between all member states and the EU Parliament, that the bloc will reduce carbon emissions by at least 55 percent by 2030.
Sustainability will increasingly be at the heart of our customers' operations, and our customers' customers for that matter. Businesses demonstrating that as well as "talking the talk" on reducing their environmental impact, they can also show they "walk the walk", will have a distinct competitive edge over their rivals.
A question we are continually asked at C.H. Robinson is "can logistics and supply chains be truly sustainable?". To sceptics the vision of a sustainable supply chain remains an oxymoron, due to the emissions from 18-wheeler trucks, cargo planes, container ships and delivery vans as they move freight around the world.
As a key global logistics player, handling 19 million shipments annually, we are acutely aware of the significant responsibility we have towards creating a more sustainable future for our industry. To us, a sustainable supply chain is far from being a "pipe dream" – in fact it is an important part of our ongoing mission to improve the world's supply chains.
Here are five ways we are helping our customers across Europe fulfil and even surpass their sustainability targets.
1. Full visibility with Navisphere
Our environmental and sustainability activities are powered by our very own Navisphere technology, an internally developed, multimodal transportation management system. Using this unique, tech-enabled platform our customers, carriers and employees can connect, facilitating collaboration, visibility and powerful data insights no matter where your operations are or what mode of transport is being used.
2. Actionable data insights
Working with nearly 200,000 customers and contract carriers worldwide, we transform logistics expertise and data into actionable insights to help customers gain visibility and efficiency within their supply chains. With this data, we are uniquely positioned to improve transparency into emissions across the industry.
3. New technology solutions
Using the latest analytics and monitoring technology we are starting to provide solutions that automatically calculate emissions and offer straightforward, instant visualisation of a shipper's carbon output, giving access to crucial data to benchmark their carbon output against their industry and make meaningful reductions where possible. This technology, or so-called Emissions IQ is currently being trialled in the U.S. with great success, and we hope to roll that out in Europe in due course. Next to this, through a custom supply chain assessment, our experts analyse all shipments across modes and regions, to provide efficiency opportunities and help our customers increase their savings. Learn more about how you can effortlessly reduce your emissions across your supply chain here.
4. Intermodal transportation
Rather than relying solely on one mode of transport, a combination offers flexible and often more environmentally friendly alternatives to forwarders who are looking to transport high volumes of goods over long distances.
For instance, intermodal rail shipping is an attractive option for the transportation of long-distance road hauls – one that advances sustainability in the supply chain and improves the bottom line. In fact, rail can move a ton of freight nearly 450 miles with a single gallon of fuel.
We have committed to reduce our global carbon intensity by 40 percent by 2025 – we are investing to expand our intermodal service offerings to help our customers save on their bottom line.
Our company is powered by innovative, technology-driven solutions, making it easier to determine when an intermodal shipment will arrive, giving customers greater than ever visibility with real-time insights, GPS tracking optimisation for management of assets and freight, and better-informed decision making for the overall efficiency of their supply chains.  For more information on our European intermodal solutions, watch this video.
5. Lowered costs, lowered emissions
In pursuing greener supply chains for our customers, we have also found that most activities that cut costs also reduce emissions. For example, our load and mode optimisation strategies help customers to leverage headhaul and backhaul capacity, resulting in reduced empty miles and effective utilisation of transportation equipment. In other words, every single freight trip is fully optimised. Lower costs, lowers emissions: win-win.
Likewise, as less than truckload (LTL) shipments become increasingly important for ecommerce, retail, and home deliveries, customers can assess and match their freight needs with carriers to create more fully utilised trailers. Through consolidation of shipments, this results in our customers saving money as well as reducing waste and emissions. Cut waste, cut costs, cut emissions.
Collaboration is key
Right now, the question of whether or not logistics can be "truly sustainable" is largely redundant. The cold, hard fact is that transportation accounts for around a fifth of the world's emissions, meaning the entire industry has to pull together to play its part in tackling the global climate crisis.
At C.H. Robinson, we are in a unique position to help our customers develop waste reduction plans and help them execute on those plans. Our teams work on network, inventory, and transportation models for customers that improve service, reduce costs, and cut carbon emissions. Read more through our 2020 sustainability report.