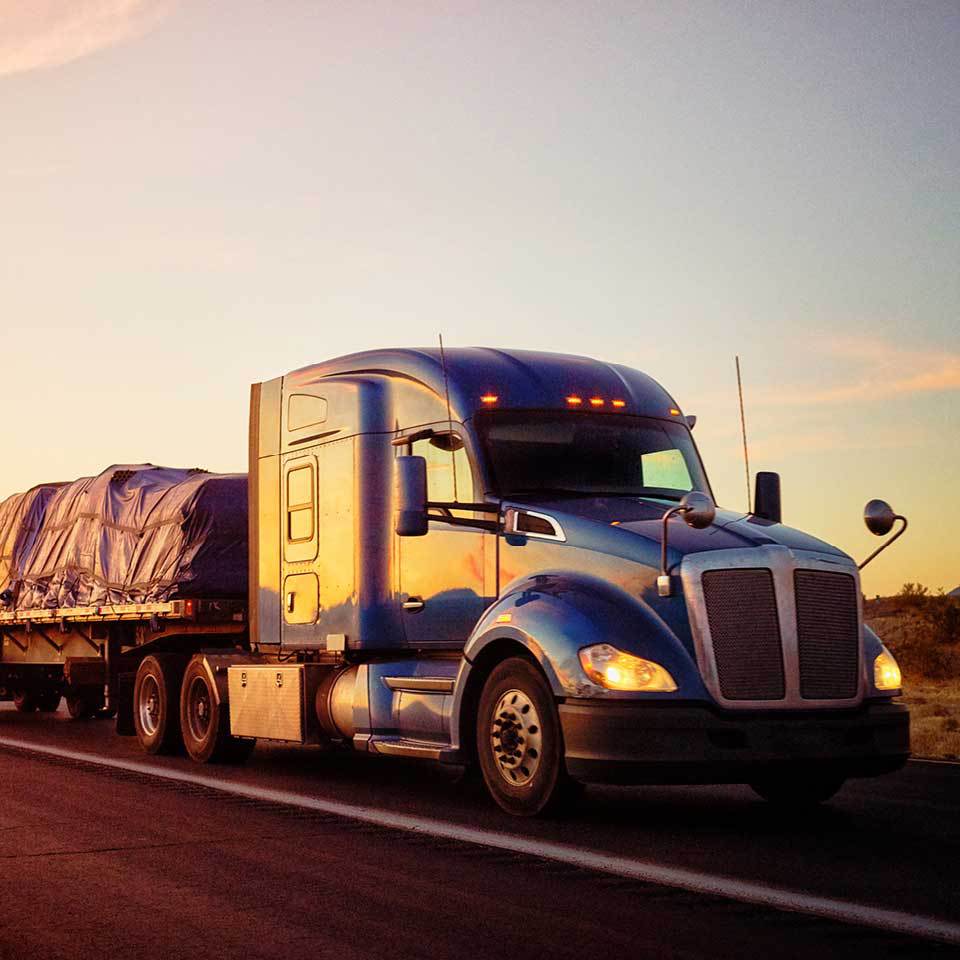 As a key piece of the supply chain, flatbed trucking must adapt and change within industries and larger market trends. Keeping tabs on economic and consumer forces helps fleet managers stay ahead of the curve and prepare their drivers, vehicles, and business for changes.

5 Forces Affecting Flatbed Trucking Supply and Demand
Let's take a look at five key areas that impact flatbed freight:
Industry Trends
Market Changes
Consumer and market trends affect flatbed trucking. For example, if consumers are purchasing new cars and appliances, which are primarily made from either steel or aluminum, both primary commodities moved via flatbed trucks, then demand for flatbeds will go up.
Another industry that significantly impacts flatbed freight is home building and construction. When the economy is up, more people are investing in their homes, which creates a large demand for construction and building materials. These types of commodities are largely moved as flatbed freight.
Additionally, when the energy industry is seeing growth, so will flatbed shipping across the country. Pipelines and drilling sites require a lot of pipe, which again, is shipped via flatbed trucks.
Seasonality & Weather
Technology Enables Increased Efficiency
The industries that flatbed trucking serves most tend to ramp up in the warmer months, such as construction. Therefore, the flatbed market also tends to see a peak in the spring and summer each year.
Weather can also impact the flatbed market. Just like any other aspect of the truckload industry, extreme weather like snow, hurricanes, and tropical storms can require flatbed load rerouting and rescheduling. Furthermore, since flatbed freight tends to be industrial in nature, when weather results in damages, the flatbed market can see an upswing as cities rebuild.
Government Fluctuations
Potential for Driver Shortage
Laws, funding, and the people appointed to government positions can impact flatbed trucking. For example, the current administration has indicated that infrastructure will likely be a primary focus, which could potentially increase the need for flatbed trucking and the transportation industry as a whole.
New Technology
How do you think the flatbed industry is changing?
Advances in carrier technology have allowed flatbed carriers to create greater operational efficiencies over the past few years.
Flatbed carriers who deploy electronic logging devices (ELDs) are able to improve safety, productivity, efficiency, and increase the hours of service (HOS) compliance rate. By December 2017, fleets will have to implement ELD technology.
With ELDs, flatbed carriers can improve driver utilization to maximize their day. By doing this, it also should allow drivers to make more money. A recent Federal Motor Carrier Safety Administration (FMCSA) study found that trucks with ELDs have an 11.7% lower overall crash rate and a 5.1% lower preventable crash rate than trucks without devices.
This technology also reduces the chance of lost logs and improves the time for paperwork submission. Smartphones also help the industry by increasing efficiency for drivers. At our company, about 80% of all drivers use smartphones with great success.
Potential Driver Shortages
While the economy and demand for our services are good, our industry continues to face the reality of a shortage of drivers. According to the Federal Bureau of Labor and Statistics, the average professional truck driver age is 55. Not only do we face retirements, but there are fewer young people getting into the industry. Across the country, there are about 30,000 unfilled truck driving jobs, according to a recent study by the American Trucking Association (ATA), and that shortage is expected to worsen.
The ATA has estimated that the motor carrier industry must attract almost one million drivers over the next 10 years to meet rising demand. The improving economy means the already tight driver labor force will have opportunities for jobs in other fields, such as construction, that does not require them to live on the road.
To combat this driver shortage, many flatbed carriers constantly recruit new drivers. They use traditional methods such as print, direct mail, and radio. Additionally, they employ the use of social media (e.g., Twitter, Facebook, and LinkedIn) to reach out to the driver community. This medium is quite successful especially for reaching younger drivers—a hot commodity in our business.
Final Thoughts
Flatbed shipping, more than some other areas of the trucking industry, ebbs and flows according to a mix of factors. Shippers and carriers in the flatbed trucking industry need to stay on top of market, government, technology, and seasonal trends to be successful long term.
Learn more about how to handle the shifting market forces that affect the flatbed trucking industry.