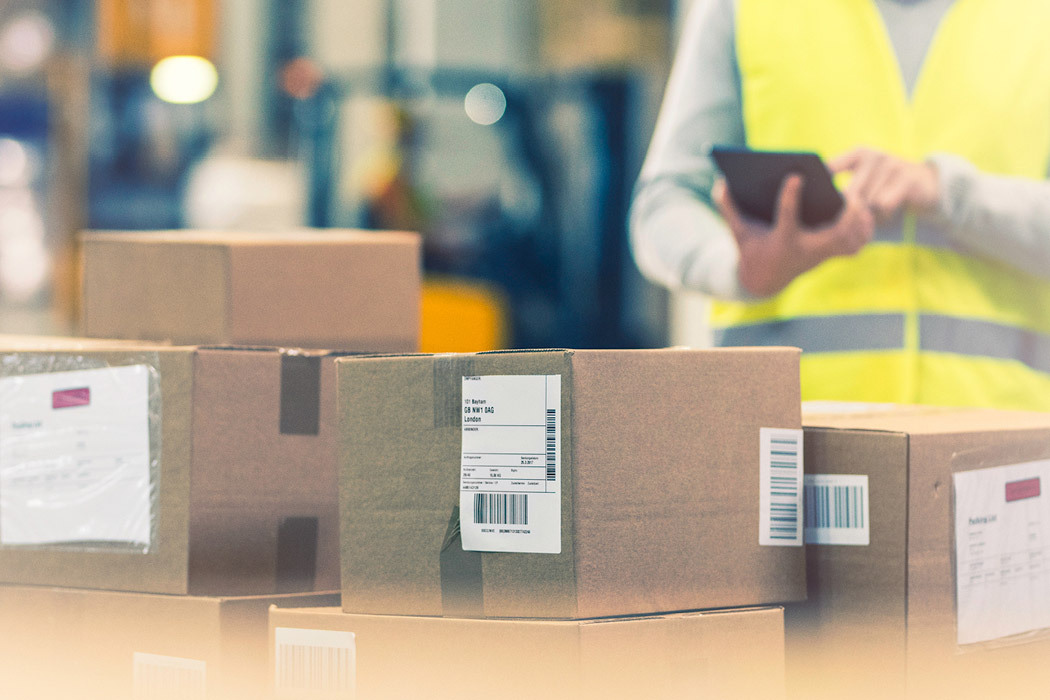 With the continued growth of ecommerce and heightened consumer expectations, fast delivery options, tracking notifications, and shipping costs have become a key driver in customer satisfaction. Customers now expect reliability, speed, and convenience in their small parcel delivery experience and a company's ability to meet those expectations can even be a source of differentiation.
Having the right balance of shipping cost and performance to meet customer expectations while preserving margins requires a supply chain strategy that considers your company, markets, and customers. Developing the right strategy and executing it well has numerous benefits for both you and your customers. Executing against the wrong strategy—or not having a strategy at all—can lead to higher costs, negative margins, and lower customer satisfaction.
To improve performance and increase customer satisfaction, we've consolidated the best practices for developing, executing, and monitoring your parcel shipping strategy. This blog will provide an overview of these best practices, how they benefit your company, and why working with a logistics provider can improve your small parcel supply chain.
Best practices for developing, executing, and monitoring your parcel shipping strategy
1. Recognize freight market conditions and current consumer expectations.
When developing or reviewing your current small parcel strategy, freight market conditions and current customer expectations are key factors to consider. The number of small packages shipped in 2020 is estimated to have been 132 billion, which is a 32% increase over the 2019 volumes.
Some of this was caused by the significant shift in consumer buying patterns due to the pandemic, and that has put a huge strain on the small parcel logistics network. One estimate suggests that during the 2020 holiday season, demand for small parcel exceeded available capacity by nearly 7 million packages a day. This trend is expected to continue for the remainder of 2021 and through 2022. You should consider this while planning your shipping network, locating warehouses, and choosing middle and last mile carrier partnerships.
In addition to current market conditions, understanding and meeting current customer expectations is key, specifically knowing what you will—and won't—do for your customers. You will need to understand the cost/delivery time tradeoff that will maximize your customers' satisfaction levels and how it varies by product and market. For instance, some customers will be okay with a slower delivery time for certain products if you have free shipping, but for other products (typically, perishables or high-end electronics) such a trade-off may not work—and on-time delivery within the specified delivery window becomes very important.
To find optimal, cost-effective options, you will need to gather and analyze real-time and historical data from your carriers, understand where and when carriers are late, understand which carriers perform best in what geographies, and watch how these behaviors affect your brand value. Accurate and quantitative measurement of your shipping network performance is very important before picking a service for each of your customer orders.
Bring it back to your customers: What are their expectations around the cost and speed of shipping? What service levels will improve your customer satisfaction scores? You will find your optimal shipping strategy at the intersection of what you can do and what you need to do. Set your targets based on your customers, then determine the best way to hit those targets.
2. Leverage service and capacity options to enhance your on-time shipping performance.
Once you have developed your overall small parcel shipping strategy, you will need to put some processes in place for executing the plan. As you execute parcel freight, you want shipments to move efficiently while mitigating costs. One way to do this is to leverage service offerings like consolidation, aggregation, or multimodal freight options.
Many times, freight can be combined into a larger shipment and shipped via less than truckload (LTL) or consolidated truckload to save time and money. Working with a provider that can implement your shipping strategy, navigate changing market demands, and offer flexible, multimodal solutions can increase on-time performance while mitigating costs as well.
In addition to leveraging multimodal solutions, you may consider a multi-carrier strategy as well. If you need products to ship faster than the current transit times provided by a national carrier or want to reduce costs overall, zone skipping can be an attractive option. This solution works when you consolidate parcel shipments into LTL or full truckload freight and insert it into a regional or last mile carrier network near your freight destination. Doing so helps you control speed to delivery and cost because you will pay by truckload or per pallet on an LTL trailer rather than paying per package.
3. Monitor and adjust your strategy based on technology and data insights
At all steps in your parcel supply chain, you need to monitor performance of your shipping network. We suggest reviewing your supply chain performance with two different time lenses.
1. What is happening right now, in as close to real time as possible? This lens is needed to identify problems as they are happening and to manage by exception. This also helps customer service representatives answer questions when customers call in.
With good carrier performance tracking in place, you can answer important questions:
How many shipments were delivered early, on time, or late?
Which shipments in transit are lost, damaged, or delayed?
Which shipments are at risk of delay?
How many deliveries have failed, and why?
When packages shipped using time-definite guaranteed service are delivered late, or if packages are lost or damaged, you should have a process of filing claims with the carrier to recover against carriers' money-back guarantees.
2. Look at shipment history holistically. This lens asks questions that offer insight into patterns of behavior:
How did I do last quarter?
Which carrier performed best in January?
What is my average cost per shipment?
Are accessorial costs in line with expectations?
What are the critical trends emerging from the data?
Is the shipping network hitting the cost and performance targets set for it in the strategy?
How closely did my sites or suppliers adhere to business rules that I had set (e.g., no next-day air for shipping returns)?
Perhaps most importantly, this historical analysis will help you recognize if you need to change your logistics network like adding carriers, negotiating better rates with existing carriers, or switching them out completely.
Both lenses together are necessary to ensure compliance with your capacity strategy and your own shipment strategy established within your company. This is also why data normalization (across modes, carriers, and service types) and collecting historical data is critical.
Having this data at your fingertips allows you to run what-if analyses and make decisions based on facts and numbers. If you are simply passing along carrier information to your customers about the status of their shipments without creating your own data warehouse, you will lack the information you need to really understand how your shipping network is performing on the ground and to see changes over time.
Designing a great delivery experience for your customers requires that you keep them informed about the travel history and any delays or problems with their packages. Tracking and alerting (through SMS or email) is a very important part of parcel shipping.
Build on everything you know and have learned to create the right strategy for the new reality, then execute, monitor, course-correct, and re-evaluate in a continuous loop.
Always focus on improving your customer experience and parcel freight strategies
Shipping and delivery are a critical part of the customer experience. The ability to ensure that you are providing your customers with the best possible delivery experience in a cost-effective way requires developing, monitoring, and adjusting a shipping strategy based on your customers and markets. Providing that ideal experience will increase customer satisfaction and return business, as well as help differentiate your company from your competitors.
Looking for help applying these and other continuous improvement efforts to your parcel supply chain? Our global network of experts are eager and available to help you drive better outcomes. Connect with an expert today.