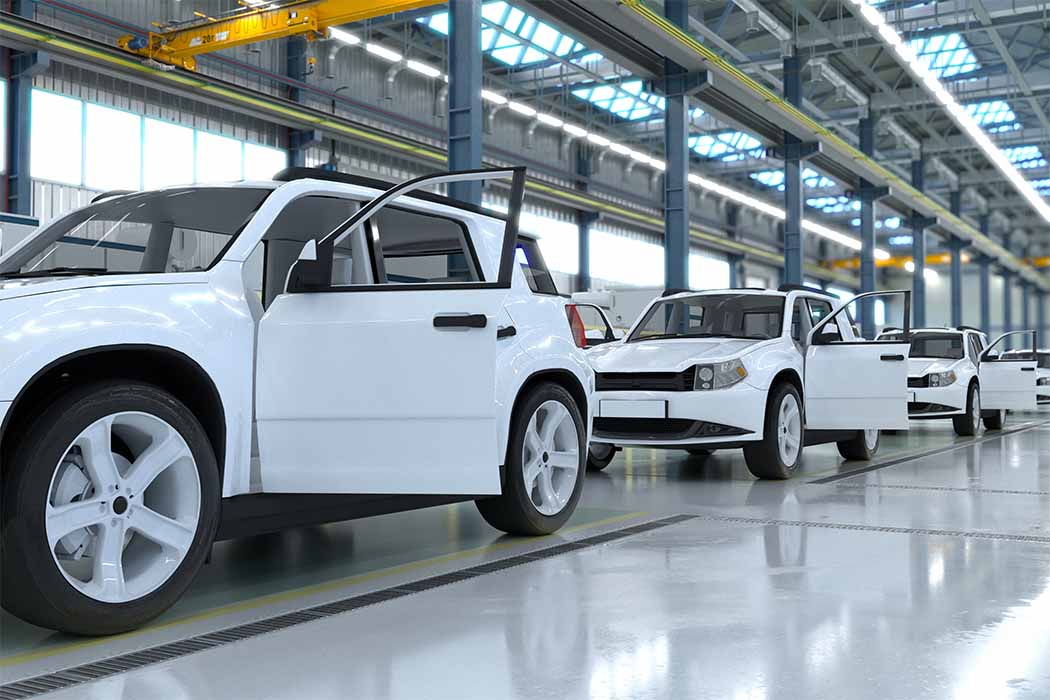 While many industries are still facing overflowing inventory due to low consumer demand, the automotive industry is on the rebound. In fact, S&P Global Mobility expects new vehicle sales globally to reach nearly 83.6 million units in 2023, a 5.6% increase from the previous year. While we are currently seeing an upward trend coming out of the pandemic, it's worth noting that macroeconomic challenges could impact this growth, and evolving market conditions can introduce new challenges.
Even with this projected growth, the auto industry is under pressure to reduce operating costs and emissions. With C.H. Robinson working alongside 85 of the top 100 auto companies, we've had a front row seat to seeing how auto supply chains have evolved over the last five years and why their transportation and customs processes can't just return to how they operated pre-pandemic to be effective.
Today, auto companies are focusing more on opportunities for nearshoring and reshoring, strategies for costs and emissions savings, and the operational shifts needed to adapt to market changes. While we're seeing these trends gain significant traction in the automotive space, these strategies aren't unique to this industry. In fact, companies can learn a lot from the shifts we're seeing in automotive.
Diversifying with new sourcing and manufacturing locations
Nearshoring, reshoring, and friend-shoring—these terms have come up in supply chain conversations since the U.S.-China tariffs were established in 2018. Since there is a lot that goes into moving or establishing a new plant, including labor, manufacturing space, raw materials, etc., there was not substantial movement on this strategy before or during the pandemic. Now, more and more companies are taking the leap to diversify their supply chain through reshoring, particularly in the automotive space. To name a few, Volkswagen announced they're establishing an EV plant in Canada and Tesla and BMW are establishing or growing plants in Mexico.
In fact, the National Association of Auto Transport in Mexico expects to grow 20% in the next 4 years due to nearshoring efforts. In Mexico alone, 13 of the states experienced a 12% growth in FDIs last year. Coincidentally, the highest areas of investment were in states where automotive manufacturing is historically strong, including Nuevo León which produces more than 20% of all auto parts in Mexico. As a leading North America customs house broker with offices strategically positioned across the U.S.-Mexico border and our experience moving the most truckload freight of any company in the world, we're seeing the growth firsthand as we help our customers navigate nearshoring challenges.
While Mexico is a strong area for automotive, we're also seeing shifts outside of North America. In fact, we recently helped an automotive customer shift from Asia to splitting between Mexico and eastern Europe. On top of that, activity is building in Southeast Asia. The Australian port authorities reported Southeast Asia exports to Oceania increased more than 10% in 2022.
While its clear automotive companies are implementing reshoring strategies into their supply chain, the idea of implementing this strategy may feel overwhelming for companies who don't know where to start. If you're interested in exploring this further, a great first step is looking at a sourcing analysis report. The report helps you see where current sourcing shifts are taking place, if an alternative sourcing location carries any trade agreement or other preference legislations to reduce landed cost, and more. An easy way to find a sourcing analysis report is to use the Navisphere® technology platform.
Shifting strategies to meet cost savings goals
The pandemic brought a new appreciation for risk management, agility and flexibility in automotive supply chains and we're seeing that trend continue. As the market has softened, many conversations with automotive companies are focused on how they can introduce more efficiencies into their supply chain to increase cost savings.
While this can look different depending on what lanes and regions you're shipping in, companies are eager to uncover opportunities. Recently, we helped Mazda in Australia identify opportunities, including cutting their air freight costs by 23%, identifying where they were paying duty on goods that qualified as duty-free items, and managing their container prioritization to minimize demurrage and storage costs. We're also seeing automotive companies take advantage of consolidation offerings for truckload and ocean, with more openness to a mix of contractual and spot pricing to help with agility during market shifts.
Driving out waste makes it easier to decrease costs and emissions. And as the auto industry focuses more on renewable energy both in its supply chains and its products, opportunities like this continue to grow in an importance. We've even seen increased demand for tech tools like Emissions IQ™, which is a self-serve tool for customers to instantly see their carbon emissions across all forms of transportation globally.
Final thoughts
Change is not easy, especially if your supply chain is doing okay against the strategies you've been using for the past decade. Today, supply chains are more complex, and companies are under greater cost-pressures. The automotive industry is an example of what out-of-the-box thinking can get you – increased savings and efficiencies and a more resilient supply chain.
If you're interested in diving deeper into the strategies that would work best for your company we're here to help.